Off-campus assessments
It's possible to take some assessments under controlled conditions away from UWE Bristol campuses.
Process
Assessments under controlled conditions, including examinations, may take place on a University campus or at a venue determined by the University for the whole cohort of students taking that assessment, including at the University's partner institutions.
It is your responsibility to attend examinations and assessments under controlled conditions. No student shall have the right to take any assessment off campus and permission to do so is at the discretion of the University.
First sit examinations should be held at UWE Bristol or an approved academic partner.
The application deadline to request to sit an exam overseas is four weeks before the exam date.
There will be local administration costs charged by the British Council that you will need to organise payment for. Find out about sitting an exam overseas.
Permissions
Permission to take an examination off campus may be granted only in the following circumstances:
where the assessment is the resit and where it can be arranged at a British Council Office
where the assessment is the resit for students participating in an academic exchange, and it can be arranged at one of the other institutions participating in the exchange
where you are involved in national or international elite/high-performance sporting/or other activities at that level, or a unique career-enhancing opportunity approved by the University and where the assessment may be invigilated by responsible individuals approved by the University (for example staff from their national governing body of sport).
Assessments under controlled conditions taken off campus have security implications and the associated administrative costs are considerable.
Eligibility
If you are away from the UK on the date of the resit examination you may exceptionally be permitted to take the examination off campus if:
you are paying an international rate fee and are a final year student whose permanent home address is outside of the UK and who would only need to return to take a resit
you are on a University-approved placement outside of the UK which is linked to a credit-bearing module and have been allowed to proceed to the placement with the requirement to complete the resits during the placement
you are an exchange student participating in an academic exchange arrangement
you have other exceptional circumstances you would like considered.
Apply to take an exam off-campus
You may also be interested in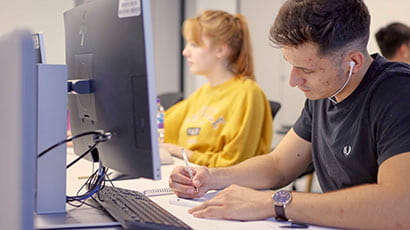 Details of UWE Bristol term times and key dates for the current and future academic years.