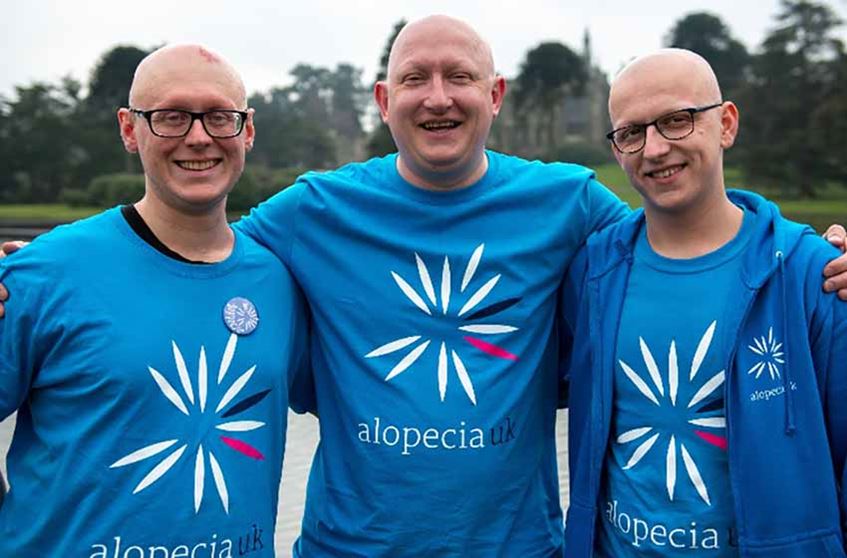 Researchers from the University of the West of England (UWE Bristol) are seeking men who have experienced hair loss to take part in a new study.
Fabio Zucchelli, a Research Associate at the Centre for Appearance Research (CAR), and Nick Sharratt, a Research Fellow, together with Alopecia UK, have been awarded funding to explore an area where little research exists: men's experience of hair loss.
They are aiming to recruit UK-based men aged 16+ who have experienced any form of hair loss (such as alopecia areata and male pattern baldness). Participants will be asked to complete a short online survey.
Fabio Zucchelli said: "Approximately 1 in 50 men will have alopecia at some point in their lives. We want to better understand how we can help men with alopecia, and what information and support needs will be most useful to them.
Kerry Montgomery from Alopecia UK said: "We don't hear from as many men as we do women seeking out support, but those we do hear from are often very distressed and have often waited until they are in desperate need of support before contacting us.
"The typical support outlets that we have which are used by women with alopecia do not seem to appeal to men in the same way. We'll be reviewing the services we offer for men in response to this feedback so participants can help shape what Alopecia UK looks like in the future."
Little research has been done up until this point. Fabio Zucchelli offers an explanation: "This dearth of research may be because so few men access support for hair loss, so assumptions abound that men are relatively unconcerned about their hair loss.
"Just like in the wider area of mental health, we now know that lack of support-seeking does not mean men are not struggling with concerns. In fact, it may point to the opposite."
If you are interested in taking part in the study visit: go.uwe.ac.uk/MensHairLossSurvey