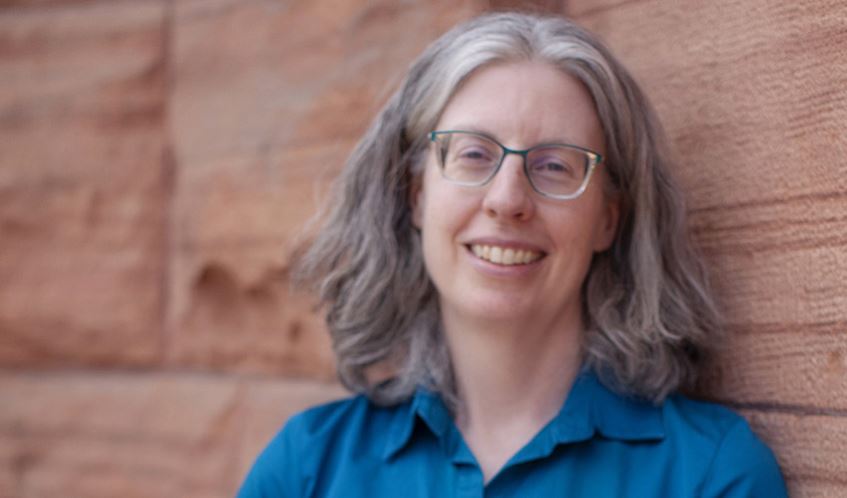 UWE Bristol has appointed Professor Elizabeth Daniels as Director of its Centre for Appearance Research.
Prof Daniels, who joins from the University of Colorado, trained as a developmental psychologist and is internationally respected for her work as a body image scholar. She earned a BA in psychology from Georgetown University and an MS and PhD in developmental psychology from the University of California Santa Cruz. She completed a postdoctoral fellowship in sport psychology at the University of California Los Angeles.
She said: "I am delighted to join the vibrant group of scholars at the Centre for Appearance Research (CAR). CAR has long been the hub for psychological research on appearance internationally. I look forward to providing strategic leadership to the Centre as we continue to grow, innovate, and educate through our scholarship and international collaborations, instruction and training, and public programming and service."
Prof Daniels' research examines how media affect girls' and young women's body image as well as protective factors such as physical activity and sport participation. She has published and spoken extensively in scholarly outlets, popular media, and in public settings on sexual objectification, sexualization, and positive body image including in journal articles, an edited volume, book chapters, and popular press articles, as well as conference presentations, keynote addresses, presentations to the public, and media interviews.
Recently completing a Fulbright Fellowship through the U.S. Department of State in Tirana, Albania, Prof Daniels is interested in body image concerns in diverse groups. Her work has been featured in national and international media outlets including BBC News, The New York Times, The Washington Post, USA Today and National Public Radio.
Bringing considerable leadership experience to UWE Bristol, Prof Daniels has served as Director of the MA in Psychological Science programme, Director of the Undergraduate Psychology Honours programme, Chair of the Faculty Assembly Women's Committee, and co-Chair of the Covid-19 Mitigation Task Force at the University of Colorado, Colorado Springs. In addition, she has served as an Associate Editor for the journal Sex Roles and is on the editorial board for the journals Body Image and Emerging Adulthood.
Prof Daniels believes that universities should be inclusive institutions where all people feel welcome. As a leader, educator, mentor, and researcher, she aims to enact and promote equity, diversity, and inclusiveness and is committed to on-going learning related to Equality, Diversity and Inclusion.
The Centre for Appearance Research is the world's largest research group focusing on the role of appearance and body image in people's lives. It is a centre of excellence for psychological and interdisciplinary, person-centred research in appearance, visible difference ('disfigurement'), body image and related studies.