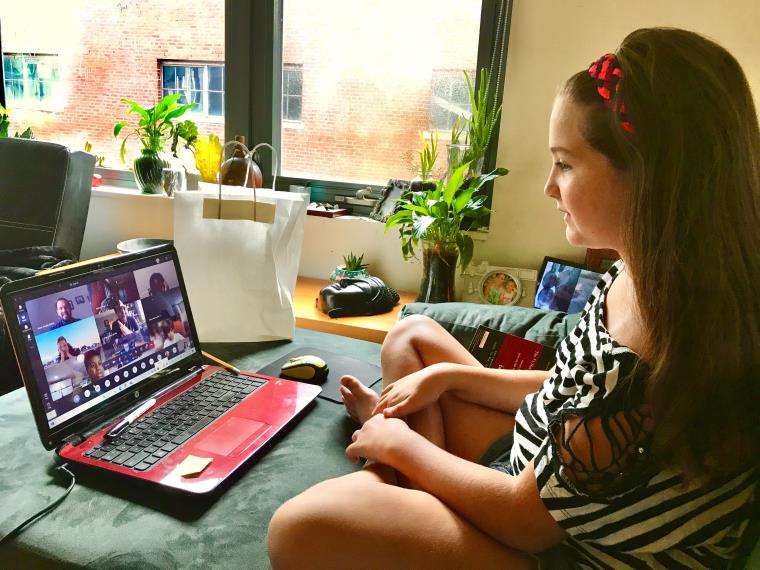 Researchers at the Centre for Appearance Research (CAR) at the University of the West of England are looking for over 2000 young people across the country to take part in a new research study about appearance and body image.
The TABI (Teen Appearance and Body Image) study aims to learn more about the role that appearance and body image has in young people's lives.
CAR researcher Bruna Costa said: "Young people often have concerns about the way they look. This can sometimes affect a range of things, such as their self-perceptions, their relationships with others, and how they do at school."
A UK survey conducted by social media app Be Real reported that 79% of 11-16-year-olds found their looks to be important to them, with 52% worrying about how they look. Over one third of young people said they would do 'whatever it took' to look good, which included considering diets, cosmetic surgery, and taking steroids to achieve their desired appearance.
For young people with a visible difference, concerns about appearance may be especially prominent. A visible difference can be a scar, mark or condition that makes someone look different to others.
The charity Changing Faces has estimated that there are 86,000 children of school age in the UK who have a significant disfigurement. Further, their research found over half of young people with a visible difference feel the way they look holds them back, and two-thirds of children with a visible difference say they fear they are not good enough.
The TABI project team is keen for all young people, with and without a visible difference, to take part in the study to better understand their experiences. This will inform future research and the development of targeted support for young people who struggle with appearance-related issues.
Professor Diana Harcourt, Co-Director of CAR said: "This is an exciting opportunity for all young people to share their views and experience and help us with this important study.
"The aim is to recruit over 2,000 young people to take part - including a substantial proportion of young people with visible differences - so the target is ambitious, but will deliver some really important insights."
The TABI team are inviting all young people aged 11 to 17 years old, who are living in the UK, to take part by completing an online survey. The survey can be accessed via: go.uwe.ac.uk/TABI After taking part, participants will be in with a chance of winning one of four £50 Amazon vouchers.
The project team is also keen to hear from schools who would like to help with this study.
For more information or to take part in the study, please contact: Bruna.Oliveiracosta@uwe.ac.uk