Resilient U
Invest in your mental health by developing your resilience through Resilient U.
What is resilience?
Being resilient is about having the ability to bounce back from life's challenges and being able to manage the stresses of life. It's also being able to regulate better your emotional reactions to challenges and to move forward positively, despite the adversities you encounter.

Developing your resilience is an investment into your own personal wellbeing and the more resilient you become the more control you will have over your life choices and how you respond to the challenges you encounter.
"Thank you for the session. It made me feel normal because everyone struggles sometimes."
Resilient U workshops
Our resilience workshops provide you with the tools you need to develop your resilience both whilst at university and beyond.
The workshops are led by students and have been develop to help you build the skills of resilience to enable you to succeed at university and in life generally.
When you attend a workshop you'll be introduced to the seven skills of resilience and how to apply them in your day-to-day life.
The workshops are set up to allow you to talk about how to apply the skills of resilience without the need to share your own personal story. This is achieved through the use of a case study which demonstrates how resilience could be used effectively.
What happens at a workshop
Watch our video playlist about emotional resilience to learn more about the workshops.
Why attend
Throughout your time at university you'll face many challenges – from transitioning into university, independent living, meeting new people, managing your studies, delivering presentations, taking exams as well as juggling your social/work life. All of this can prove to be very challenging and can undermine your ability to cope.
Our workshops have been designed to help you manage more effectively the challenges that you may face and should serve to support the development of your personal resilience and coping strategies. They're interactive and discussion-based so you don't need to know anything about resilience before attending. Attending a workshop should give you the skills and knowledge you need to start the process of making positive changes to your life.
To date, 75% of attendees at a Resilient U session gave a rating of 4/5 or 5/5.
Book on a workshop
You can find all the Resilient U workshops through InfoHub. Please note you'll have to log in to InfoHub to book your place on a workshop.
Book on a workshop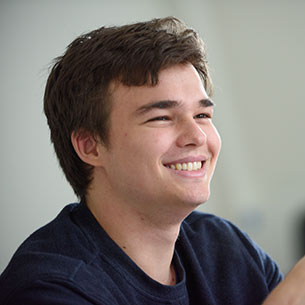 You may also be interested in