Faith and spirituality
Find out about places for prayer, worship and private reflection, connect with others and get pastoral advice.
Pastoral care and facilities
How to access pastoral information and support on beliefs and spiritual growth, and what spiritual support facilities and campus faith spaces are available to practise faith and spirituality.
Pastoral care and facilities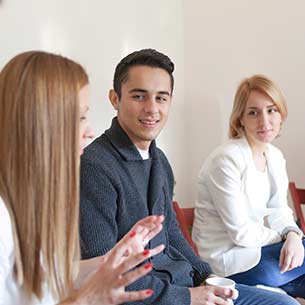 Connect with others of faith
Find faith groups, networks and societies at the University and in the local community.
Connect with others
Contact us
For confidential guidance or to find out more about faith and spirituality at the University, please contact our Coordinating Chaplain; Julie Nicholson.
How to get in touch
Visit The Octagon on Frenchay Campus from 08:30-17:00 Monday to Friday.
Email Chaplaincy@uwe.ac.uk.
Call +44 (0)117 32 84142 or +44 (0)7824 460 958.
You can also find out more by visiting any of our Information Points.