Computer Science and Creative Technology facilities
From labs packed with exciting kit to the inspiring, industry-renowned lecturers who'll help you unlock your potential, everything you need to develop practical skills and bring your ideas to life is right here.
Take a tour of our Computer Science, Information Management and Creative Technologies facilities
Immerse yourself in our Computer Science and Creative Technologies facilities by viewing our 360° images below. Move between different rooms and spaces by using the arrows or menu bar on the top left, and use the controls or your cursor to explore the images. You can also expand to full screen using the icon on the bottom left of the images.
What's waiting for you?
Technology to rival industry - and lecturers who've lead in it
Collaborate, create and turn ideas into reality in labs designed to emulate a real-world software development environment. You can:
Analyse viruses and attempt to hack systems in our dedicated isolation lab.
Access dedicated workstations in our teaching laboratories - plus open-access PC and Unix-based machines.
Set your imagination free in our Creative Technologies Computer Lab - with industry standard game engines including Unreal and Unity.
Try out PS4 development kits - our status as members of PlayStation First mean you'll get chance to hone skills using them.
Good to know: The Games Technology team have all worked in well-known studios including Sony, Sports Interactive and RARE - so you'll learn from their real-world experience, and study a curriculum led by industry and the latest research.
Industry-standard software
Frequently updated hardware and software means you'll be well equipped for all levels of game development, from indie to AAA.
Create and test software using our dedicated servers with Windows, Linux and Unix based-operating systems.
Gather and evaluate forensic evidence using industry-recognised software including EnCase and Forensic Toolkit in our large computer labs.
Test your skills with range of current hardware interfaces including the latest VR development kits.
Shared facilities and the libraries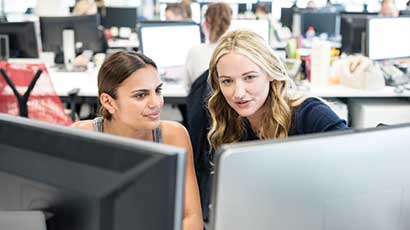 Our Computer Science and Creative Technologies courses include: Applied Computing, Games Technology, Software Engineering for Business and more.