Facilities in Biosciences and Environmental Science
See how our fantastic facilities and supportive environment bring science to life.
Our welcoming research community, inspiring lecturers and hands-on philosophy help budding scientists graduate ready to get stuck into tomorrow's big scientific challenges. See how our fantastic facilities and supportive environment bring science to life.
What's waiting for you?
Dedicated science laboratories
Our science labs are packed with all the latest kit following a multimillion pound refurbishment in 2019. Here you can learn skills and test ideas using the same equipment you'll find in specialist and professional labs. Find out more about the science labs.
Envirotron to explore sustainability
Envirotron is a sophisticated greenhouse that's helping to pioneer new ways to minimise environmental impact. Using it you can:
test fine control of conditions within individual compartments
create different environments with automatically-controlled lighting, blinds, vents and fans
explore biodiversity, conservation, environmental change and food security.
Biosciences and Environmental Science facilities
Immerse yourself in our Biosciences and Environmental Science facilities by viewing our 360° images below. Move between different rooms and spaces by using the arrows or menu bar on the top left, and use the controls or your cursor to explore the images. You can also expand to full screen using the icon on the bottom left of the images.
Library and study spaces
Frenchay Campus library is open 24 hours a day, and you'll find a wealth of online resources, journals and databases.
We're well-equipped when it comes to dedicated resources for Biomedical and Biomedical Sciences, and Environmental Health.
You can always find a spot to study or work collaboratively. Our Hive social learning areas provide a mix of computer stations, flexible desk-space, and dedicated group-work booths and rooms.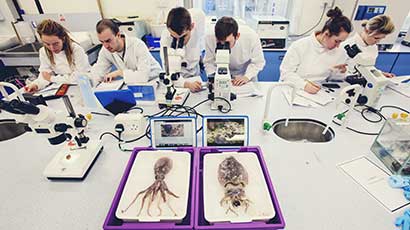 Our Biosciences courses include: Biomedical Science, Biological Sciences and more. Find out why you should study a Bioscience degree at UWE Bristol.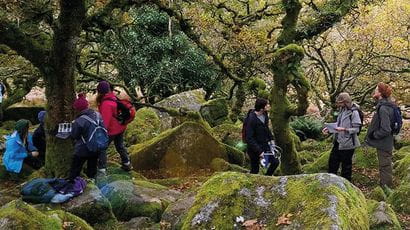 Our Environmental Science courses include: Biological Sciences, Environmental Science, Wildlife Ecology and Conservation Science and more.