Future Space, in the University Enterprise Zone (UEZ), has offices, workshops and lab-space for science and tech-based businesses, and has been explicitly designed to encourage innovation, collaboration and inspiration.
Situated on Frenchay Campus, Future Space supports businesses working in high-tech areas including robotics, digital and creative technologies, health tech and biosciences.
Image gallery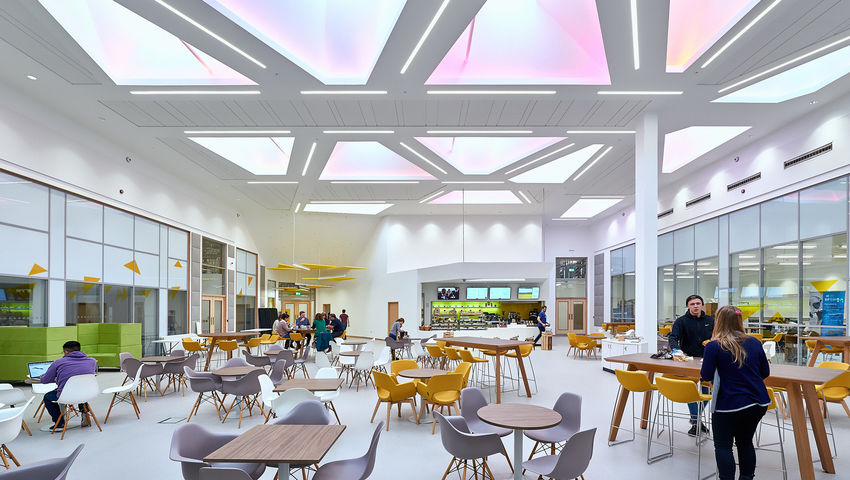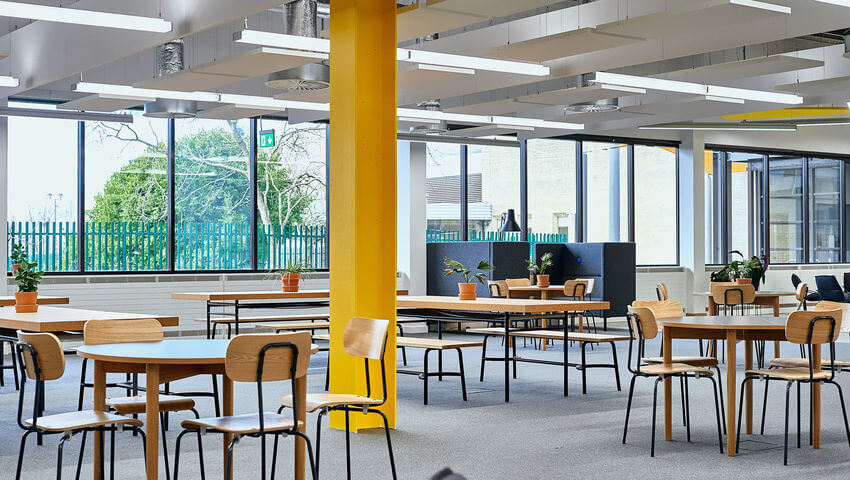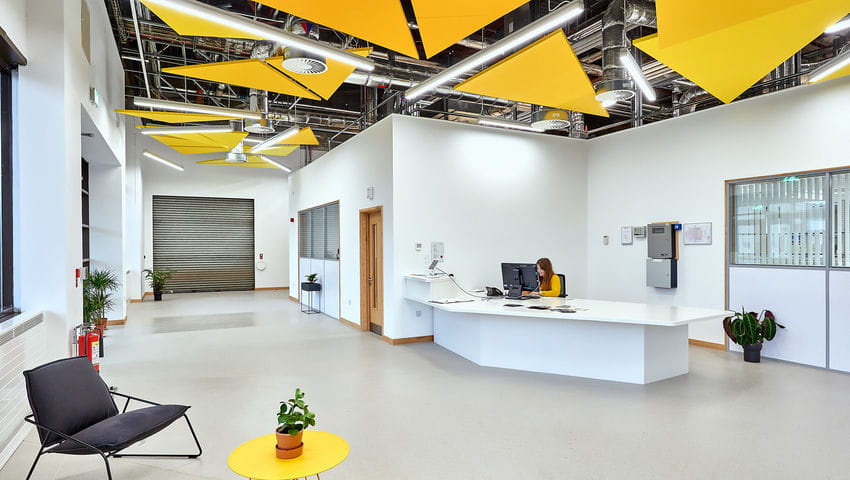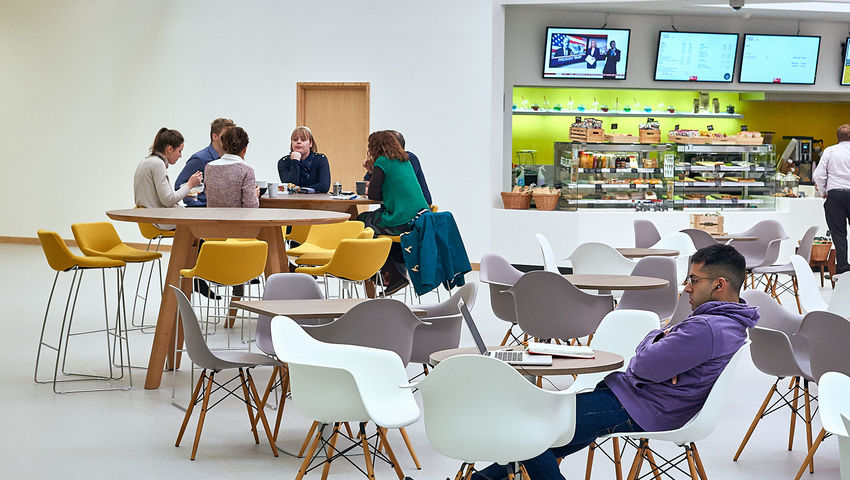 Supporting enterprise
The aim of the UEZ is to help smaller, high-growth companies not just by providing accommodation but also through access to facilities, business support, and opportunities for collaboration with university research teams.
"Businesses moving in will get access to the sorts of academic expertise, business support and facilities that would otherwise be out of reach for new and growing companies. And they will be able to tap in to student talent through work placements or recruiting our graduates."
Martin Boddy Pro Vice-Chancellor for Research and Business Engagement
A team from Oxford Innovation who run Future Space for the University is on site to help the businesses that move in. According to Elaine McKechnie, Centre Director, the flexibility of the space is a big draw for businesses. "Resident businesses can put their own stamp on their space, or they can rent a space that is ready for them to move in."
It is estimated that Future Space will bring an economy boost of £85m as well as over 450 new jobs to the region over the next 10 years.
Future Space companies
Current occupiers include:
You can see the full list of companies on the Future Space website.