START Programme
Funding and support to get your start up idea off the ground.
Start your journey
The fully funded START programme is designed to take you from tech-based business idea to running your own start up company. Through intensive training and access to successful founders and mentors, you will develop your idea and pitch to award-winning business incubators and accelerators in the West of England.
Register your interest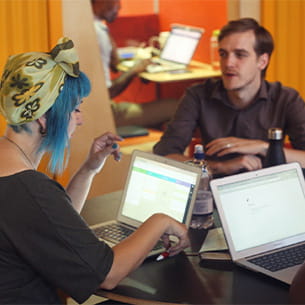 Training and workshops
START is led by UWE Bristol in collaboration with the University of Bristol, University of Bath, Bath Spa University and techSPARK. Get access to 28 hours of training and workshops, delivered by experts from across the local ecosystem.
Fully funded business incubation
Pitch for a place in our incubators to earn a fully funded six-month residency. Incubators include the UWE Bristol Launch Space Incubator, the Studio in Bath, and programmes at both Bristol and Bath SETsquared.
What we cover
The opportunity – The nature of entrepreneurship, understanding of self and values. We will help you to understand your connection with the problem you are trying to solve.
The idea – Taking a look at the difference between good ideas and strong business ideas. Participants will begin working on developing a value proposition.
The customer – Continuing to build the value proposition, we look at identifying the market opportunity and connecting the solution with customers.
The plan – Bringing it all together, the group will look beyond the value proposition and explore market sizing and ecosystem mapping.
The numbers – From bootstrapping and grant funding to equity investment, we look at the funding landscape, financial forecasting, and lean approaches.
The pitch – An opportunity to learn how to communicate your idea and what makes a good pitch. This session is run with the Natwest Accelerator Program.
Eligibility
The scheme is open to people that have an address in the West of England (Bristol, Bath and North East Somerset, and South Gloucestershire).
Register your interest
Fill in the short form and one of the team will be in touch to discuss what's available.
Register your interest
You may also be interested in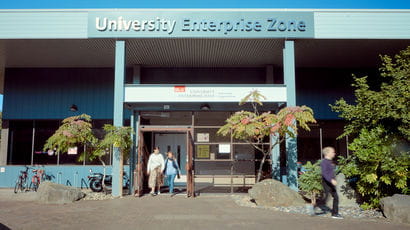 Providing opportunities and outstanding spaces for a thriving community of start ups, fast-growth businesses, graduate entrepreneurs and cooperative research.
Run by the Community Liaison team, the UWE Bristol Community Together Fund offers grants for projects linking students and staff with community organisations.