Explore our campuses with a guided tour
Tours last approximately 45 minutes and you'll be guided by one of our Student Ambassadors. They'll be there to show you around and answer any questions you may have.
If you're interested in undergraduate or postgraduate study at one of our campuses, a guided tour will give you a great insight into university life and what it's like to study here.
The tours will cover the whole campus, they're not subject specific and academic staff will not be available to answer questions about specific courses, but our Student Ambassadors will do their best to show you relevant facilities where possible.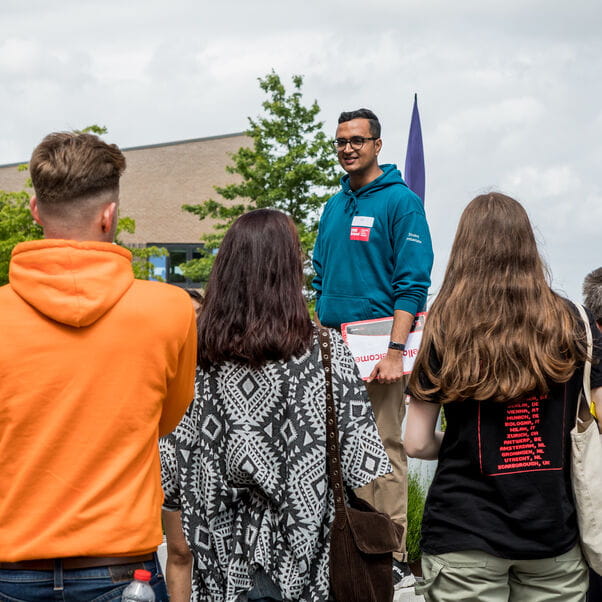 Upcoming campus tours
Our next tours will take place in January 2024. Bookings will open in autumn 2023.
Booking confirmation
Once you've booked your campus tour, we'll send you a confirmation email and we'll then send you a reminder with all the details you'll need closer to the time of your tour.
Accommodation
We will not be able to offer viewing of on campus accommodation sites as students are living in all of our halls of residence. Please refer to our accommodation information to explore your options, including virtual tours of the inside of our rooms.
Travel
You'll receive directions to the University and arrival point nearer the time. Please familiarise yourself with our latest information about the best ways to travel to the University.
If you're planning to travel by car, please note Bristol City Council has introduced a Clean Air Zone in the city. To view a map of the Clean Air Zone and to find out if your vehicle will be charged visit the Council's Clean Air Zone website.