Saxfaction
A dedicated group for saxophonists.
About Saxfaction
A dedicated group just for saxophone players, open to UWE Bristol students and staff, alumni and community members 16+.
Saxfaction play a mix of jazz and pop under the direction of Keith Morgan.
Upcoming highlights:
Performance at our annual Festival of Sound
Community outreach and campus-based performances
Workshops with visiting professional musicians as part of our Big Band series of events.
To find out more about Saxfaction and how you can join, please e-mail the Centre for Music at cfm@uwe.ac.uk.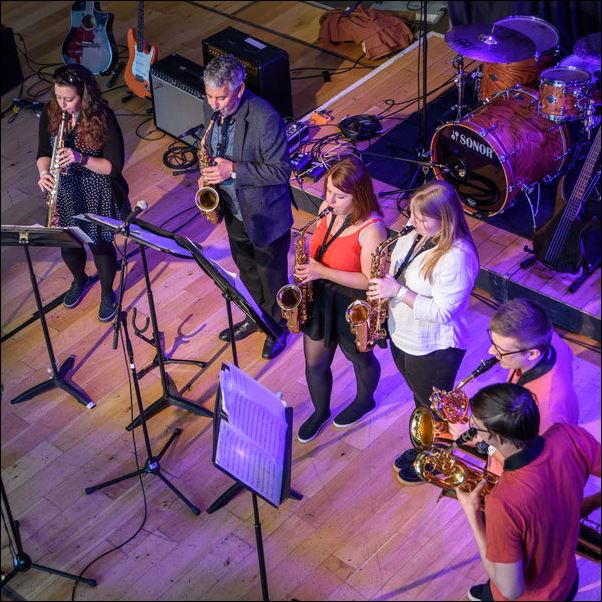 Reasons to join Saxfaction
Hear why our members enjoy being part of Saxfaction.
Rehearsals
Rehearsals take place on Mondays, 17:15 to 18:30 in 2E027 or Centre for Music (tbc), Frenchay Campus.
How to join
To join any of our Centre for Music groups, you firstly need to become a member. Membership is free for students. Once you are a member you can sign up for any of our groups and activities.
Become a member
Already a member?
If you are already a member of the Centre for Music, why not come and meet us? To join us for a rehearsal, please email Steve Legge: steven.legge@uwe.ac.uk.
No formal audition required but we do recommend a minimum of Grade 6 playing ability.