Become a coach on our Student Leadership Programme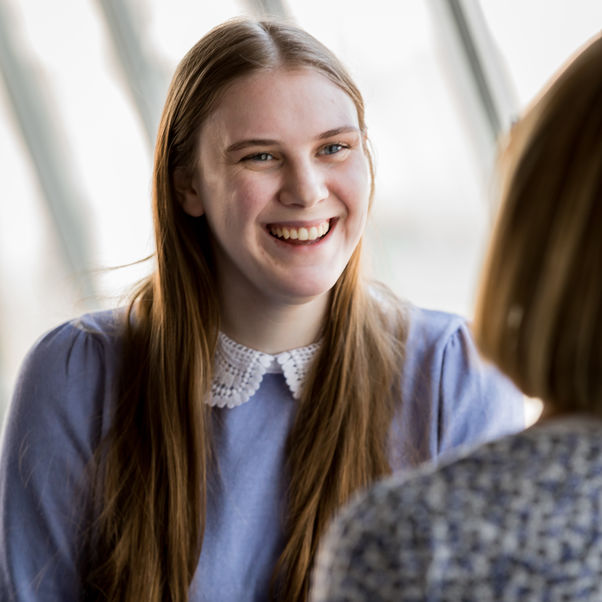 Coach a healthcare student
This programme will reopen for applications from September 2023.
We're looking for visionary leaders, thinkers and creators, passionate about developing tomorrow's healthcare professionals, to volunteer as a coach on our Student Leadership Programme. Developed by the Council of Deans of Health and funded by Health Education England (HEE), UWE Bristol is one of the first English universities to offer a dedicated healthcare coaching scheme.
If you're employed in a senior healthcare role within the NHS or the wider healthcare sector, you'll be assigned to coach a first or second year healthcare student. Drive their leadership development through role modelling, reflection and networking, while adapting your coaching to build your mentee's confidence in developing their personal leadership style and aspirations.
"Being able to hold a safe space open for a student learner to raise their awareness and find their own way to develop themselves personally and professionally is an incredibly rewarding experience. It's exciting to engage in transformational conversations, stand beside them and see what excites and inspires them, and where they feel they can take action."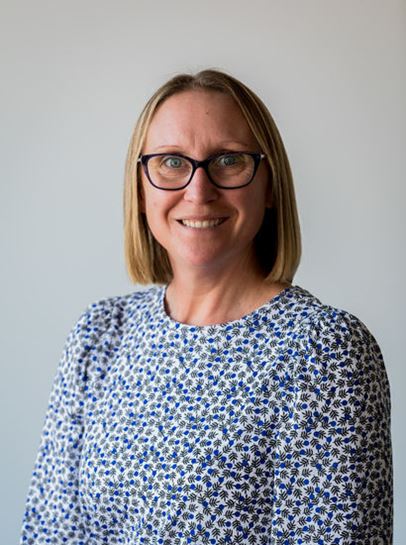 Carrie Biddle Regional Head of Allied Health Professions, Health Education England
Our programme offers you a chance to contribute to the professional development of future health practitioners, supporting leadership and innovation within the sector. Since pioneering this prestigious opportunity, UWE Bristol students who have completed the programme so far have praised their experience with enthusiastic, positive feedback.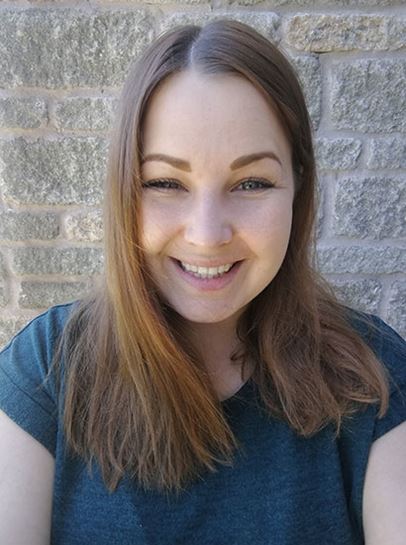 "The programme offered me a strong professional network of inspirational, likeminded coaches to prepare for my future. I've learnt so much from having access to webinar and student voice opportunities at a very high level. It's been such a unique step in setting myself apart from others at this stage of my career and has brought so many more opportunities my way since."
Charlotte Owen BSc(Hons) Occupational Therapy and previous participant of the Council of Deans of Health #150 Leaders Programme
Why apply to become a coach?
Give back to the next generation of our healthcare workforce, sharing your specialist knowledge and experience with students starting out in the sector. You'll support future talent to become confident leaders in organisations including the NHS, building the key skills they need for their career, such as problem solving.
You'll also benefit from enhancing your own personal development within the coaching role, enabling you to reflect on and strengthen your leadership skills and behaviours. Develop a wider professional network, learn from different perspectives, and enable students to gain exposure to senior leaders in the sector, breaking down barriers.
You will have access to additional online training and support for your coaching role by a coaching expert.
How you'll support our programme
Your responsibilities as a coach will only require a small time commitment, which will include activities such as:
A minimum of three one-to-one coaching sessions. Each session will last an hour and will comprise of a combination of face-to-face meetings and online interaction through Skype or Microsoft Teams.
Coaching training, tailored to the programme. Each coach will also receive a guide to support them along the way.
The coaching sessions will run annually over a three-month period from March to June.
How to apply
If you're interested in becoming a coach on our Student Leadership Programme, please apply via our application form.
Contact us
If you have any questions about our Student Leadership Programme, please contact Gina Ellis, Student Leadership Programme Project Lead in the School of Health and Wellbeing, at studentleadership@uwe.ac.uk.
You may also be interested in
Strategy 2030's priority is to deliver an outstanding university experience for our students through innovative, practice-led, research-informed courses.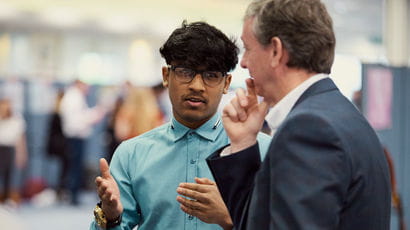 If your business has a strategy for growth, we can help make your ambitions a reality with a Knowledge Transfer Partnership (KTP).