Mental health and wellbeing 
At UWE Bristol, we know that the mental health and wellbeing of our community is fundamentally important in enabling people to engage, perform and flourish. 
Our commitment
In December 2017, we pledged a commitment to make mental wealth - the health and wellbeing of our community - a strategic priority. This means that it will inform all of our strategies and operations. It will play a core part in shaping the University's future as we look to define our path to 2030 for our students, staff and partners.
What we're doing
Transforming Futures Health and Wellbeing strategy
Our Transforming Futures Health and Wellbeing strategy sets out how we will support students and staff with all areas of university life and looks at ways to make sure the experience is positive for them, providing an environment in which they are able to thrive. We also want people to know that it's okay not to feel okay and make it easy for them to get the help they need, when they need it, in a way that suits them.
Services and support
We have more than 200 different services and activities at the University that are related to mental health and wellbeing. These services include workshops, counselling support and drop-in sessions. We offer a range of 24/7 support for students including an out-of-hours senior on-call support team.
Student Mental Health Partnerships Project
UWE Bristol led a partnership across the Higher Education sector to improve care for students in need of mental health support through the development and evaluation of local partnerships between universities, the NHS and Students' Unions, connected via a National Learning Collaborative.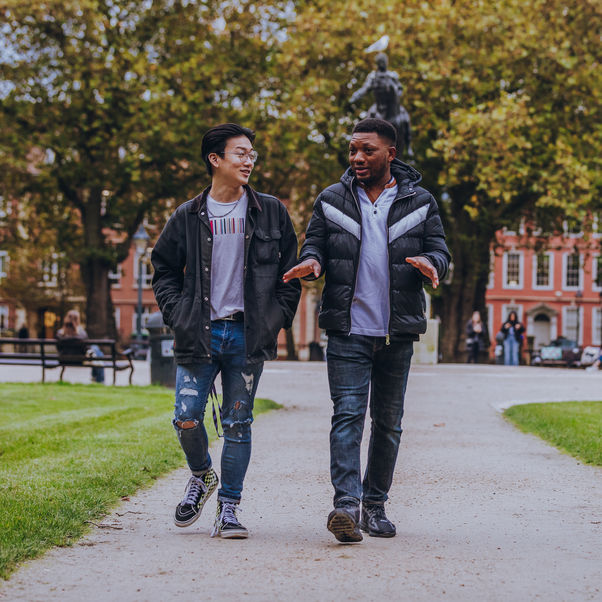 Student stories
UWE Bristol students talk openly about their mental health experiences.
Raha's Story
Raha, a second-year psychology student, practises mindfulness and takes more exercise to help ease her anxiety. The 21-year-old began experiencing panic attacks in her first year.
Edie's Story
Third year illustration undergraduate Edie has a clear message for students dealing with mental illness: get the help that's right for you.