Equality and diversity data
We are very keen to work with as much useful equality and diversity data as we can access.
How we use the data
The University uses equality and diversity data to:
monitor and evaluate impact of the Single Equality Scheme (SES)
inform and guide equality assessment
shape our recruitment practice of staff and students
inform any intervention designed to address inequality with regard to performance or experience.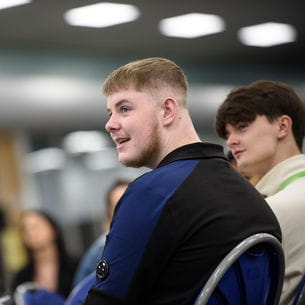 Student and staff data reports
Given the responsibility for equality data crossing many public bodies, it is very challenging to establish an agreed way of using it. However, at UWE Bristol, we have established a consistency of methods, concepts and classifications in the collection and presentation of equality statistics.
Students
Student compendiums provide statistical data on our students and are published every year in January. The student compendium specifically compares data from students with different protected characteristics, eg between disabled and non-disabled students. This data is taken from a number of sources, including data compiled for the Higher Education Statistical Agency (HESA), and we use the Student Satisfaction Survey, the Student Experience Survey and complaints data.
The data is communicated internally and is used to identify trends and influence how we support our students. The monitoring of this information enables us to check that our services and policies meet the needs of all our students.
Staff
Older student data
Pre-2017 student compendiums
Student compendium 2016
–

17
Student compendium 2015
–

16
Student compendium 2014
–

15
Previous years
Other information sources
It is important to understand this data within its sectorial and regional context. Our main sources of information will be:
You may also be interested in