Introduction
UWE Bristol's Community Liaison Team are your dedicated point of contact for residents and students, wishing to report issues relating to UWE Bristol students' conduct in the local community. We work in partnership with local councils, property owners/letting agents, the Avon and Somerset police and other educational institutions. We can jointly advise and assist with issues dealing with anti-social behaviour (ASB), waste pollution, noise pollution, car parking and neighbour disputes involving UWE Bristol student households.
As a university we have an expectation that all UWE Bristol students integrate well into the local communities in which they live. Where students fail to do this , we will take appropriate steps to address the issues. We take the concerns of our neighbours and local residents very seriously. When we receive a complaint or feedback about the impact of student behaviour within the community, it is investigated and responded to promptly.
Please note: as students are adults, we are not able to regulate every aspect of their lives. Whilst we are able to advise, remind and reprimand our students using our Student Conduct policy. There are some issues which should be dealt with by the appropriate authorities, including Noise Abatement Orders, ASBOs, parking tickets or fines for dropping litter or failing to put rubbish out in a timely manner.
Team contacts
Get in touch by emailing Community@uwe.ac.uk.
Our team are:
Rich Barnston, Head of Security and Community Liaison
PC Simon Topps, UWE Bristol Campus Police Officer
Sharon Evans, Deputy Head of Security and Community Liaison
Matthew MacLeod, Community Liaison Assistant
Emma Dent, Community Liaison Assistant.
Making a report
If you are experiencing any issues with any of UWE Bristol's students living in your community which you would like us to advise or assist with, please email us at community@uwe.ac.uk. All complaints must be submitted in writing through email.
You will need to give us the following details as a minimum to allow us to properly investigate your complaint:
An outline of the incident including nature and severity of issues experienced
The persons and/or address that you are making the complaint about
Dates and times for each occurrence
Any further details which you feel are relevant to your complaint.
We triage all complaints daily from Monday to Friday during normal office hours and aim to respond to you within three working days.
Advice and contacts
If you are experiencing problems with your student neighbours relating to Antisocial behaviour, noise, parking, fly tipping or waste issues, use the contacts below for further information and advice.
Anti-social or threatening behaviour
To report anti-social or threatening behaviour, please call the Avon and Somerset Police via the non-emergency telephone number on 101.
COVID-19 breaches
To report COVID-19 breaches please call the Avon and Somerset Police via the non-emergency telephone number on 101. They have a special task force set up to deal with these breaches and can issue the relevant fines should the evidence support this.
Noise disturbances, waste and parking issues
Noise disturbances, waste and parking issues should all be reported to your local council. The local councils have Noise Enforcement Officers who have powers to deal with noise complaints, and can issue Noise Abatement Notices, formal cautions and, in some, cases confiscate music equipment.
South Gloucestershire Council
Bristol City Council
Recording evidence of noise disturbances
For noise complaints the councils recommend the use of The Noise App. It is a very useful tool to make recordings of noise with a time, date and location stamp, which can then be sent directly to the local council. It is free to download and free to use.
Parking issues
If you are prevented from getting out of your driveway due to another vehicle blocking your exit, you should contact the police via the non-emergency telephone number on 101. The police will be able to issue a Fixed Penalty Notice and get the vehicle removed.
For other parking issues, please notify the local council or management company of the private parking scheme. These details are usually provided on the signage advertising the scheme.
You may also be interested in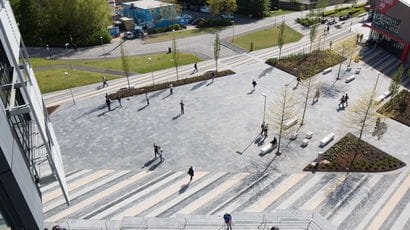 Find out more about our on-site police officer and how to report a crime or incident.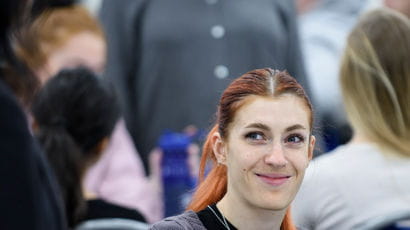 The University is committed to helping students get the best out of their time with us, and we expect our students and staff to behave appropriately and with respect at all times.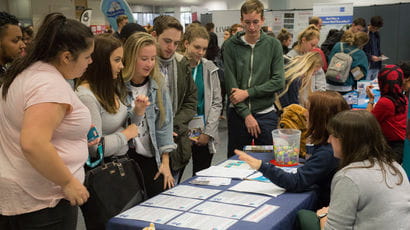 Find out more about our volunteering service, helping you to find reliable, skilled student volunteers