Start your experience
Explore your chosen subject area and join our live chats with current students and staff.
Welcome 
Welcome to your Clearing Virtual Open Day.
We know that Clearing can be stressful, but it is also a great opportunity for you to take control of your future and re-consider your plans. Today is your chance to visit UWE Bristol from the comfort of your own home. Through a range of videos and live Q&As with subject leaders and university services, we'll show you what it's like to live and study here. And remember we're here to guide and support you every step of the way
Hear from our Vice-Chancellor
Our Vice-Chancellor, Professor Steve West, talks about what UWE Bristol can offer you, and what to expect from our Virtual Open Days.
Call our Clearing Team
Our experts are available if you have any questions about Clearing. Call us now on +44(0) 117 32 83333.
Neide's Clearing experience
Hear about Neide's experience of applying to UWE Bristol through Clearing.
Accommodation
Find out your accommodation options when applying through Clearing.
Find your new home
Student life at UWE Bristol
Get a taste of the city that could become your new home and the strong community you could be part of.
Student life
University Services
Be ready for anything. Chat to admissions experts, get the low down on fees and funding and find out how we can support your individual circumstances.
Come and meet us.
University Services
Getting you career-ready
Join a powerful community of bright minds and courageous thinkers - focussed on questioning the way things are done and making things better. Find out how we'll challenge you to be the best you can be, so when you leave us you'll be real world ready.
Careers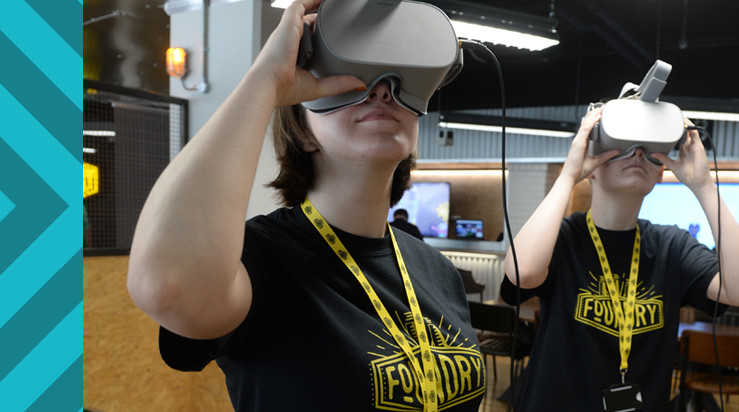 Campus tours
Some of our Student Ambassadors give you a tour of the fantastic facilities across our campuses. 
Campus and facilities
Best-of-both worlds
Want connected campus life – but crave vibrant city living? Choose UWE Bristol, and get both. See how it all fits together, explore our campuses, and start looking forward. Find your place, build your future. It's all mapped out…
Campus life and city living
Joining us from outside the UK?
Welcome home.
Join a strong community of students from over 140 countries. Based in the city of Bristol, an all-inclusive city booming with potential, culture and green spaces. You'll soon feel at home here.

International students