Reasons to take part
PAL Leaders play an important role in helping students to help themselves - whether these students are brand new to the University or just in need of additional support to get the most of their UWE Bristol experience.
Becoming a PAL Leader has many benefits. You can:
develop the soft skills employers look for through planning, organising, time management and liaising with students and staff
be equipped with mentoring and facilitation techniques
connect with other students, which will help you form a community during your degree
undertake the ILM Level 3 Award in Mentoring which will help you stand out to employers when you graduate
have the opportunity to attend a series of additional PAL events and conferences, both internally and externally
receive payment in return for your work.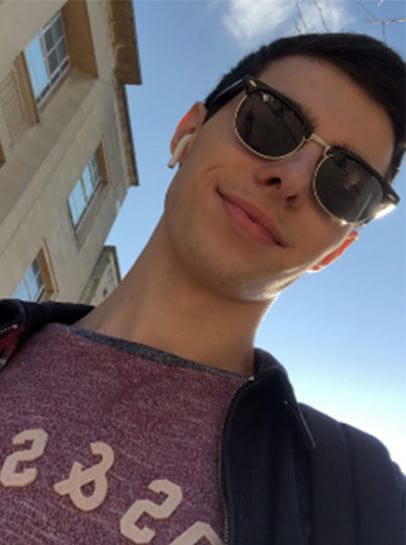 "Becoming a PAL Leader is about more than the added income, ability to undertake the ILM L3 in Effective Mentoring, or having some experience on your CV. It's about having fun and making an impact with students who are going through the same thing you have just been through."
Read Max's blog
Roles
The role of a PAL Leader depends on the scheme you are applying for. It is important that you think at this stage about how you will manage your time to ensure that you are able to continue your role throughout the academic year. If you are in your final year or are juggling other commitments alongside your studies, we would strongly recommend you opt for Workshop PAL leader role.
Please note that most PAL sessions take place in person on campus but some sessions are online.
PAL roles
Academic, technical and creative PAL
PAL Leaders are trained as facilitators and mentors to run small group study support sessions aimed primarily at Foundation and year 1 students. Sessions are normally embedded into student timetables and are delivered on a weekly or fortnightly basis through the autumn and spring semesters. PAL Leaders use techniques to encourage collaborative learning in a relaxed and friendly environment to enable students to connect more with their course materials and peers, and boost their learning and study techniques. PAL Leaders are not expected to teach or instruct.
In some of the more technical and creative PAL schemes e.g. Architecture Design Studio, Life Drawing and Fine Art, sessions are focused on the process, experimentation and peer review of work. They normally take place in lab or studio spaces and are very hands-on.
Workshop PAL
PAL Leaders are trained as workshop facilitators to run themed, discussion-based sessions not linked to a particular course, but which support academic and life skills development. These workshops are normally open to a wide range of students, can be one-off or part of a series, and include:
Resilience PAL
PAL Leaders introduce peers to the concept of resilience, and coping strategies, exploring the skills needed to be able to adapt to stressful situations. You will be trained to talk about resilience in a practical way without sharing your own story, by working through a case study and discussing how resilience could be applied effectively. Resilience PAL is supported by UWE's Wellbeing Team.
Espresso Science PAL
Aimed at students studying Applied Sciences, PAL Leaders provide practical support and guidance to small groups on wide range of topics from lab etiquette and handling data to how best to approach practical write-ups.
Learning Hub PAL
PAL Leaders are trained to support and guide peers in their academic skills development from time management and group work to academic integrity and presentation skills. You will be trained to enable students to share ideas and concerns as well as provide top tips in a collaborative learning environment.
"Being a Resilience PAL Leader has provided me with exciting opportunities and skills which I didn't have this time last year. I've always enjoyed trying to support other students because mental health is important to me and my aim was to ensure that students all felt they had a place to talk freely. Overall, my experience of Resilience PAL has been fantastic, I have received so much support and the team are just wonderful! If you are someone who wants to develop useful skills such as organisation, teamwork and listening whilst supporting other students on topics around mental health, then I would thoroughly recommend this role for you. Get applying!"
Alice Resilience PAL Leader
Eligibility
You must have the right to work in the UK and be a current UWE Bristol student on applying to become a PAL Leader and for the entire academic year of the vacancy.
You must also apply to a specific scheme on the application form. Recruitment for 2022/23 has ended. Please check back here in February 2023 for the schemes we are recruiting to for 2023/24.
If you wish to apply for two different roles i.e. academic PAL and workshop PAL, please complete two separate application forms.
Qualities and skills required
We expect all PAL Leaders to demonstrate the following personal qualities, which will be assessed through the recruitment and selection process:
empathy
resilience
enthusiasm
reliability.
In addition, we are looking for PAL Leaders who will be able to demonstrate all, or most of the following skills:
good listening and communication skills
experience of supporting and helping others
initiative and resourcefulness
effective self-organisational and time management skills.
How to apply
Our online application form will become live here from February 2023 and be open for at least 10 weeks.
Please note that we are unable to accept any applications or CVs that are emailed to us unless an alternative format has been requested.
Before applying:
please familiarise yourself with the PAL Leader job description (pdf) and our application guidance (pdf)
attend one of our information sessions during the application period to find out more about the roles, receive guidance on how to complete the application form or ask us questions
check you are available in the first two weeks of September 2023 for mandatory training if your application is successful. This role training will take place on an allocated day during this two week period.
Training and support
Before starting your role, you will receive both asynchronous training through online workbooks (normally in August) and synchronous training in person on campus in early September before term starts.
Please check the training dates on the application form before submitting your application, as attendance at this set training programme is mandatory.
PAL Leaders are directly managed by the PAL Team and every PAL scheme has a dedicated PAL Coordinator who is a UWE Bristol member of staff. PAL Coordinators support the specific scheme, providing ongoing advice and guidance to PAL Leaders about content, as appropriate. Your initial expectations meeting with your PAL Coordinator will be scheduled before delivering your first session.
You will also receive mentoring support from a dedicated Senior PAL Leader who has previously had experience in a PAL leading role. You will also be observed by your Senior PAL Leader at least once per semester to receive feedback on how to build your strengths and address areas for development.
At monthly group debriefs led by your Senior PAL Leader, you will have the opportunity to share good practice, get ideas for how to improve your sessions from other Leaders and address any challenges.
Payment and hours
PAL Leaders are employed as casual workers at Grade B by the University. In 2022/23 the hourly rate is £9.90 per hour, plus holiday pay on the total hours worked per month.
PAL Leaders receive a flat fee for training, which covers both the asynchronous and synchronous elements, and claim for the sessions they facilitate. Session preparation, attendance at debriefs with your Senior PAL Leader and meetings with your PAL Coordinator are not remunerated.
The hours of work are variable depending on the scheme you apply for. Typically, PAL Leaders can expect between one and two hours per week during term time. You will not be allocated more than three hours of sessions per week.
You may also be interested in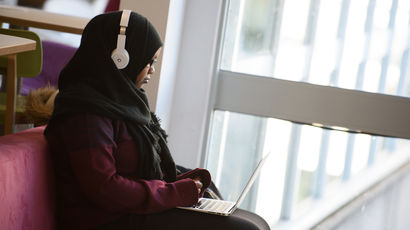 Support to help you study, including referencing, academic writing, research skills, time management, reading, plagiarism advice, and IT.
Advice on academic-related issues and what to do if something happens which affects your studies.