Training, consultancy and teaching within WHO Collaborating Centre
The WHO Collaborating Centre can provide academic support, expert advice and capacity building in the development of the understanding and practices of Healthy Urban Planning through training workshops, consultancy or academic courses. Support includes theory, practice and advocacy for Healthy Urban Planning at policy, plan or project level and can be tailored to the needs of local councils, stakeholders or developers.
Training and consultancy
Support is delivered by the coordinating team comprising academics from associated Research Centres and key collaborators and Visiting Fellows, all with subject specialisms in the broad field of healthy planning.
The range of activities offered by the WHO Collaborating Centre can include for instance:
Expert advice on healthy urban planning
Scoping the health impacts of physical development plans and policies
Framing and drafting of responses to external consultations
Policy development including involvement in discussions and meetings
Training workshops and facilitated learning
Preparation of literature reviews and briefing papers
urban study tours to investigate policy and design for healthy communities and sustainable settlements
Healthy Cities Masters level module as CPD option
Teaching
We contributed to the drafting of the joint statement (PDF) between the Faculty of Public Health and the Royal Town Planning Institute urging the providers of education and training for planners and for public health professionals to emphasise the importance of members of both professions acquiring at least a basic mutual understanding of:
The role of the built and natural environment as a determinant of health, and its relationship with health inequalities
The spatial planning system and its role in promoting and creating healthy, sustainable communities
Health-promoting design principles
The assessment of the effects of spatial plans, projects and developments on human health and the implementation of mitigation and enhancement measures.
To promote that shared knowledge base, Specialty Registrars in Public Health have been integrated as Public Health Practitioners in Residence at the WHO Collaborating Centre for Healthy Urban Environments for many years, contributing to teaching in planning and public health modules and unlocking the potentials for development of cross-disciplinary provisions. The WHO Collaborating Centre is also accredited as a training centre by the Faculty of Public Health for Registrars in Public Health.
Healthy Cities - Masters level module
The module "Healthy Cities" is also offered to full-time and part-time students of the MSc Urban Planning course as well as a Continuous Professional Development course. This is an unusual module. It bridges the gap between two normally separate areas of policy: public health and urban planning. The common ground is the human environment, which is a major determinant of health and wellbeing. The focus of the course is the planning of healthy human settlements.
The relationship between health and planning is intimate. Modern town planning originated in the nineteenth century because of public health concerns. After being lost for a while, that knot is being tied again now, in the light of the influence of town planning on healthy lifestyles and health inequalities.
The World Health Organisation (WHO) has been promoting what it terms 'healthy urban planning' for over a decade. Public Health England, the Department for Communities and Local Government, the National Institute for Health and Care Excellence (NICE), the Royal Town Planning Institute (RTPI), and many other organisations are also starting to take action on this agenda. With the responsibility of public health now being managed by local authorities, it is critical for professionals from both backgrounds to understand and recognise the synergies between these two sectors.
The module will explore a number of related themes related to the nature of settlements and the relationship to health and well-being, and the assessment of plans and projects through sustainability appraisal and health impact assessment.
Learning outcomes
On completion of this module, students should be able to:
Identify and critically evaluate the environmental determinants of health.
Explain, by use of relevant evidence, the relationship between the planning of settlements and health, particularly in relation to obesity, mental wellbeing and health inequalities.
Analyse the interaction between planning systems and public health in Government policy and practice.
Apply to a professional standard, the process of health impact assessment and other useful tools which can be applied to HIA.
Analyse a complex development proposal in relation to health and wellbeing and make recommendations for improvement.
Please email Dr Michael Buser at Michael.Buser@uwe.ac.uk for more information.
World Health Organisation Collaboration Centre
WHO Collaborating Centre are recognised as a leader in the emerging field of healthy urban planning.
Research centres and groups at UWE Bristol
Browse UWE Bristol's portfolio of research areas, expertise, staff and publications.
You may also be interested in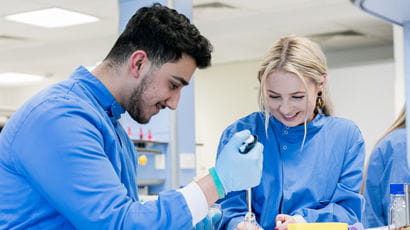 Postgraduate research at UWE Bristol offers you the opportunity to contribute to our leading edge research and work alongside our international experts.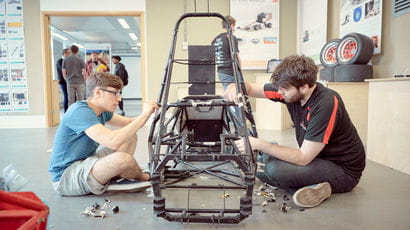 Take a look at our current PhD and postgraduate research opportunities in the College of Arts, Environment and Technology (CATE).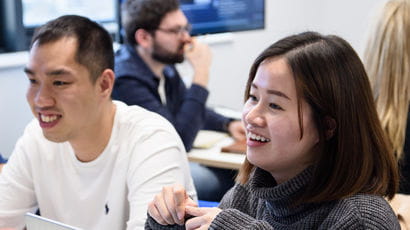 Ways to contact the Graduate School, from postgraduate research support to submitting your thesis.