Moving Image Research Group
The Moving Image Research Group focuses on historical, theoretical and practice-based research into film cultures, production and education.
The Moving Image Research Group (MIRGe) is co-convened by Dr Mark Bould (Associate Professor of Film and Literature) and Dr Charlotte Crofts (Associate Professor Filmmaking). It represents the full range of moving image research in the Faculty of Arts, Creative Industries and Education, including:
media industries
screen cultures
media politics and activism
genre, stardom and performance
screen media practice research.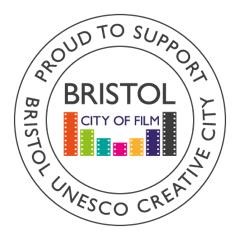 MIRGe provides a supportive and stimulating research environment in which postgraduate research students and postdoctoral fellows are fully integrated. It organises research seminars, workshops, symposia and conferences, supports the development of individual and collaborative projects, and acts as an incubator for new ideas and initiatives. It maintains numerous collaborations within and beyond the University, including the Digital Culture Research Centre and the Creative Economy Unit, and close associations with the Watershed and Bristol City of Film, part of the global UNESCO Creative Cities Network.
MIRGe focuses on historical, theoretical and practice-based research into film cultures, film production and film education.
Film cultures
Areas of research include celebrity and stardom, cinema-going and independent film exhibition, cinematic tourism, diversity and inclusion, festivals and curation, film activism, film music, future audiences, gender, genre, performance, screen heritage, and social, economic and environmental justice.
MIRGe supports:
the Bristol Radical Film Festival
the Radical Film Network, an Arts and Humanities Council (AHRC)-funded international network for organisations and individuals involved in activist and experimental film culture.
Film production
Areas of research include adaptation, documentary, film futures, freelancers, immersion, labour issues, media archaeology, media policy, practice as research, production cultures, regional film and television production, screen industries, and sustainability.
MIRGe supports:
Film education
Research areas include ageing and childhood, film in education, film literacy, practice pedagogy, and technology enhanced learning.
For more information about staff, postgraduate opportunities, current events and activities, please visit the Moving Image Research website
You may also be interested in