Past research projects in the Education and Childhood Research Group (ECRG)
Researching with children and young people
Sounds Bristolian: From talk to writing at Fonthill Primary School
The Sounds Bristolian initiative, launched in 2015 by the UWE Bristol Centre for Linguistics (BCL), led by Dr Kate Beeching sets out to chart and celebrate the range of different languages and language varieties spoken in Bristol, including Bristolian.
This project brings together researchers in BCL, eight student volunteers from both the Departments of Linguistics and Education, primary teachers and pupils to develop activities around the languages, dialects and accents of Bristol, and how these can be translated into written English. Insights from research and publications by academics in BCL will be drawn upon to inform materials development.
Student volunteers will support teachers in helping pupils to value their own variety, to recognise register and how it changes according to context and mode of delivery (eg informal spoken, formal spoken, text message, written document), and to develop their writing in standard English.
Outcomes from the project will include a colourful poster celebrating register differences and learning activities which will be piloted in primary classrooms, revised and published in hard copy format and online.
Project contacts: Dr Kate Beeching with Karan Vickers-Hulse and Laura Manison Shore.
Open the door to reading
'Open the Door to Reading' is an Erasmus plus funded project. It involves five European cities: Bristol, Gothenburg; Turku; Brussels and Milan. Each city has an interest in finding and sharing ways to promote reading in their city. The project was initiated by Gothenburg: "The City Where We Read for our Children".
There is overwhelming research that indicates the importance of children developing as readers. Reading impacts on children's vocabulary use and knowledge; their access to the wider curriculum in school and beyond; their future economic success and importantly, their health and well-being. For these reasons, Bristol, as a city has a desire to find ways to promote, support and develop reading across the city and in particular in areas of the city where families have been considered to be 'harder to reach' and with the greatest disadvantage and challenges.
The Bristol team working on the project is led by Debbie Miles, the Reading Recovery Teacher Leader in the city along with Cerys Stevens (also a Reading Recovery Teacher Leader); Kate Murray (head of libraries) and Dr Jane Carter (UWE Bristol). The learning from the project is being used to develop a manual for practitioners engaged with families, for example, health workers; early years support workers; librarians and family workers. This will be disseminated across the five cities.
The Open the Door to Reading Project has now been completed with the publication of the final report and guidance for practitioners, along with all of the reports from the different stages of the project.
Project contact: Dr Jane Carter.
Changing perceptions of Roald Dahl in the primary school sector and beyond: Dahl family reading project
The next aspect of the project seeks to inspire parents as well as children to read Roald Dahl critically and to extend parental engagement with reading (themselves and with their children). All the research shows that reading for pleasure as a household has a strong impact, not just on school results, but on the life chances of children and thus we feel that this project will be of distinct significance.
Children tend to relate to Dahl's anarchic themes, the slapstick and humour in the texts and, thus, these stories have the potential to mark an important first step in many people's reading journeys. This study ensures that this opportunity is not lost.
Through going into schools, training teachers and teaching parents we emphasise that by reading Roald Dahl's literature for pleasure, we can also mark out patterns significant in literature; we aim not just to make literary critics of all our children, teachers and parents, but to impart a love of reading, a confidence in reading and the desire to read other texts after Dahl.
The project will focus initially on Fonthill Primary School . The school is in an area of high socio-economic need and has identified engagement with parents as a focus as a key strategy in raising reading attainment. The school has strong partnership links with the UWE Bristol's Department of Education and Childhood and with the Project Lead, who worked with this group of children in January 2018, and Dr Jane Carter who has a number of projects established in the school and local area.
Project aims
To inspire parents to read alongside their children.
To create families who read together for pleasure.
To develop more sophisticated readers who are able trace pattern in text and so enhance pleasure and engagement with reading.
To promote extended partnership relationships: children; teachers; schools; academics; parents and HEI students.
Objectives
Establish a parents' reading group at Fonthill Primary.
To run four sessions of the parents' reading group focusing on reading, engaging with Dahl stories (text and film).
To support parents in sharing books with their children (including reading aloud and story tapes).
To establish processes for parents to continue to explore children's literature to share with their children beyond the project end.
To produce a number of journal articles with an English Literature focus and an Education focus.
To share findings at the United Kingdom Literacy Association conference (July 2019).
This project has now completed. View resources from this project at the This Is Why We Read website.
Project contacts: Dr Ann Alston with Dr Jane Carter.
Creating welcoming learning environments: Disseminating arts-based approaches to including all learners (CWLE)
This project was a follow-on grant from the AHRC large grant Researching Multilingually at Borders (2014-2017) in which arts-based methods were used to research interpreting, translation and multilingual practices in contexts at the borders of language, the body, the law and the state. The CWLE project brought together artists and teachers in four workshops and a practitioner conference to exchange ideas on how arts-based methods can be woven into teaching and learning and into the generation of a welcoming ethos in schools.
Outcomes included tried and tested activities in primary, secondary and special schools such as:
pupil-to-pupil interviews about home languages as part of a whole school film
collage and crafting used in facilitating assessment of pupils' English language development
art work-based around Adinkra symbols to facilitate language work.
Project contacts: Dr Jane Andrews and Dr Maryam Almohammad.
Funder: AHRC.
Children as engineers
Children as Engineers, a four-year project led by Dr Fay Lewis and Juliet Edmonds, paired undergraduate Initial Teacher Education students with undergraduate engineering students, training them in the use of engineering challenge materials which they then delivered in upper key stage two classrooms.
The impact of participation in the project for these students was evaluated and indicated that for the pre-service teachers there were significant benefits in terms of their science and engineering subject knowledge and the confidence in their ability to teach these subjects (a key factor in ensuring positive outcomes for children).
This positive pedagogical practice has now been embedded within engineering and educational undergraduate programmes to ensure that all students can experience such work rather than just volunteers.
Project contacts: Laura Fogg Rogers with Dr Fay Lewis and Juliet Edmonds.
Funder: HEFCE.
Expert practitioners working in the Baby Room
Project contact: Helen Butcher.
Professional childminders working in South Gloucestershire
Helen Butcher and Dr Richard Eke drew on research and innovation funding arising from a successful bid for funding to provide education and training leading to the recognition of individual trainees of Early Years Professional Status for successful candidates. The funding was targeted on issues related to training to teach the EYFS with a twin focus on kindness and professional education.
Project duration: 2014 to 2018.
Project contact: Helen Butcher.
Investigating the use of children's literature in classrooms across Europe
This Comenius-funded project, which was reported in 2012, involved four countries - Iceland, England, Turkey and Spain with over 6,000 children and 250 teachers completing an online survey about their reading habits, preferences and details of the learning and teaching of children's literature in each country. About 150 children and their teachers were part of focus groups in each country.
The project aimed to support cross national comparisons of the use of children's literature - reading, learning and teaching, and then to develop and disseminate practical and effective pedagogical strategies. The project also aimed to encourage diversity and respect for cultural difference.
Some of the headline findings across all participating countries were:
In concurrence with many other studies, the number of family books in the home had a strong impact on a range of reading activities and attitudes and that socio economic background was a strong indicator of reading attitudes and activity
The decline of the bedtime story (or equivalent)
Children and teachers' perceptions of purposes of classroom reading activities are often different - what teachers thought they had communicated about reading was interpreted by children in a different way.
Children from across countries thought the funny book was supreme!
The research was disseminated in each of the participating countries. In Bristol, events were held for teachers to hear about the research and its findings. A CPD was produced. The pack had three main parts:
Part 1 presented some key data from the project to children - the aim was to find out children's responses, analysis and recommendations.
Part 2 was a pack of ideas for teachers to use based on a shared text (The Tinderbox).
Part 3 was a pack of generic ideas for using and promoting children's literature for teachers based on areas identified by teachers in the survey as 'low confidence' areas
The full report and CPD packs (previously available on the project website) can now be accessed by emailing Dr Jane Carter at Jane.Carter@uwe.ac.uk.
Project contact: Dr Jane Carter.
Research in global and sustainable education
Other research projects
View details of related past projects below.
You may also be interested in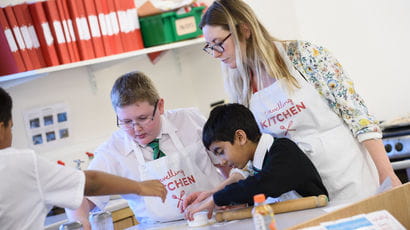 There is strength and diversity in the programme of educational research and evaluation at UWE Bristol. A broad range of substantive areas of enquiry is sponsored by a wide range of funding bodies.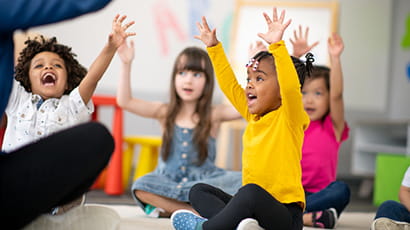 Information about the Education and Childhood Research Group (ECRG) based at UWE Bristol.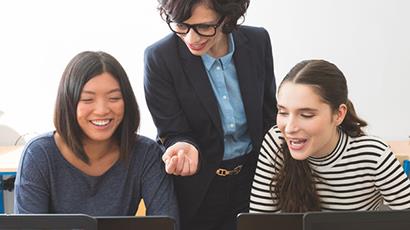 More about the Social Justice research theme and its strands within the School of Education and Childhood.