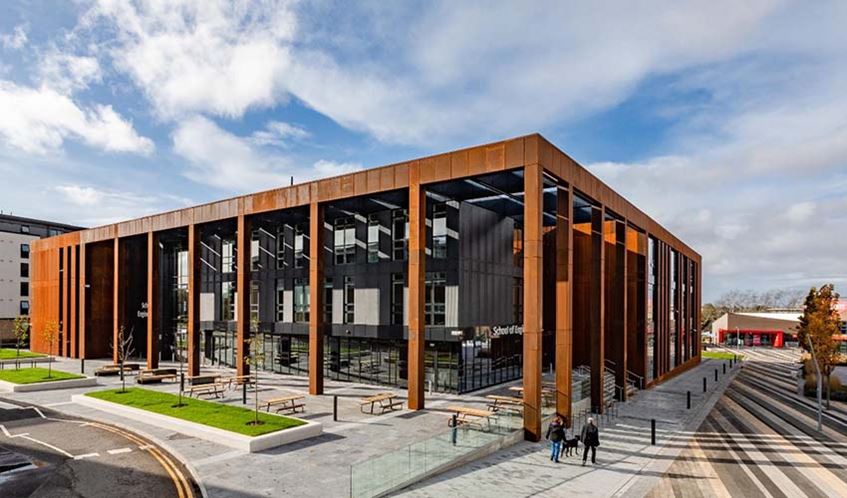 The student experience UWE Bristol provides has been judged to be outstanding in a new sector-wide assessment of teaching quality.
The University received the highest possible classification of 'gold' for the student experience aspect of the revised Teaching Excellence Framework (TEF) review, with all seven features of excellence assessed to be typically outstanding. For the student outcomes aspect the University was awarded a 'silver' rating, with all six features of excellence judged to be of very high quality. Overall the University was awarded 'silver', with the TEF panel considering that there is compelling evidence that the very high quality features apply across the student body, including students from underrepresented groups.
The TEF evaluation is carried out by the Office for Students and designed to help applicants make informed choices and encourage universities to engage in continuous improvement.
English higher education providers were awarded one of four overall TEF ratings – 'gold', 'silver', 'bronze' or 'requires improvement', which they will hold for four years. The classifications released today are based on expert TEF panel evaluations of written submissions from universities, students and key data indicators.
The TEF panel noted that UWE Bristol embedded effective approaches to the learning and teaching, and tailors its approaches to its student body, with evidence of outstanding quality across the student experience. The University was judged to have highly effective and embedded teaching, learning and assessment practices that support our students' learning, progression and attainment.
In support of the feature 'Course content and delivery; student engagement in learning and stretch', UWE Bristol submitted examples of its work including immersive and scenario-based Project Weeks run in the engineering curriculum, future-facing philosophy provision that sees students organising and leading public engagement events, and regular interdisciplinary major incident simulation exercises staged for our health care and other students at our Glenside campus. These and other examples were able to evidence that the University's course content and delivery inspires students to actively engage and commit to their learning, and stretch students to achieve their full potential.
The methodology for the TEF assessment has been significantly revised since the first exercise released in 2017, with an enhanced dual focus on both the quality of the student experience and student outcomes (continuation, completion and progression to further student and graduate employment). It has been re-designed to assess how well each provider is delivering for its particular mix of students and courses, embracing the diversity of student populations and different ways of providing learning and teaching.
Professor Sir Steve West, Vice-Chancellor at UWE Bristol, said: "It is pleasing that the University's excellent work to support, encourage and inspire our students has been recognised with the best possible rating for student experience through the rigorous TEF process.
"The TEF assessment is an important piece of work across the sector to measure of the quality of teaching, learning and student outcomes, and it is significant that an independent student submission was included as part of universities' submissions for the first time in the revised TEF process. This contribution is vital in giving students a voice in the evaluation and allowing universities to learn and improve from student feedback.
"I would like to say a heartfelt thanks to the staff that worked tremendously hard to drive forward our detailed submission, and to staff from across the university for ensuring we are able to offer an outstanding student experience. Our TEF submission captured the enormous breadth of innovation and great practice taking place across the university to ensure our students thrive and flourish on their way to rewarding and fulfilling careers."
You may also be interested in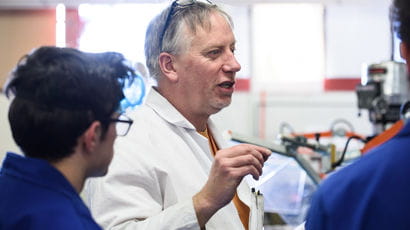 Media contacts are invited to check out the vast range of subjects where UWE Bristol can offer up expert commentary.