Summit hosted at Bristol Robotics Laboratory explores future direction of assistive technologies
See all news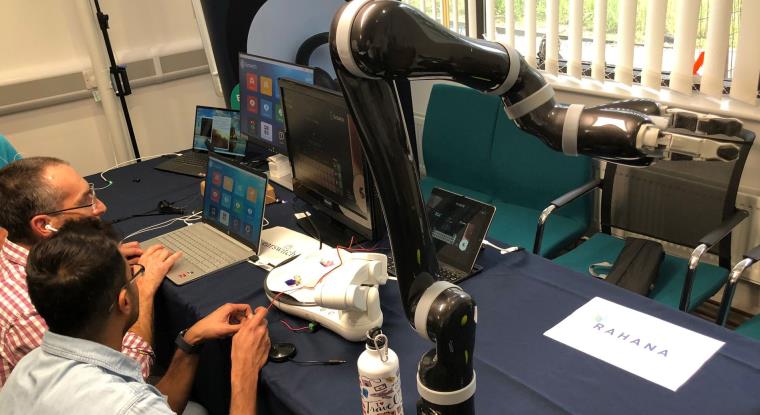 A two-day summit of talks, activities, and workshops was held at Bristol Robotics Laboratory and UWE Bristol's Health Tech Hub on the past and future of assistive technologies.
The event featured hands-on demonstrations and talks by academics from four universities alongside experts from industry and care institutions. Topics explored during the summit included prosthesis and exoskeleton design; human-robot interaction; AI and assisted living; and the emerging uses of smart home technology.
The summit was held as the latest figures reveal that 74 per cent of older people in the UK require support with physical activities. This need of support is exacerbated by staffing challenges reported in NHS hospitals, mental health services, and community providers, causing substantial socio-economic impact.
Experts agree there is an urgent need for assistive technologies to allow people requiring care to maintain and regain independence, creating a sustainable active community. Solutions are being proposed, including physical and socially assistive robots, intelligent logistics, and the IoT/Ambient Assisted Living. These fields present multiple scientific, engineering, and design challenges in a highly interdisciplinary framework.
Bringing together representatives from research, companies, and service users, the summit hosted discussions on how new and existing assistive technology approaches have evolved over time and how the future landscape will be shaped.
Co-chair of the event Dr Virginia Ruiz Garate, Associate Professor in Assistive Robotics and Co-Director of the REACH research group, said: "This summit was a great opportunity to bring together academics, companies, and end-users in the sector of assistive technologies to discuss on the possibilities and barriers preventing these technologies to move from the labs to the real world."