Innovative new social app to be created under £1.8m project to increase exercise among under-represented groups
See all news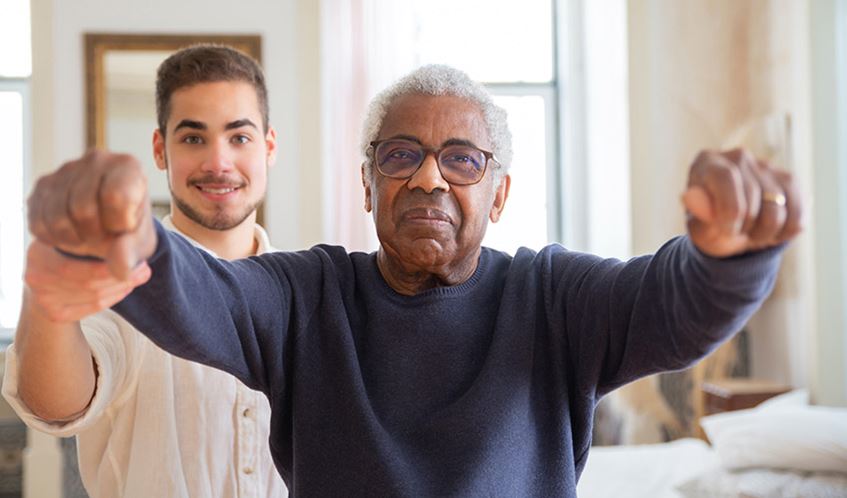 A project to encourage people in under-represented groups to increase exercise will see the development of a new social app.
It was announced last year that UWE Bristol was partnering with start-up Tendertec on a £1.8m UK Research and Innovation (UKRI)-funded project to encourage sustainable physical activity for under-represented groups currently not engaging with the digital fitness market.
The new digital fitness support service, known as FitBees, will combine Tendertec's connected care platform, home sensors and wearable technologies with motivational encouragement and community connections to support activity.
Work on the project to date – which has involved testing across six areas of England – has identified social connectivity as the most important factor in supporting people with care needs to become more active. The support service will now be further developed as a social app that encourages users to improve and sustain their activity levels through the social connections they make.
Tendertec is the AI start-up behind the connected care platform Hestia, which enables the remote monitoring of daily living activities of people with carers. The company was awarded the grant UKRI as part of the Healthy Ageing Challenge, partnering with Hft, KYMIRA, Community Housing and Design Rally.
The development of the social aspect of the app was driven by market research among current FitBees participants, many of whom expressed interest in shared fitness activities as a means of connecting with others through a 'Buddy Up' feature in the app. The feature allows users to connect and join shared activity opportunities. The social connection also helps alleviate loneliness issues, which are common among people with care needs and older adults.
Dr Virginia Ruiz Garate, Associate Professor in Assistive Robotics at UWE Bristol, said: "One of the many FitBees' strengths is that it combines the subjective impressions and opinions of the users together with sensor data, to analyse the impact of the FitBees routines and define new and progressive modifications that are empirically beneficial for the user."
The project team believe the social connection provided by FitBees will be crucial for tackling the issue of loneliness among elders. It has been reported that loneliness affects almost 25 per cent of the UK population, with many studies demonstrating a link between loneliness and poor physical and mental health. Some studies also suggest that loneliness can increase overall risk of death by 26 per cent. The Fitbees project team say the 'Buddy Up' feature will not only help to alleviate these feelings of disconnection but will also help to increase and sustain physical activity based on the daily or weekly physical activity guidelines.
One user joined FitBees because he wanted to return to playing golf after surgery. Signing up for the project and completing a fitness diary gave him enough motivation to do this, which corresponds with feedback from the project steering group that initial motivation is one of the most important steps toward increased physical activity.
Dr Faatihah Niyi-Odumosu, a medical doctor and Senior Lecturer in Applied Human Physiology at UWE Bristol, said: "FitBees creates a platform for social integration and representation of ethnic minorities and those with limited or no English proficiency in developing light and tailored exercise or physical activity sessions and videos that are acceptable for specific ethnic backgrounds. The overall goal of the 'Buddy Up' feature app is a strategy to reduce health inequalities by encouraging physical activity and social connectivity irrespective of age, sex, social status, and ethnic background."
Dr Praveen Kumar, a Senior Lecturer in Physiotherapy at UWE Bristol, said: "Benefits of regular exercise/physical activity are well established. Older adults should engage in exercises at least three days a week to maintain good balance and strength for promoting mental and physical health. People from South Asian communities represent seven per cent of UK's population and are at risk of diabetes, hypertension, and stroke. They speak different languages and have different cultural practices. They are less likely to engage in physical activities due to language/culture barriers. Providing opportunity and support for these communities will improve their health and well-being."
Namasivayam Gnanamoorthy, a Research Associate in Physiotherapy/Exercises at UWE Bristol who has been working closely with a South Asian charity in Bristol (Dhek Bhal) to facilitate physical activity, said: "Public involvement is at the heart of this project. We have been working very closely with this community and we are excited to support them by providing this FitBees opportunity with an aim to address and reduce health inequalities. This digital opportunity will be very helpful for people living on their own."
Progress to date
UWE Bristol conducted a comprehensive analysis of data gathered from Tendertec's AI home sensors over a 72-day period from FitBees' first cohort of users. Analysis focused on their daily activities and the correlation between their social interactions and sedentary behaviour. The data revealed some intriguing insights.
The findings indicated a connection between the time spent alone and increased sedentary behaviour, while increased social visits are associated with more active time. These initial observations suggested that social interactions have a positive influence on users' activity levels, while being alone tends to lead to more sedentary habits.
The analysis also demonstrates a gradual increase in overall activity over time. In August, activity levels remained below 10 per cent for most days, but in October, several peaks above 15 per cent were observed. These trends, coupled with personal blogs and records of medical/physiotherapy interventions, provided valuable information for researchers and healthcare professionals.
The project team say these insights will enable a better understanding and identification of behaviour patterns among underrepresented groups. They will also facilitate the analysis of intervention effects, allowing for appropriate adjustments to support individuals in becoming more active.
By leveraging data-driven research and understanding individual behaviour patterns, UWE Bristol aims to enhance support and create tailored interventions that address the specific needs of underrepresented communities, ultimately promoting healthier and more active lifestyles.
Dr Ruiz Garate said: "We are pleased to be bringing our expertise in health technologies and smart sensor systems to this outstanding project, which will help increase physical activity among under-represented groups and reduce the burden on the NHS."
Afroditi Konidari, CEO and Co-Founder at Tendertec, which is leading the FitBees project, said: "Our motto is 'Inside, outside, together' and, with the continued support from the UKRI grant, we are aiming to make this a reality for so many more under-represented groups in our communities."
You may also be interested in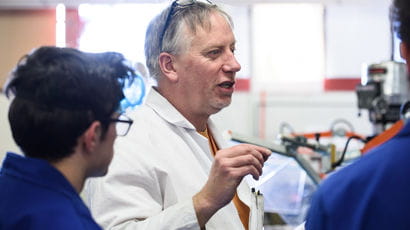 Media contacts are invited to check out the vast range of subjects where UWE Bristol can offer up expert commentary.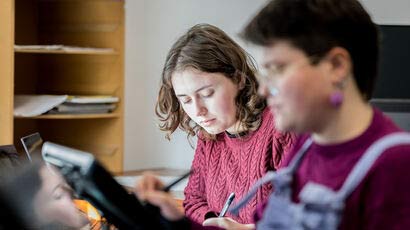 With over 6,000 students and 450 staff, our interdisciplinary approach to teaching, research and partnerships creates new opportunities for our students, our staff and the communities we serve.