Grant Mansfield, CEO and Founder of Plimsoll Productions, appointed Visiting Professor at UWE Bristol
See all news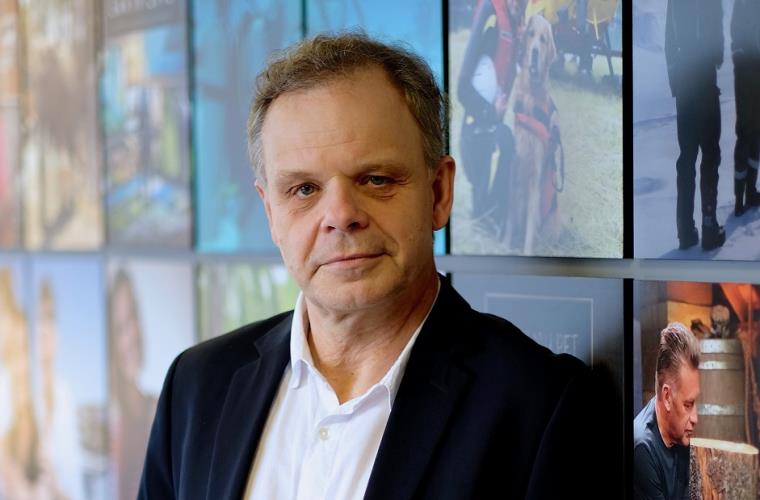 Grant Mansfield, CEO and Founder of Plimsoll Productions, an ITV Studios company, has been appointed a Visiting Professor for the College of Arts, Technology and Environment at the University of the West of England (UWE Bristol).
In his new role Mansfield will be working with the University to help inspire the next generation of programme-makers.
He said: "UWE Bristol is a wonderful University where it's my privilege to serve as a Board Member and now a Visiting Professor. Under Professor West's leadership, links with employers have been significantly strengthened, benefiting students as they seek employment: in my new role, I hope to highlight pathways, opportunities and the skills required for a career in the creative sector."
Vice-Chancellor of UWE Bristol, Professor Steve West, added: "We're honoured Grant is joining us as a Visiting Professor at UWE Bristol; as a Bristolian who has seen worldwide success within his industry his insight and exceptional talent will be invaluable to our students and staff."
Mansfield founded Plimsoll in 2013 and the company has grown rapidly since with a total workforce of more than 400 across its officers in Los Angeles, Bristol and Cardiff. Plimsoll's BAFTA, Academy and Emmy Award-winning team specialise in wildlife, documentary, live and factual entertainment shows and is a global leader in natural-history programmes. In 2019, Mansfield led a process to sell a minority stake in Plimsoll to private equity Group LDC and in 2022 he spearheaded a majority stake sale to ITV Studios in a landmark deal, valuing the company at £131 million.
Plimsoll is behind more than 50 series, 14 live shows and seven films, including the James Cameron-executive produced and Benedict Cumberbatch-narrated Super/Natural for (National Geographic/Disney+), Emmy-nominated Hostile Planet with Bear Grylls (National Geographic), Night on Earth (Netflix), Tiny World (Apple TV+), Handmade: Good with Wood (Channel 4), Britain's Parking Hell (Channel 5), Life at the Extreme (ITV), as well as the highly anticipated The Ascent with Alex Honnold (Disney+), among many more.
Before launching the company, Mansfield spent three years in Los Angeles as CEO of Zodiak USA. Previously, as Managing Director of RDF and, before that, Director of Programmes at Granada TV, Mansfield was the creative lead for two of the UK's most successful production companies, producing shows as diverse as I'm a Celebrity Get Me Out of Here, Coronation Street, Cold Feet, Ladette to Lady and Secret Millionaire.
Grant Mansfield was also one of eleven recipients of Honorary Degrees awarded by UWE Bristol in July 2022.