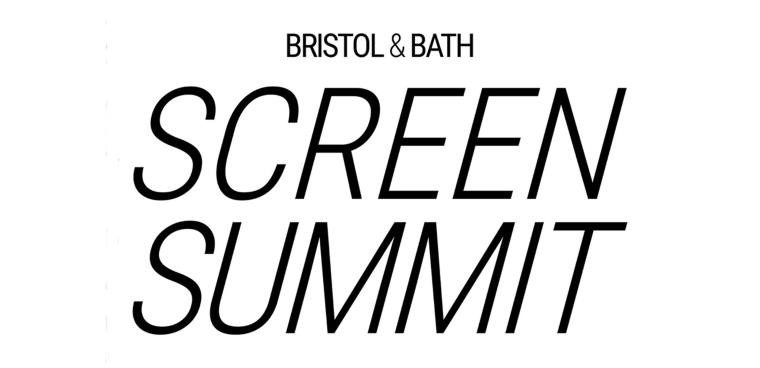 Bristol and Bath's first ever Screen Summit, showcasing the city region as a leading global production community, takes place in Bristol next month (2 and 3 November).
The UWE Bristol event, hosted by broadcaster Carol Vorderman and The Outlaws' Gamba Cole, will celebrate the significant cultural and economic contribution of the screen industry to the area, as well as explore the action needed to further boost its development and expansion.
The creation of the Screen Summit is a key recommendation from research by UWE Bristol's Digital Cultures Research Centre (DCRC); it found that while the screen industry in the city-region is booming, more could be done to overcome the political and economic challenges it's facing.
The event, held over two days at Arnolfini, begins on Wednesday 2 November with a series of compelling panel discussions featuring programme makers behind some of the world's biggest brands. The speakers will reflect on current issues but also on the city region's future as a screen centre: how the industry can become more sustainable, reduce its carbon footprint, improve its inclusive talent pipeline and secure more funding.
There will be expert insight from speakers including Grant Mansfield, founder and CEO of Plimsoll Productions (recently appointed Visiting Professor at UWE Bristol), who'll be in conversation with Julian Bellamy, managing director, ITV Studios.
Exploring 'Are we still world beaters?' will be Wendy Darke, founder of production company True to Nature, alongside Jo Shinner, executive producer at BBC Studios Natural History Unit, plus Vanessa Berlowitz, co-founder and chief creative officer of Wildstar Films, Huw Cordey, executive producer at Silverback Films, and James Honeyborne, creative director at Freeborne Media.
Other sessions include 'The Future for Creative Technologies' with experts from the UK's leading animation and VFX studios, and 'A view of scripted and non-scripted productions' with speakers from regional and national television production companies.
Tickets for Wednesday 2 November cost from £10 per person and are available via Eventbrite.
Day two of the Summit on Thursday 3 November (not open to the public), will bring together academics from UWE Bristol's Digital Cultures Research Centre, the University of Bristol, and regional and national policymakers and industry leaders to explore potential interventions needed to sustain clean inclusive growth in the city region's production community.
In particular, they will discuss ways of supporting and extending the emerging indigenous film and television drama in the area, considering the benefits of creating a 'regional production fund' and access to investment packages, either to companies already based here or to those looking to bring productions to the area.
Speakers from other regional screen agencies, including Liverpool City Regional Production Fund, will share best practice and provide an insight into its key learnings and successes.
With attendees including representatives from the West of England Combined Authority, Bristol City Council, the BFI, and Screen Skills, the aim will be for a working party to oversee both how funding might be leveraged and how it could be used most beneficially once the resources were in place.
Lynn Barlow, Assistance Vice-Chancellor Creative and Cultural Industries Engagement said: "We're delighted to launch this inaugural Screen Summit and I'd like to thank the highly-respected industry experts who have come together to consider the future of the sector.
"While the industry is bouncing back to pre-pandemic* levels and there are exciting developments underway, including the opening of the Bottle Yard's three new sound stages, the Summit offers an opportunity for us to collaborate and find solutions to create an even brighter and sustainable future for the screen sector and wider creative industries in the city region."