Psychology, Sociology and Criminology facilities
Driven to make a difference? We'll support your development with fantastic facilities as well as committed, inspiring teaching. Here you can research, learn, grow and prepare for a career that will make a real difference to the community and the world you live in.
Take a tour of our Psychology, Sociology and Criminology facilities
Immerse yourself in our Psychology, Sociology and Criminology facilities by viewing our 360° images below. Move between different rooms and spaces by using the arrows or menu bar on the top left, and use the controls or your cursor to explore the images. You can also expand to full screen using the icon on the bottom left of the images. 
What's waiting for you?
Specialist facilities to support Psychology, Sociology and Criminology
Driving simulator - monitor and assess driving performance, and the impact of factors such as alcohol sleep deprivation or caffeinated drinks on driving performance.
Eye-tracking laboratories - explore how what we see affects our thoughts and behaviour.
Psychology Undergraduate Lab - measure a range of physiological data, including involuntary muscle movement, heart rate, blood pressure and breathing patterns.
Psychophysiology and Electroencephalogram (EEG) Lab - monitor and record brain functions.
Sport and Exercise Lab - discover the impact of exercise on thought using equipment including treadmills, exercise bikes and weights.
In the library, online and on campus
Glenside library, our outstanding health and social care library, has extensive resources for health professions.
Extensive online subject-specific resources for psychology, sociology and criminology.
There are plenty of open access study spaces and areas across our campuses.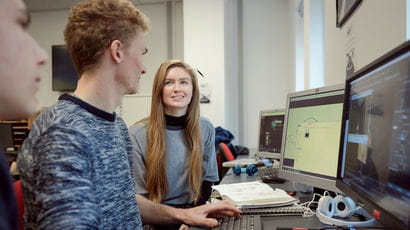 Our courses include: Psychology, Sociology, Criminology, Music Therapy and more.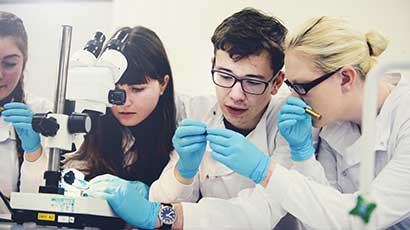 Our Forensic courses include: Forensic Science BSc(Hons) and Forensic Science MSci. Find out why you should study a Forensic Science degree at UWE Bristol.