Discover how science is used to unravel the mysteries of a crime scene. You'll learn how to find, interpret and present evidence in a variety of realistic scenarios, including a mock courtroom and specially-designed crime scenes. Set yourself up for a fascinating career in the justice system and beyond.
Crime scene
Simulation House lets you investigate a typical crime scene in a safe real-life environment.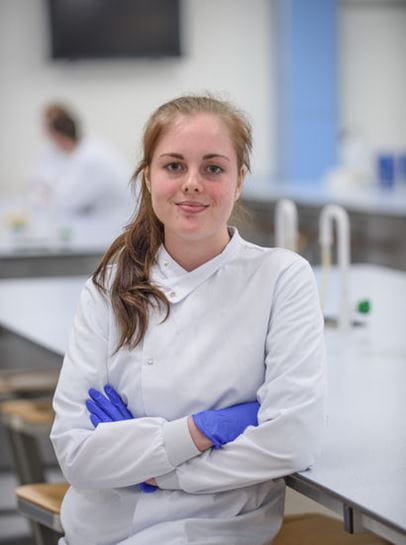 "The on-campus lab training was an excellent opportunity to experience the forensic process first hand: everything I learned on my course has been important in ensuring good lab practice in the workplace."
Leah BSc(Hons) Forensic Science
Foundation Forensic Science courses (2024/25 entry)
Undergraduate Forensic Science courses (2024/25 entry)
Postgraduate Forensic Science courses (2023/24 entry)
Professional development Forensic Science courses