Key Information:
Date and time

Tue 10 October 2023
10:00 - 16:00

Location

The Royal Society, 6-9 Carlton House Terrace, Further info

Contact

Jane Wooster jane.wooster@uwe.ac.uk

Cost

Free

Attendance

Booking required
Past
This event has now passed.
About the event
Science Communication Unit (SCU) is offering a one-day workshop for science writers and journalists with fewer than five years' experience. The free workshop, run by Professor Emma Weitkamp and Dr Andy Ridgway will help you develop your science journalism skills and increase your awareness of the skills editors are increasingly looking for. The insights will be drawn from a British Council India-funded research project exploring how science journalism is transforming, in terms of journalists' working practices and the skills they need. It will also be informed by other SCU research.
Topics to be covered include:
exploring the roles of science journalists
credibility and quality issues for journalists
key skills for science journalism
expanding voices – novel stories, increasing diversity in your writing.
As well as providing insights from our research, we would also like to hear about your experiences and perspectives as part of our research.
Places are limited to 20 participants.
Who is eligible?
Science journalists with fewer than five years' (more specifically 60 months') experience of professional science journalism. This experience may entail working as a member of staff for a media organisation, or other organisation that publishes material in a journalistic style. The experience may also entail working as a paid freelance journalist.
To apply for a place, please email Jane Wooster (jane.wooster@uwe.ac.uk) outlining your experience in science journalism or science writing and why you would like to attend this workshop. Please apply no later than Friday 29 September 2023.
Travel bursary
We have a limited number of travel bursaries available. To apply for a travel bursary, please email Jane Wooster (jane.wooster@uwe.ac.uk) with a short description of why you would like to attend this workshop and include an estimate of your travel costs (e.g. train or bus). Unfortunately, we are not able to cover accommodation costs.
Accessibility
Find out more about accessibility at The Royal Society.
You may also be interested in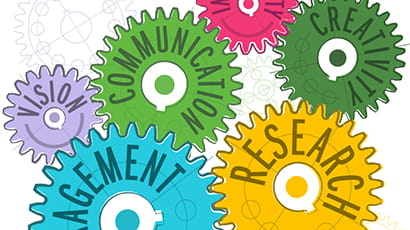 The SCU is internationally renowned for its diverse and innovative activities, designed to engage the public with science.