How Clearing works on results day
Find out what to do on results day, depending on your grades - including calling universities and accepting an offer.
What happens on results day?
When you receive your grades, log on to UCAS Track to find out whether your university place is confirmed. Next, we can help you work out which category you fall into: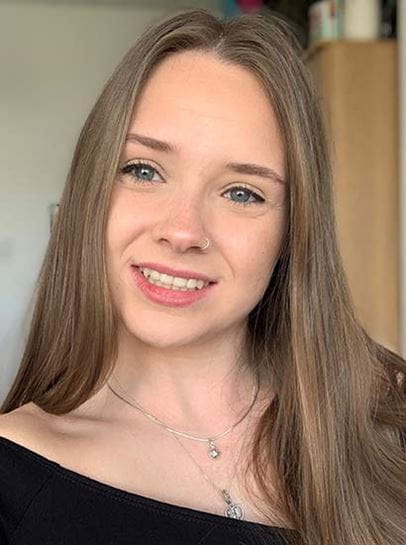 "The Admissions team were amazing and calmed my nerves. Each step was simple and the whole process was complete within one day, so I found Clearing really quick and painless."
Saffron BA(Hons) Education
Next steps
Calling the university after you've received your results
Depending on which category you fall into after you've received your results, you may decide to apply for university through Clearing or Adjustment. You may be nervous but admissions staff are experienced and will do all they can to make you feel at ease.
In order to be prepared, before the call, it may be useful to grab a pen and paper and note down:
your UCAS personal ID number
personal details (address, postcode, telephone number, email and date of birth)
exam results, with a breakdown of grades
GCSE results
the course title/s and code/s you're enquiring about
your Personal Statement, as this will highlight your skills and strengths, and you may wish to refer to it whilst on the phone
a list of questions you may wish to ask the university. At UWE Bristol, we want you to make the right decision for you so we're always happy to answer queries about our courses, campuses, or any concerns you may have. That way, you're more likely to find the right university and course for you.
Depending on the university, they may ask some questions to learn a little more about you. Typically at UWE Bristol, they'll ask your reasons for picking a particular subject, and give you the chance to demonstrate some knowledge of the course, and of the university itself.

We also recommend that you're prepared to attend an interview at short notice. At UWE Bristol, if you're applying for an art, health-related or a teaching course, we advise that you're flexible as interview dates can be limited.
Accepting a Clearing offer
Most universities will make a Clearing offer over the phone and you need to go to UCAS Track to accept.
If you receive a UWE Bristol Clearing offer, we'll email you to confirm details within 15 minutes. The email will include all the instructions you'll need to accept the offer, plus a deadline date. If you don't receive our offer email within 15 minutes, check your spam folder to see if it's there, and if not please get back in touch.
Clearing is a competitive process, but don't feel pressured to accept a place straight away. Take time to think through your options. All we ask is that if you want to take us up on our offer (and we really hope you will), please do so before the deadline lapses.
Once you've made the decision to accept a UWE Bristol Clearing offer, go to UCAS Track to confirm your choice – and we'll look forward to welcoming you at UWE Bristol soon!
If you need any further information on Clearing, Adjustment or results day, please get in touch with our Admissions Team on admissions@uwe.ac.uk or +44(0) 117 32 83333.