How Clearing works on results day
Find out what to do on results day - including calling universities and accepting an offer.
What happens on results day?
When you receive your grades, log on to UCAS Hub to find out whether your university place is confirmed. Whether your place is confirmed or not, there are now various options open to you: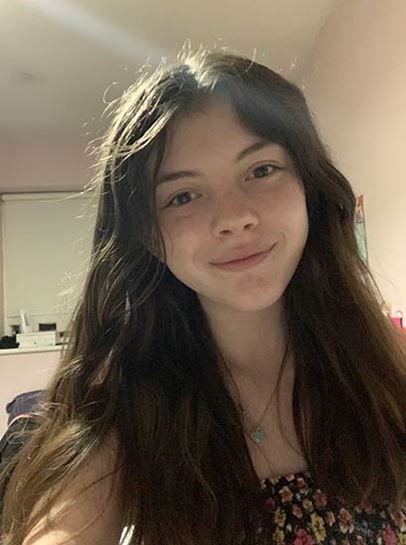 "The call to UWE Bristol during Clearing was simple. I just had to say the course I wanted to do and the grades I had received. They gave me all the information I needed to apply and happily answered all my questions. I even got a call from the course leader to go through what the course entailed in more detail."
Maisy BSc(Hons) Biomedical Science
Next steps
Calling the university after you've received your results
You may decide to apply to university through Clearing. You may feel nervous but try not to worry as admissions staff know how nerve wracking it all is and they'll guide you through the process and make you feel at ease.
We recommend you do the following to prepare yourself before you call. So grab a pen and paper and note down:
your UCAS personal ID number
personal details (address, postcode, telephone number, email and date of birth)
exam results, with a breakdown of grades
GCSE results
the course title(s) and code(s) you're enquiring about
your Personal Statement, as this will highlight your skills and strengths, and you may wish to refer to it while you're on the phone
a list of questions you'd like to ask about the university. At UWE Bristol, we want you to make the right decision for you so we're always happy to answer any queries about our courses, campuses, or any concerns you may have. That way, you're more likely to find the right university and course for you.
Depending on the university, they may ask some questions to learn a little more about you. At UWE Bristol, we'll usually ask you why you're interested in the course you're applying for, and give you the chance to show you have some knowledge of the course, and of the university itself.
We also recommend that you're prepared to attend an interview at short notice. If you're applying for an art, health-related or a teaching course with us, we advise that you're flexible as interview dates can be limited.
Accepting a Clearing offer
After you receive your results, you may choose to apply to university through Clearing.
If we make you a UWE Bristol Clearing offer, we'll email you to confirm all the details within 15 minutes. This email will detail everything you then need to do to accept the offer, plus a deadline by which you need to accept. If you don't receive our offer email within 15 minutes, check your spam folder to see if it's there, and if it's not please contact us.
Clearing is a competitive process, but don't feel pressured to accept a place straight away. Take some time to think through your options. All we ask is that if you want to take us up on our offer (and we really hope you will), please do so before the acceptance deadline.
When you've made the decision to accept a UWE Bristol Clearing offer, go to UCAS Hub to confirm your choice – and then we'll look forward to welcoming you at UWE Bristol soon.
Clearing applicant events
If we make you a Clearing offer, you will receive an invite to a range of clearing events to help you find out more about UWE Bristol. These include:
Accommodation webinars
Money advice webinars
Disability services webinars
Campus tours.
Any questions about Clearing?
Our friendly Admissions team is available if you have any questions about Clearing. Call us now on +44 (0)117 32 83333.
Our phone line opening times are:
Monday – Thursday – 09:00–17:00
Friday – 09:00–16:30
Saturday and Sunday – closed.
You may also be interested in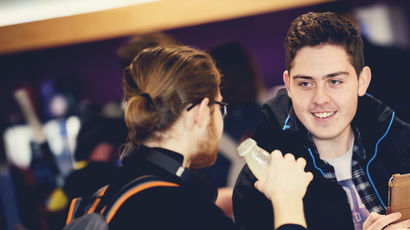 There a few things you can do ahead of results day to prepare yourself if you think that you may have to apply to university through Clearing.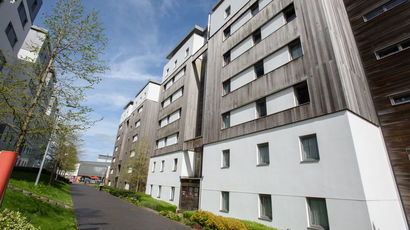 Find out what accommodation options are available when applying through Clearing.