Selection criteria and risk factors
Information for student consultancy host organisations.
We think of the student consultancy scheme as a three-way working partnership between UWE Bristol, the student team and the client organisation. Whilst this usually leads to a "win-win-win" situation, the partnership is not automatically effective. So our selection process is focused on our experience of projects that work well for all three partners, the need to recognise and manage the risks involved jointly and the conditions for an effective partnership.
The main questions we discuss with prospective clients at short-listing stage are as follows:
Does Information and Communications Technologies (ICT) play a significant role in your organisation?
Do you have active plans already for change and development in ICT in the organisation? Budget support?
Is the organisation planning any location moves or restructuring over the next year?
Has collective/management commitment to hosting a student consultancy team been obtained?
Has a range of opportunities been identified for student engagement? Is there scope for innovation and creativity within the partnership?
Are there any critical timing issues? Student outputs are not immediate.
Terms of reference are not drawn up until after an initial phase of broad investigation: how would you feel if the outcome did not match your initial expectations, quickly?
Does the organisation have sufficient autonomy to respond to the consultancy findings?
Have you thought about follow-up support? What will happen when the students leave?
Are other sources of expertise likely to complement -not conflict with- student help?
Is the work mission-critical? Independent of specific outcomes? Tolerant of failure?
Will a key individual act as 'champion' or client contact/representative? Who? Will adequate time be made available?
Can access to a range of organisational stakeholders be organised?
Can your premises support a student team presence physically with regard to space/facilities (albeit part time)?
Are you prepared to consider reimbursement of out-of-pocket expenses, eg travel for client benefit?
In addition, there are some more practical factors that inevitably affect short-listing and selection:
Sheer numbers! We are usually over-subscribed (ie have more applications than student teams each year).
Availability: our application/selection/allocation/induction process is tightly scheduled at an extremely busy time (early autumn - the start of the University academic year), so if you are not available to meet us and our students on our client day, we may not be able to take it forward.
Student preferences: we give our students a say in which organisations they would like to work for, following our client visiting day.
Geography: it's not usually viable to ask student teams to travel beyond Bristol and the former Avon area to work with client organisations (though we have had successful projects in Bath, Weston-super-Mare, Yate, etc).
Previous projects: we encourage clients to "come back for more", and are delighted to have a lot of "repeat business", but if you've hosted a project before and are interested in another, it can sometimes be best to wait for a year or two to reapply, though we don't do "rationing".
Previous applications: if you've applied before but not been successful, we'll try to give you some priority next year, all other factors being equal (though we'll ask you to reapply and will consider you alongside others), unless there's a problem factor (which we'll let you know about).
If you are not invited to host a project following our short-listing and selection process, we will do our best to help you find other ways of meeting your needs. We maintain a database of everyone who has contacted us, so will be in touch again in case we can help in the future (assuming you are willing for us to keep hold of your contact details). There are sometimes other UWE Bristol schemes you might find useful.
You may also be interested in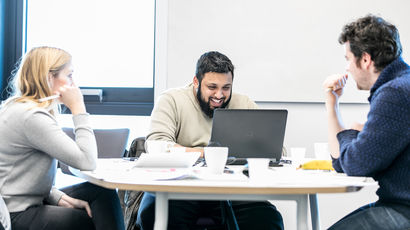 Examples of previous student consultancy projects as part of the Community Action and Knowledge Exchange (CAKE) scheme.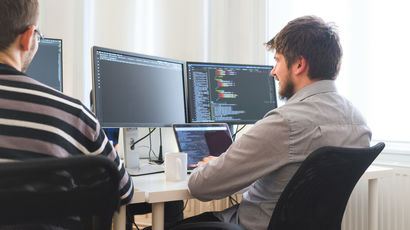 Information on our Community Action and Knowledge Exchange (CAKE) student consultancy projects.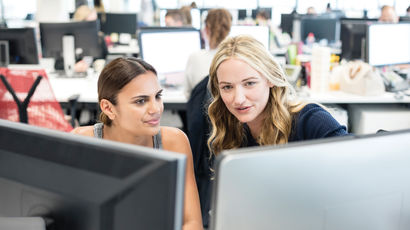 CAKE is a range of schemes from the School of Computing and Creative Technologies which contribute to knowledge exchange through community engagement.