Why we consult
We undertake equality analysis (EA) to consider the likely effects of our policies and practices on different groups protected from discrimination by the Equality Act in order to create a more inclusive university.
We would like to consult and engage with students, staff, visitors and members of the public on issues, policies and strategies which are important to all of us at the University.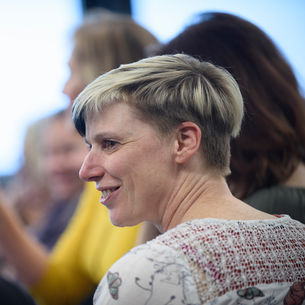 Current consultations
Online Symposia/Events with both external and UWE Bristol staff
This equality analysis considers online, external symposia/events that will be delivered in a similar format and will include sessions and themes which are sufficiently varied to appeal to colleagues involved in teaching and supporting learning at UWE (irrespective of the campus, faculty and/or professional service to which they belong) and to other institutions, both nationally and internationally.
We want to challenge, encourage and inspire participants to strive for excellence, and provide practical suggestions for how they might develop their practice.
Please let us have your feedback in the following ways:
The consultation period will close on Monday 5 October 2020.
Student Accommodation Project
To design and build additional student accommodation on the Frenchay Campus to meet the increase in demand and to meet the strategic aim to offer all level one students the option to live in university accommodation.
Please let us have your feedback by sending your comments or queries to:
The consultation period will close on Friday 18 September 2020.