About the Board of Governors
The Board of Governors is responsible for setting the education character and mission of the University, ensuring the efficient use of resources and approving budgets.
About the Board of Governors
Governor members and profiles
The Board of Governors is made up of a cross section of internal and external members.
Independent members (9–13)
Richard Bacon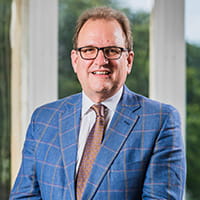 Richard Bacon is an expert on governance spanning the public and not-for-profit sectors. He led the public sector assurance team at PwC, working most recently with teaching and research-intensive universities. He is a governor of Red Maids School in Bristol.

Richard is also a keen musician, singing with the Bristol-based choir Exultate, and occasionally with the Choir of Bristol Cathedral where he is Chairman of the Choral Foundation. His involvement at the Cathedral has led to a number of governance assignments in the Church of England and in Wales and he is a Chief Executive and Chapter Clerk of the Dean and Chapter of Llandaff Cathedral. He is also a Trustee of St George's Bristol.
Jenny Body CBE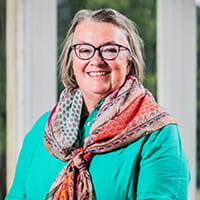 Jenny (CBE, FRAeS, FCGI, DEng) is a past President of the Royal Aeronautical Society. Jenny's long and successful career in the aerospace industry began in 1971, as a Mechanical Engineering undergraduate apprentice with British Aerospace. Jenny's career encompassed flight software for the world's first fly-by-wire aircraft, the Airbus A320 in the 1980s; wing control surfaces and landing gear systems for the Airbus A320 and A340 in the 1980s/early 1990s. Thereafter holding increasingly senior positions, Jenny led large engineering teams working on improvements to Airbus in-service aircraft, and on Nimrod and Airbus A400M wing designs.

Her career culminated in industrial responsibility for determining the future of UK civil aviation through its forthcoming technology programmes when, working with Government and other industry leaders, Jenny established the huge multi-million pound UK Aerospace Research and Technology programme, designated 'Next Generation Composite Wing'.

Jenny works tirelessly as an active supporter of STEM (Science, Technology, Engineering and Mathematics) development in schools. She is keen to encourage diversity in the aviation industry and to dispel engineering stereotypes. In May 2013 she became the first-ever female President of the Royal Aeronautical Society, of which she is a Fellow. She was Chair of its Education and Skills Committee and the RAeS Diversity and Inclusion Strategy Group. She will chair the RAeS medals and Award Committee from 2020. She is a member of the RAeS Nominations Committee and represents the Society on the Tribology Trust Awards Committee.

In 2019 Jenny was awarded a CBE for her services to Aerospace Engineering. She was awarded an honorary Doctorate of Engineering from University of the West of England in July 2013, an honorary Doctorate of Science from Kingston University in 2016 and is a Fellow of the City and Guilds of London Institute (October 2013).
Laura Claydon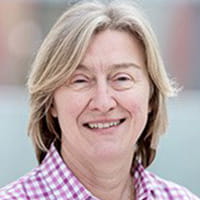 Laura has recently retired from her role as a partner at Burges Salmon LLP, where she spent all of her 30-year career as a lawyer, and where she led a team of competition and regulatory lawyers. She spent four years on the firm's Board where she had oversight of all the People aspects of the business. She was also a trustee of Bristol Charities from 2009-2018, and was also Vice-Chair.

Laura is currently a Committee Member (non-executive director) of Exeter Racecourse (owned by Jockey Club Racecourses).
Carolyn Donoghue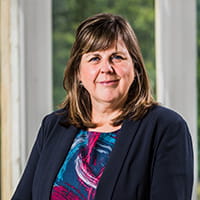 Carolyn is an experienced, highly skilled senior executive and Non-Executive Director with significant experience in the NHS and Higher Education in England and Wales. Originally qualifying as a Registered General Nurse, she later developed a clinical career – including a period of time in Western Australia – before moving into training and senior management. Carolyn held a number of senior roles in the NHS in Bristol before moving into Higher Education in the University of Bristol and latterly Cardiff University as College Registrar.
Carolyn has now developed a portfolio career which includes the role of Magistrate, Chair of the South East Wales Student Mental Health Project, and Chair of the Welsh Wound Innovation Centre. She also holds various voluntary roles in the local community.
Carolyn is a passionate advocate of the benefit of theatre and choirs, having participated in amateur dramatics and local choirs for many years. A more recent passion is Park Run, volunteering and running.
Domini Harewood
With over 25 years international strategic Human Resource expertise at an executive level within start-ups, private and public sector organisations (including the National Health Service and PricewaterhouseCoopers), Domini is a passionate people developer and life-long learner with strong leadership and management acumen.
Domini is both a Chartered Member of the Chartered Institute of Personnel and Development (MCIPD) and a Senior Certified Professional with the Society for Human Resource Management (SHRM-SCP) and additionally certified as a Prince 2 Project Manager, Prosci Change Manager, British Psychometric Society Assessor and an Executive Coach.
Outside of the work environment, Domini is a proud mother of three brilliant young men, and works with the Home for Good charity and with Elim Bath Church. She is also the Vice Chair on the Roundhill Primary School Governing Board. She is passionate about Trinidad and Tobago cuisine, travelling and mentoring young people.
David Lamb (Chair)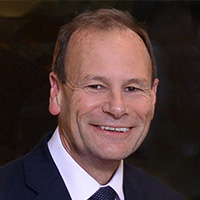 David has over 40 years' experience in the asset management and finance industry. Following ten years working in investment management he joined St. James's Place at its launch in 1992 to help build it from start up to a FTSE100 business managing in excess of £100bn in investments. During his time at SJP, David was responsible for product design, marketing, investments, finance, and systems development. He was appointed to the Board in 2007 as Managing Director with responsibility for Investments and International businesses, before retiring in February 2019. After stepping down from the Board he remained non-executive Chair of the Investment Committee and Asia Investment Committee, up to the end of 2020.
David has significant experience in wealth management, together with investment and portfolio management and was appointed Non-Executive Chair at the asset management firm Polar Capital in April 2020. He is also a Non-Executive Director of The Henderson Smaller Companies Investment Trust plc and currently Chair of the Board of Governors of the University of the West of England, Bristol.
He is a graduate of City, University of London and a Fellow of the Institute and Faculty of Actuaries.
Charitable interests
David was a Trustee of the St. James's Place Charitable Foundation from 2007 to 2019
Ian Mackenzie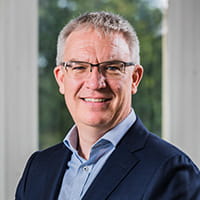 Ian is an actuary with over 25 years of experience in financial services and is currently Chief Operations and Technology Officer of St. James's Place, where he has extensive responsibilities and experience across technology, transformation, financial services operations as well as governance and regulation.

He is a Fellow of the Institute and Faculty of Actuaries as well as being a Fellow of the Royal Society of Arts, of The Institute of Leadership and Management and of BCS, the Chartered Institute of IT.

Ian is a Trustee and Director of The Holiday Homes Trust, a Director of The Scout Association Trust Corporation and a Director of The Monsters Foundation.
Grant Mansfield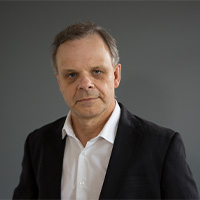 Grant Mansfield is the Chief Executive and Founder of Bristol-based Plimsoll Productions, one of the largest and fastest growing independent TV production companies in the UK.

Before launching the company, in September 2013, he spent three years in LA as CEO of Zodiak USA, leading a large creative team producing shows for a wide variety of US Networks. Previously, as Managing Director of RDF and, before that, Director of Programmes at Granada TV, Mansfield was the creative lead for two of the UK's most successful production companies, producing shows as diverse as "I'm a Celebrity Get Me Out of Here", "Coronation Street", "Cold Feet", "Ladette to Lady" and "Secret Millionaire".

He began his documentary career at the BBC in Bristol where he created and produced some of the Corporation's most popular documentary series, including "Driving School", "Vets in Practice" and "War Walks".

Plimsoll Productions' rapid growth has been recognised with national awards from the Sunday Times and the British Chamber of Commerce. Grant Mansfield was recently voted the Daily Telegraph's SME Business leader of the year and in 2019 led a successful process to sell a substantial minority stake in Plimsoll to private equity Group LDC: the deal valued his company at £86 million.
Tim Simmonds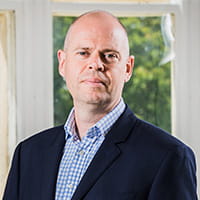 Tim is a Partner at international law firm Osborne Clarke LLP. Tim is based in the firm's Bristol office where he specialises in investment funds, with a particular focus on the real estate sector.
Tim was, until recently, practice group head for the Projects, Real Estate and Finance practice and a member of Osborne Clarke's Executive Board, a post he held for six years. Prior to that he was head of the Financial Services sector.
Tim is a keen (if rather slow) runner and indoor rower and has an interest in all things military, having been a Naval Reservist for 15 years.
Margaret Simmons-Bird MBE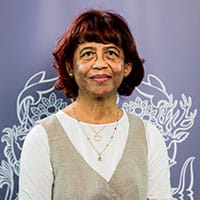 Margaret is a former Director of Education BANES with extensive experience working in local government, schools, and other education settings to improve the education outcomes for children and young people, and has led and managed a diverse range of education support services including school improvement, the Virtual School, Schools Finance and Capital, Admissions and Place Planning. Margaret also has been an accredited Ofsted inspector. She is an experienced governor, trustee, and is the current Chair of the Gatehouse Green Learning Trust. (GGLT). She also co-chairs the Bristol Education Race Equality Steering Group and is Vice Chair of Bristol Mayor's Commission on Race Equality (CoRE).
As an Independent Education Adviser, Margaret works with schools and other education settings on all aspects of school improvement including strengthening leadership, a culture of equality, diversity and inclusion with a specific focus on representation and narrowing the attainment gap for disadvantaged groups. She is passionate about how education can transform lives and be a gateway to greater career opportunities, and about addressing the under representation of black and minority groups.
Dave Tansley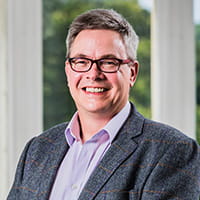 Dave is a Vice Chairman of Deloitte LLP and is an elected member of the Deloitte North and South Europe Board. In this capacity he chairs the UK/Swiss Partnership Council, Co-Chairs the Governance and Compensation Committee, and is a member of the Partner Matter and Fairness Committee, Nominations Committee, Compensation and Partner Units Committee, and Transformation Committee.

Dave leads the Infrastructure, Transport and Regional Growth Industry Sector for Deloitte in the UK.
Dave is a Chartered Engineer and spent his early career as an Engineering Officer in the Royal Air Force. Since joining Deloitte as a consultant in 1994, he has worked across all industry sectors – both in the UK and internationally - using his extensive technology and business transformation experience to drive innovation with purpose. Dave is passionate about developing talent and creating inclusive teams that embrace diversity and value strong ethics and moral courage to deliver impacts that matter.
Outside work Dave is a family man, married to Alison, and being the proud parents of a daughter and two sons. He is an avid motorsport fan (both watching and participating), and also enjoys music festivals and off-grid adventures in his campervan.
Dave is a member of the Institute of Coding Accreditation Panel, and is a Mentor in Residence for the UWE Team Entrepreneur Programme where he has supported a number of student busines founders.
Kalpna Woolf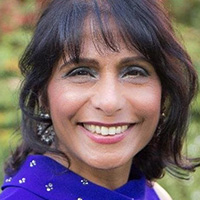 Kalpna has had an award-winning 20-year career in the BBC, where she was Head of Factual TV Production, overseeing a £100m global business including the BBC's world-renowned Natural History Unit. She continues to work with the creative sector in both an advisory and consultancy capacity. Alongside this, she has established an impressive portfolio career underpinned by her business track record and her passion for social justice and equality.
She has been Chair of Trustees for Frank Water, trustee for Knowle West Media Centre and board member and Chair of the Skills Group for the West of England LEP (Local Enterprise Partnership) Board. She is currently on the Board of Bristol and Bath Regional Capital. She is the author of two best-selling books – Spice Diet and Eat Share Love – and in 2015 she founded 91 Ways to Build A Global City, an innovative charity that seeks to bring together Bristol's 91 language communities by sharing their different food cultures. The charity has already won three national awards and is being templated in other UK cities. In 2018, she founded BeOnBoard – an initiative to help businesses to improve diversity on their boards, acting as a one-stop shop for Board consultancy, training needs and recruitment.
Andrea Young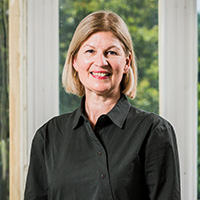 Andrea pursues a portfolio programme of work following 43 years in the NHS, the last 20 of those at CEO level. Her most recent role was Chief Executive of North Bristol NHS Trust, a £700m turnover organisation employing over 10,000 staff. Andrea oversaw the move of two hospitals into a state of the art brand new hospital with 850 single rooms, 30 operating theatres and a 60 bedded intensive care unit. The Trust has been nationally recognised for its approach to staff health and well being, staff engagement, innovation and partnership. She chaired Bristol Health Partners from 2014-2020 which became 1 of 7 centres to achieve academic health status in 2020.
Andrea originally qualified as a nurse and midwife. Following a four-year stint as a mature student, she returned into NHS management and worked across a range of settings including membership of the NHS Management Board.
Andrea is an EMCC qualified coach/mentor with clients from the NHS and public sector and a member of a Bristol/Bath-based critical coaching group. She is also a Non-Executive Director on the Board of Oxford Health NHS FT, a combined specialist mental health and community services Trust covering the population of Oxfordshire, Buckinghamshire, West Berkshire and for specialist care in Bath, Swindon and Wiltshire.
She thrives on the discipline of regular yoga and a more fluid love of cycling, cooking and the arts.
Academic Board nominees (2)
Professor Marc Griffiths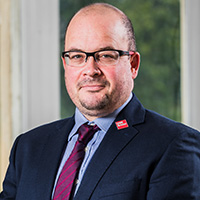 Marc's professional background is in healthcare, having qualified and practiced as a Diagnostic Radiographer and Molecular Imaging specialist in the NHS, commercial and voluntary organisations. He has a Professional Doctorate in Health and Social Care, focusing on the development of the hybrid workforce in the clinical imaging environments and has extensive experience in leadership, management and skills development. Marc completed his MBA in 2020, focusing on social corporations and people development and he has an extensive external presence across various professional and statutory groups. He holds three separate fellowships, as a Principal Fellow of AdvanceHE, Fellow of the Leadership Foundation in Higher Education and a Fellow of the College of Radiographers.
Professor Jim Smith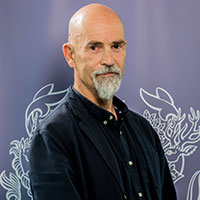 Jim Smith first came to UWE Bristol in 1993 as a student – first on an MSc, then a PhD in Artificial Intelligence (AI). In 1996 he joined the staff, first as a Research Fellow, then Senior Lecturer before progressing to his current post of Professor of Interactive Artificial Intelligence. His research focuses on various aspects of the interplay between people, AI, and privacy, from blue-skies theory through to applied collaborations with industry and government agencies. Alongside this, he has extensive experience of teaching AI to different student groups, of module and programme development, and is a Senior Fellow of the Higher Education Academy. He is passionate about applying advances in technology and AI to improve the student experience, whether through developing innovative forms of assessment or through using practical examples from his collaborations to help students understand and prepare for a world where AI/technology places an increasing role.
His ongoing involvement in undergraduate and postgraduate teaching and a range of management and committee roles during his journey through UWE have given him a wide perspective on both student and staff experience. Outside UWE Bristol, he was a nursery and primary school governor for 12 years and now sits on the board of Midsomer Norton Schools Partnership. Taken together, this has given him an almost cradle-to-grave view of how people progress through education.
Student nominee (1)
Rania Regaieg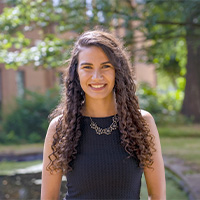 Rania is the current President, Director and Chair of The Board of Trustees of The Students' Union at UWE Bristol. She is also the former Vice President of Community and Welfare at The Students' Union at UWE Bristol.
Along with the President of Bath Spa Students' Union, Rania co-founded and is also co-Chair of the Southwest Sabbatical Officers Network (SSON) in 2022, bringing together elected student leaders from several Students' Unions to amplify the student voice in the Southwest Region and even nationally. She is also an active Board member of the One City Living Rent Commission, which was established by Bristol City Council and the City Office to explore ways of making Bristol an affordable living rent city and empower tenants' rights in the Private Rented Sector.
Prior to this, Rania served as the Student Representative for her course for two consecutive years before being elected as the Diversity and Inclusivity Department Representative for the Engineering, Design and Mathematics Department in the Faculty of Environment and Technology (FET). She was also a Student Ambassador and did outreach work in schools and colleges across the Southwest region, as a UWE BoxED Ambassador, encouraging and inspiring the younger generation, particularly females, to pursue careers in Science, Technology, Engineering and Mathematics (STEM).
Rania initially joined UWE Bristol to study Aerospace Engineering. Throughout her studies, she was a member of many societies and even founded her own society, UWE Speak Up Society, during the third year of her course to provide a safe and inclusive space for students from diverse backgrounds to come together and empower others to stand up and speak up against racism, sexual violence and all other forms of discrimination such as religious beliefs, sexual orientation, mental health conditions, neurodiversity and disabilities. UWE Speak Up Society was nominated and shortlisted for its first-ever award at The Students' Union at UWE Student Experience Awards 2021, the Contributions to Equality Award.
Sports and exercise play a huge role in Rania's life outside of work. She plays Kickboxing and Muay Thai, Rugby Union with UWE Women's Rugby and recently took up running outdoors again. She also enjoys experimenting in the kitchen and creating new nutritious and homemade recipes to fuel her body and mind. Rania's deep appreciation for cultural diversity has led her to learn 4 languages and is on the look out for learning a fifth one. Overall, she is committed to making the world a better place through championing Equality, Diversity and Inclusivity, good health and mental wellbeing and Environmental Sustainability. Rania is also a MHFA England qualified Mental Health First Aider and continuously expands her knowledge on matters of the mind.
Charitable interests
Rania is a Trustee and Chair of The Board of Trustees of The Students' Union at UWE Bristol.
Co-opted members (1)
Professor Dame Julie Lydon DBE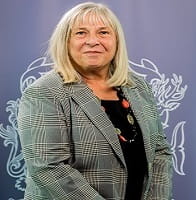 Previously Vice Chancellor of the University of South Wales (2010-2021), since her retirement she has focussed her non executive roles to support education and charities. Her current board memberships include Board of Trustees Nelson Trust, Solent University Southampton and the University of the West of England. She is also an associate of Advanced HE with a particular interest in the development of leadership for women and good governance practices. She was awarded a DBE for services to higher education in the 2022 New Years Honours awards.
Julie became Vice-Chancellor of the University of South Wales on 11 April 2013, having previously held the role of Vice-Chancellor of the University of Glamorgan from April 2010. Following completion of an honours degree in Economics, she worked for the Tube Investments group for ten years in a variety of management roles. She has a strong reputation of academic leadership, including merger which resulted in the formation of the University of South Wales, curriculum design, widening access, innovation, partnerships and quality.
Her research interests and publications are in the fields of organisational change and collaboration within Higher Education. Her governance experience includes Chair of Universities Wales, and board member of Universities UK, University Alliance (Deputy Chair 2017-2021), Universities and Colleges Employer Association (Deputy Chair 2012-2020), Higher Education Statistics Agency (2012-2020),National Council for Universities and Businesses (2014-2021), CBI Wales (2011-2021) and Newport Economic Network.
Associate Board Member (1)
Priya Kaur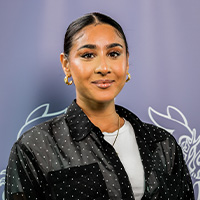 Priya is a Management Consultant working in both public and private sectors on business transformation projects, with a particular interest in technology initiatives. Also, she has been a keen advocate for improving social mobility, and has demonstrated this throughout her career. For example, as Student Ambassador at University College London (UCL) Priya spoke to state school students in hopes of improving diversity within Russell Group Universities. Additionally, Priya was Co-Chair of the Cultural Diversity Employee Network Group alongside her Project Management role at Hargreaves Lansdown, where she also worked to help improve inclusion and diversity.
Overall, Priya is a strong promoter of continuous improvement in both her professional and personal life. Outside of work, she exhibits this through her passion for weightlifting.
Co-opted Committee members (1)
Jamie Paddon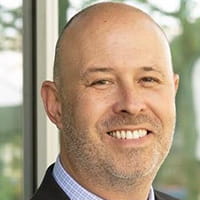 Jamie has over 30 years' experience in internal audit, risk management and compliance within both the public and private sectors. This includes 12 years in accountancy practice where he led engagements with the majority of higher and further education institutions in the south west, including UWE Bristol. As a former student, and proud Bristolian, Jamie has a real passion for UWE Bristol and for the HE Sector in general.

In December 2019, Jamie left his role with the global professional services firm, Vistra, where he led the audit assurance and risk management functions, to form Bristol Risk Solutions, providing business continuity, cybersecurity, governance, business transformation and assurance services.

Jamie is Treasurer of Christ Church Downend, where he is also a Sunday School Teacher, and an ardent fundraiser for Haven Home Orphanage in Visakhapatnam in south-east India, which he has visited a number of times.
Vice-Chancellor, ex officio
Professor Steve West CBE, DL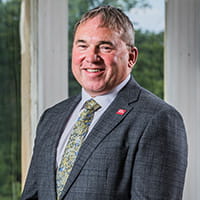 Steve has been the Vice-Chancellor, President and Chief Executive Officer of UWE Bristol since 2008. The Vice-Chancellor is the academic leader and chief executive, responsible for the strategic oversight, financial sustainability and academic direction of the University. More information can be found on the Vice-Chancellor's profile.
The Board of Governors delegates responsibility to a number of sub-committees and groups.
Contact the Governors
If you wish to contact the Governors, in the first instance please email Chris Gledhill at Chris.Gledhill@uwe.ac.uk in the Governance team within the Vice-Chancellor's office.
Where links exist and it is appropriate that written communication is sent directly to a Governor, a copy should be also sent to the Governance Team.