International Talent Internship
The 2022–23 term time and part time scheme is open to all eligible international students currently residing in the UK.
2022–23 International Talent Internship Scheme
Payment and working hours for international remote internships:
Five-week model – 74 hours fixed term
International interns are able to work for their intern employer for a maximum of 15 hours per week over a five-week basis.
The international intern employer is responsible for paying the intern directly using the PAYE system. The payment for this fixed term internship is £806.60.
This scheme is open from Tuesday 11 October 2022.
The latest date to register a 5-week internship is Friday 7 July 2023.
The latest date to commence a 5-week internship is Tuesday 1 August 2023.
The scheme closes on Tuesday 5 September 2023.
Ten-week model – 74 hours fixed term
International interns are able to work for their intern employer for a maximum of 7.5 hours per week over a ten-week basis.
The international intern employer is responsible for paying the intern directly using the PAYE system. The payment for this fixed term internship is £806.60.
This scheme launches on Tuesday 11 October 2022.
The latest date to register a 10-week internship is Monday 26 June 2023.
The latest date to commence a 10-week internship is Monday 3 July 2023.
The scheme closes on Tuesday 5 September 2023.
You can find your own internship with a range of businesses in the UK. This is a great opportunity to make yourself and your skills known to a range of companies and the International Talent team will also list internship opportunities on Infohub (login required) that you can apply for.
If you take part in this scheme, you are responsible for ensuring that it will not be in breach of any conditions attached to your visa.
Global Leaders Experience
Engage with visionary global leaders and develop key leadership skills at the in-person 2023 UWE Global Leadership experience. More information on how to take part will be coming soon. Until then, find out more about the latest online global leadership activities with Common Purpose.
Online global experiences
About the internship
The International Talent Internship Scheme provides you with the opportunity to achieve paid short-term work experience in the UK. International students can build their skills and experience in a professional work environment.
Benefits of doing an internship
valuable, high-quality work experience
insight, knowledge and the opportunity to develop skills
an enhanced CV
a competitive advantage in the job market
a way to build up a network of useful contacts
increased confidence
an opportunity to apply knowledge gained during your studies
the chance to broaden your career options by getting experience in a sector that isn't directly related to your degree
Plus if you organise your own internship:
It shows that you have high levels of personal initiative.
You can explore opportunities that we may not have offered.
You won't have a competitive interview.
You'll be able to discuss your internship needs with your company.
What sort of employers can I intern with?
The organisation can be any size or type and from any sector, including public sector organisations, small and medium sized businesses, start-up companies and large employers.
What sort of work will I be doing?
Your internship will give you an opportunity to build and demonstrate skills, knowledge and confidence in a professional area of work. This does not need to be directly related to your degree subject. Examples of the kinds of work you could be doing include:
assistance with researching home country markets
liaising with key suppliers, clients and customers in a specific overseas market
developing international contacts
providing cultural advice
customer service and administration for international customers
supporting marketing and social media campaigns
translation and interpreting services.
Eligibility
All UWE Bristol international undergraduate and postgraduate students able to confirm they have the required UK right to work permissions, and who are currently residing in the UK are able to participate in the international talent remote internship scheme.
As an international student, it's your responsibility to ensure that you comply with the conditions of your visa at all times, including any restrictions on working in the UK. If you're unsure of your work permissions please speak to an Immigration Adviser at UWE Bristol.
I'm not eligible for the scheme. Where can I find other internship opportunities?
We list other opportunities within InfoHub (login required). Simply use the 'Search Vacancies' toolbar at the top of the page. If you're searching specifically for internships, look for fixed-term or temporary opportunities.
The Careers Toolkit is also available to help you with finding jobs.
Heloise and Tomoko's internship experience
International students Heloise Phillips-Vabre, MA Animation, and Tomoko Nishida, BA (Hons) Illustration, talk to us about their paid summer internships. Tomoko was a Creative Marketing Intern at LinkeLites Ltd/Ying Adviser and Heloise was a Videographer Intern at TurtleTots.
Finding an internship
Employer advertised international talent internships
As employers advertise for international talent internships, these will be advertised on InfoHub (login required). You can look for these by using the term 'international talent internship' in the search box.
If you have registered for the international talent programme you will also receive alerts about these opportunities.
Arranging your own international talent internship
You can also find your own international internship by approaching UK-registered companies speculatively with your CV and covering letter. The company should then contact internationaltalent@uwe.ac.uk to formalise the arrangement.
By using our international talent scheme to arrange your own internship you demonstrate personal initiative, and this will directly enhance your personal career development, career readiness and level of professional and personal confidence. You can also ensure that the internship matches your own personal and professional interests. You can actively demonstrate the value you can offer to UK companies both commercial and in the third sector.
All UK registered companies are eligible (commercial companies and third sector organisations). Your internship should be project-based and add value to your CV. The internship should give you a meaningful opportunity to build skills, knowledge and confidence in a professional area of work.
Speculative applications
Further information about making speculative applications is on InfoHub (login required).
We have prepared a statement that you may use in your speculative application:
"My university, the University of the West of England (UWE Bristol), is currently running a '2022 international talent part time internship scheme', which will be open until September 5 2022. UWE Bristol offer a £732.60 retroactive salary subsidy to companies/organisations who employ an overseas student part time for a five or ten week period during the year. Companies must be registered in the UK and be able to pay the intern directly via PAYE. Further details about the scheme are available on the international talent web pages. If you would like further information, please contact the International Talent Team directly on internationaltalent@uwe.ac.uk."
Choosing an employer
Don't restrict your thinking to jobs directly related to your degree subject or you'll miss out on some amazing opportunities. Your degree discipline alone doesn't determine your options. Researching companies will give you a good idea of the greater relevance of the experience you could gain of the company and the universal skills this will give you as a result.
Don't make assumptions – if a job sounds interesting, see if you can demonstrate you have the skills and attributes the employer's looking for. You will have developed transferable skills during your course such as communication, working to deadlines and research skills. For many of our internships, enthusiasm, motivation and a desire to try out a new area of work to broaden your prospects will go a long way to getting you noticed.
Your contract
We'll provide the employer with an agreement that needs to be signed electronically by all three parties (the Employer, the Student Intern, and UWE Bristol).
You'll need to confirm the required details and your eligibility to work.
We recommend that your internship employer provides you with a separate agreement to cover any company policies not included in the UWE Bristol internship agreement. Working hours and/ or sickness absence must be arranged as per the organisation's policies and procedures. We also recommend keeping a shared online record of the hours worked during the internship.
You will not be employed by the university. Your employer will recruit you on the same basis as they would any other member of staff. You'll be paid directly by your employer (through PAYE) on either a weekly or monthly basis.
During your induction
Inductions
When you start your internship, you'll be given a short induction by your internship employer covering:
general information about the company
who you'll be reporting to and how (calls, video meetings etc.)
what's expected of you in terms of project aims
how the project is structured
the team or individuals you'll be working with
how to report absence and other important information.
Advice about remote internships
To find out what to expect, should you choose a remote internship experience, have a look at these online resources.
"Although I didn't have formal training or mentoring, my employers gave me all the support I needed for the job!"
Student Faculty of Arts, Creative Industries and Education (ACE)
"I am being provided with all necessary details at the beginning of each project, so I can have a clear understanding about the task I am assigned with. Any queries regarding any of the details are being answered promptly and further explanations are provided when necessary. Overall, I am gaining knowledge in the subject area while improving software skills."
Student Faculty of Environment and Technology (FET)
"The UWE Bristol International Talent internship with Yuyo Drinks has allowed me to apply theoretical knowledge from university studies, whilst providing insight into the world of international marketing and export processes."
Student Faculty of Business and Law (FBL)
"Overall I think this was a great time working in a new to me developing field of engineering as well as a great opportunity to meet new people and widen my expertise. With that being said, I definitely do recommend students interested to improve their skills to undertake the UWE Bristol internship scheme!"
Student Faculty of Environment and Technology (FET)
You may also be interested in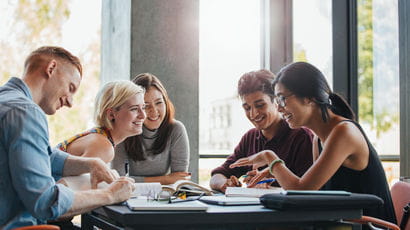 There are many opportunities to gain career experience while studying at UWE Bristol, and we will support you in your search for work in the UK or abroad after you graduate.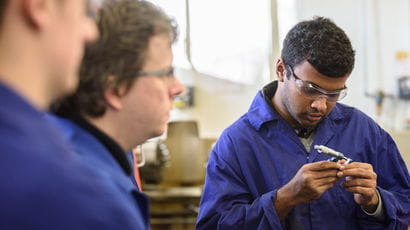 Lasting anything from a few days to a whole year, you'll get first-hand experience in your chosen industry by doing a placement.