The Forum
The Forum is a learning zone on Frenchay Campus that is open to all students.
Location
Level 2, B Block, Frenchay Campus
Find The Forum on the B Block corridor, just past The Grill.
Main features
all-in-one PCs
four height-adjustable desks (sit to stand)
power and wifi for laptop use
flexible space for group study and presentations
think-tank area with soft seating.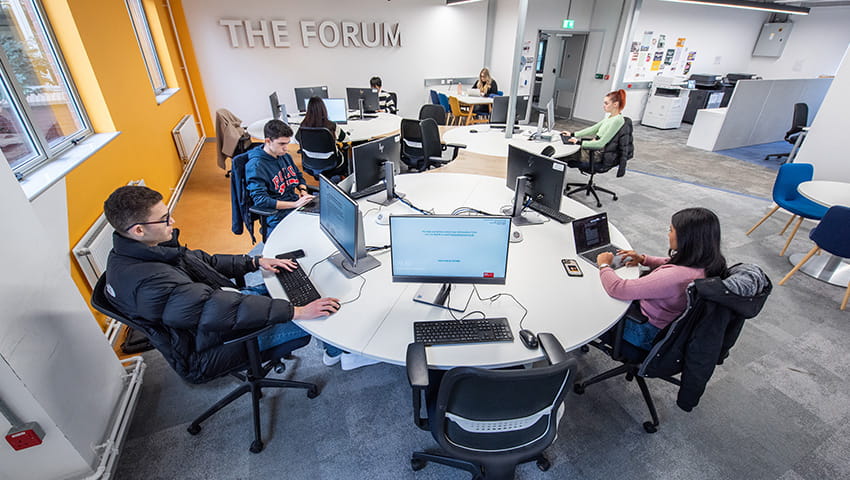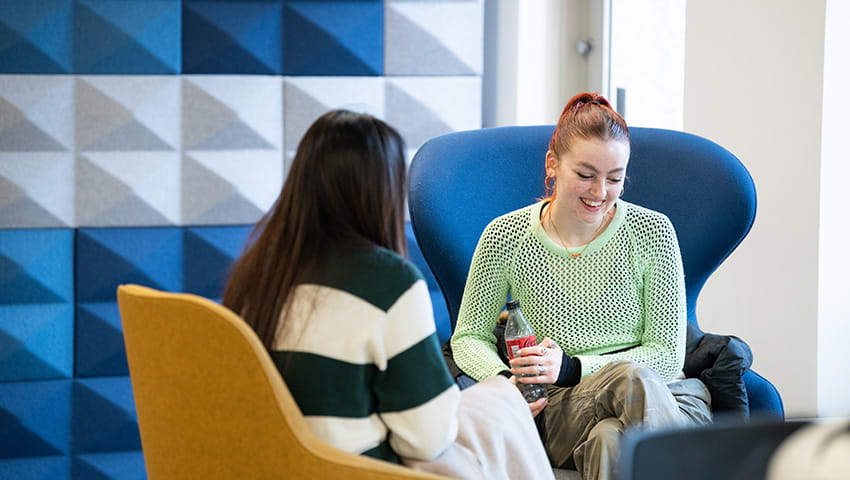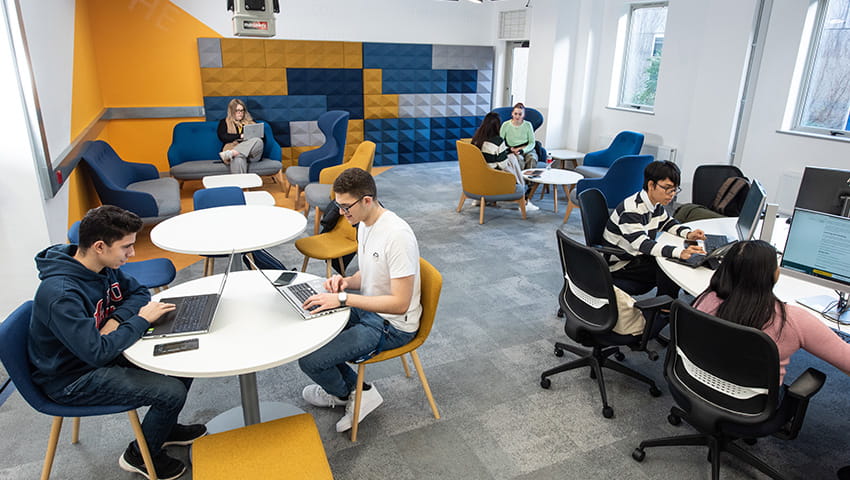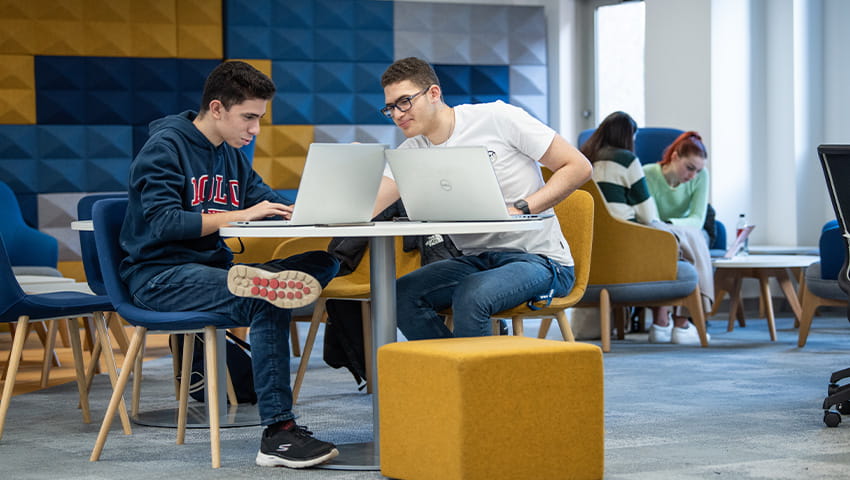 Looking for specific software?
Find specific software build locations on campus.
Browse software a-z