Applying for ethical approval
The University's ethics application process for students and staff, approval pathways, and forms.
UWE Bristol Handbook of Research Ethics
UWE Bristol Handbook of Research Ethics (PDF)
These procedures apply to all staff (including Emeritus or visiting researchers) and students conducting or contributing to research which take place within the University or on projects managed by the University. They also apply to individuals who are not members of the University but who are engaged in such research activities involving University premises, facilities, students, or staff. UWE Bristol staff collaborating with, or on secondment to, other institutions should have a favourable ethical opinion from UWE Bristol or another appropriately constituted Research Ethics Committee (REC) (which would need to be ratified by UWE Bristol).
To apply for ethical approval, you should follow the appropriate routes indicated under the headings below:
Staff and postgraduate research (PGR) students
Undergraduate and postgraduate taught (PGT)/Masters students
All research which involves animals of any species (including animal by-products) must have approval by the Animal Welfare and Ethics Sub-Committee (AWESC).
Undergraduate and postgraduate taught (PGT)/Masters students
The Student Ethical Review record (requires staff login) has been designed to assist supervisors to review the ethics of undergraduate and postgraduate taught student research projects and assess if they are low or high risk. It also enables the University to have an auditable record of supervisor assessments, which meets our need for quality assurance. As such, it is a University requirement for all supervisors of undergraduate or postgraduate taught student research to complete a record for each student they supervise.
If a student application is found to be high risk having completed the Record, please submit a full ethics application to researchethics@uwe.ac.uk.
For further information, please go to the How to apply section.
Please follow the appropriate route indicated on the diagram below.
How to apply for ethical approval (UG and PGT/Masters students) (PDF)
Applying for AWESC approval
Applications for student research projects (at all levels) must be approved by AWESC. Supervisors will need to apply for approval for all undergraduate and postgraduate taught student projects that they are supervising. Postgraduate research students are expected to apply for approval, but this will need to be done with the approval of their Director of Studies (further details are given in the research application form).
If your proposal is a research project and involves human participants as research subjects and animals/ABPs, then you will need to complete the appropriate sections of the research application form to allow ethical scrutiny of your research in respect of use of animals/ABPs; and the UWE Bristol research ethics application form to allow ethical scrutiny of your research in respect of the human participant research subjects.
If you are unsure which form to complete or would like any further guidance, then please contact the AWESC Officer (researchgovernance@uwe.ac.uk).
The ethics application process
How to apply
FET/ACE
FET/ACE ethics online form (access permission needed)
The online ethics form is available to staff and doctoral students in the Faculty of Environment and Technology and, from February 2023, this will now include the School of Engineering; School of Computing and Creative Technologies; and School of Art, Design, Culture and Media to align with the new College of Arts, Technology and Environment (CATE).
Postgraduate research (PGR) students who do not have a UWE Bristol staff email account will need to request access to the system by contacting the Research Ethics Admin Team (researchethics@uwe.ac.uk).
FBL, HAS and Professional Services
All staff and doctoral students in the Faculty of Business and Law (FBL); the Faculty of Health and Applied Sciences (HAS); and Professional Services, should continue to use the current process linked below.
Supervisors will need to complete application for taught programme students.
All undergraduate and postgraduate taught students whose research has been assessed as high risk by their Supervisor should also use the process and download and complete the ethics application form (DOCX), in conjunction with their supervisor and on completion send to researchethics@uwe.ac.uk.
Please note: All Faculty Research Ethics Committees will continue to meet and remain monitor their ethics applications separately until such time as the new ethics committee structure is finalised. This will enable all our systems, processes, communications, and ways of working to be aligned by the 2023-24 academic year.
What documentation do you need to provide?
You are required to provide the following details:
Research proposal or project design
Participant information sheet and consent form
All staff and students must provide a UWE Bristol privacy notice
Undergraduate and M-level students should follow the Policies, procedures and guidance
Questionnaire/survey
External ethics approval and any supporting documentation (if appropriate)
When do you need to apply?
You must allow six weeks for your application to be processed. Please note, over the summer and the Christmas and Easter vacations, your application may take up to eight weeks when scrutineers are not available to review applications.
How will your application be reviewed?
Applications are logged by the Research Ethics Administrative team, and sent out to members of the Ethics Committees for scrutiny. Scrutineers use a checklist, Scrutineer's Review Form (PDF), to ensure that applicants have addressed the necessary points in their applications. Comments are collated and then passed to the Ethics Committee Chairs to make a decision on approval. Often further work or clarification is needed before full approval can be given (make sure you factor this into your timetable).
You cannot start collecting data until you have full ethical approval for that activity.
Potential outcomes of an ethics application are:
full approval
approval with conditions
revise and resubmit
not approved.
You will be given feedback to help you to make your application better. It is very unusual for an application to be 'not approved'.
Once you have ethical approval:
make sure that what you do is only what you have been given approval to do
if you haven't got consent from your participants to share your data or use in ways not specified in your consent form, you can't do it!
The NHS and other research ethics committees
If your research project involves NHS patients, service users, organs, tissue, data or other bodily material, or is to be conducted on NHS property, please refer to our Health and Social Care research page.
If you have ethical approval from another external research ethics committee, for example from another Higher Education Institution, you will need to email this to your FREC or to RESC for ratification at researchethics@uwe.ac.uk.
Amendments
If things change, you need to let the Committee know, and may need to apply for further approval, for example changes to participant groups, protocols, or extensions. You can do this by completing an amendment form (DOC). This can generally be processed quite quickly.
Urgent approval in exceptional circumstances
If you need an urgent decision on your application, a special request for exceptional approval can be made by contacting the Research Ethics Administrative team at researchethics@uwe.ac.uk, tel: +44 (0)117 32 81167. This option is only available to staff and not to undergraduate, postgraduate taught or postgraduate research students, and cannot be used to support a retrospective ethical approval.
If a project has multiple methods of data collection that do not require fast approval, then the researcher should request urgent processing only for the relevant part.
The researcher must accept that there are no guarantees that an urgent decision can be made by their deadline. It is dependent on the capacity of others.
If the application is of poor quality, then it will cease to be treated as urgent.
The RESC/FREC reserves the right to delay processing urgent applications if the necessary administrative and scrutiny resources are not available to reach a decision with the urgency requested.
You may also be interested in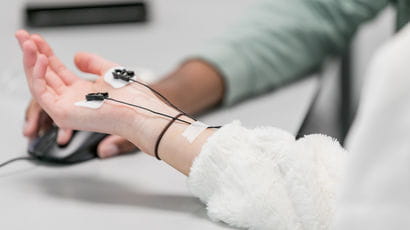 Why ethical approval must be obtained for all research involving human participants and/or human tissue.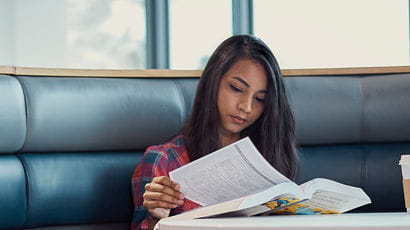 Policies, procedures and guidance for research ethical approval, including research with human tissue.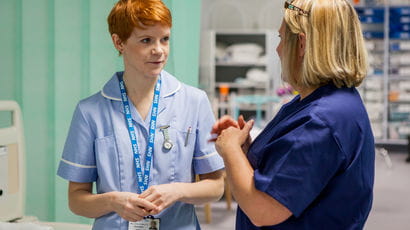 Applications for approval by the Health Research Authority - projects conducted in the NHS, HMPPS and Social Care research.