Financial Crime and Cyber Crime Research Network
Details about the Financial Crime and Cyber Crime Research Network at UWE Bristol
Members
Dr Mary Young, Senior Lecturer, UWE Bristol

Mary is a recognised subject expert in financial crime in offshore financial centres and transnational organised crime. She is a subject expert for the Global Initiative Against Transnational Organised Crime, and a contributing intelligence analyst with Open Briefing. She has been researching the complex relationship between financial secrecy, criminal proceeds and offshore financial centres since 2003, when she undertook the LLM International Business Law at Aberystwyth University – she later focused on the subject for her PhD (Aberystwyth University, 2011).
Mary's main research interests surround the concept of confiscation law and its interaction with financial secrecy laws. She is also interested in transnational crime at the wider level, particularly drug trafficking and its interaction with drug trafficking. In October 2012, Mary gave a training workshop on offshore financial centres and money laundering for members of the Abu Dhabi Police force, held at the (former) Serious Organised Crime Agency (SOCA) headquarters. In 2013, Mary was interviewed on the subjects of money laundering and offshore banking for international publications including the LA Times. She was interviewed in 2014 by the Eastern Europe desk of Deutsche Welle (the German news broadcaster), the Financial Times, and was invited to speak by Dods Parliamentary Communications.

With recent and forthcoming projects, she has concentrated on empirical research to uncover the truths behind wildlife trafficking and money laundering in Vietnam. Mary was a Visiting Research Fellow of the Lauterpacht Centre for International Law, Cambridge University (2015 and 2017).

Samantha Bourton, Lecturer in Law, UWE Bristol

Sam has been an Assistant Support Lecturer in the College of Business and Law at UWE Bristol since November 2014. Her research interests focus on tax evasion, money laundering and fraud. She has published on the areas of money laundering and tax evasion, including the implications of the Fourth European Money Laundering Directive and the response by the UK authorities to the recent HSBC bank tax evasion scandal. Sam is currently working on a book chapter evaluating the responses in the UK and USA to mortgage fraud since the financial crisis of 2007 to 2008.
Henry Hillman, Lecturer in Law, UWE Bristol

Henry is the co-module lead for Financial Crime and Regulation, lecturing on banking regulation, the financial crisis and financial crime. At postgraduate level, he teaches on the International Banking and Finance LLM, and contributes to the International Financial Crime module. Henry has produced high quality research and has co-authored a monograph, written several articles, presented conference papers and contributed towards an edited collection for Routledge. In February 2020, Henry successfully defended his thesis on virtual currencies and the money laundering risks they pose.
Dr Phil Legg, Associate Professor in Cyber Security, UWE Bristol
Phil is an Associate Professor in Cyber Security and Programme Leader for MSc Cyber Security at UWE Bristol. His research interests address the intersections of cyber security, machine learning, visual analytics, and human-computer interaction. He has led externally-funded research projects and works closely with industry partners on PhD research studentships in the areas of cyber, defence and national security, and on industrial consultancy projects.
Phil is the Programme Leader for MSc Cyber Security course at UWE Bristol, which has been provisionally certified by the NCSC. He teaches Information Risk Management on MSc Cyber Security, and Security Data Analytics and Visualisation on BSc Cyber Security and Digital Forensics. Phil supervises PhD students as well as a number of undergraduate and postgraduate dissertations each year.
He is also co-founder of the Colloquium for Information Systems Security Education UK (CISSEUK), supported by the NCSC, which aims to promote sharing and collaboration to improve cyber security education across the UK.
Ian Johnson, Associate Head of Department of Information Science, UWE Bristol
Ian is currently Associate Head of Department/Cluster Leader for Cyber Security and Business Computing) in the College of Arts, Technology and Environment at UWE Bristol, where he is responsible for managing roughly a third of the department's staff. Prior to this, he was Programme Leader for the BSc Forensic Computing and Security programme (now renamed Cyber Security and Digital Forensics). He is a highly experienced teacher and academic with a history of programme and module design. He has designed and led modules for nearly 30 years in a number of programmes from the MSc Parallel Computer Systems (1989) through the MSc Systems Administration and Security, to the current undergraduate Forensic Computing and Security programme, for which he led the redesign in 2016.
Ian's main interests are networks and network security, operating systems and embedded systems. He also has interests covering a wide gamut of cyber security issues, from embedded systems security, through network forensics to the traceability of digital currency transactions.
Diana Johnson, Programme Leader LLB
Diana is a programme leader on the LLB and is a solicitor with several years of practice experience. Before working at UWE Bristol, Diana worked in the European Commission's Directorate for Competition, then in an international law firm in Brussels and law firms in Bristol. Her research interests focus on the role competition law plays in the enforcement and regulation of financial crime, specifically that of benchmark rate manipulation. Diana has written several articles and a book chapter for an edited collection by Routledge. Diana is undertaking a PhD in financial crime and competition law.
Dr Ester Herlin-Karnell, Associate Professor of EU Constitutional Law and Justice, VU University of Amsterdam
Ester is a Professor of EU Constitutional Law and Justice and the Co-Director of the VU Centre for European Legal Studies. Her publications include a monograph on the constitutional dimension of European criminal law (Hart publishing, 2012) and numerous articles on the EU security regulation, EU criminal law, constitutional aspects of EU law and on regulatory market-based challenges in the EU's fight against financial crimes and terrorism. She is also the co-author (with Nicholas Ryder) of Market manipulation and the financial crisis: Regulatory challenges and responses in United States of America, the European Union and the United Kingdom, (forthcoming Hart Publishing 2018), as well as the co-editor (with M Fletcher and C Matera) of The European Union as an Area of 
Freedom, Security and Justice.
Dr Umut Turksen, Professor in Law, Coventry University
Umut has 15 years of international experience in designing, managing and delivering legal education, research and high impact consultancy projects in prestigious organisation. Umut is the Head of Commercial Law Research Unit. He is a business facing academic who is currently researching the risks, challenges and opportunities that the digital assets and property pose for society. He has published extensively in the area of financial crime and brings a wide range of expertise and experience in areas including international trade and economic law, energy law, counter-terrorism law, financial crime and banking regulations, commercial law and European Union law.
Saamir Nizam, Solicitor at DWF, Editor-in-Chief, Scottish Parliamentary Review and The British Journal of White Collar Crime
Saamir is chief editor of The British Journal of White Collar Crime and the Scottish Parliamentary Review. Saamir has over 25 years of experience in researching and drafting legislation, committee reports, and investigative materials relating to financial and budgetary matters. In the past, Saamir participated in the BCCI investigation (and legislative/regulatory responses), the savings and loan crisis (and resulting legislation), financial failures by municipalities and public bodies, and more recently, the mortgage loan crises. His legal practice will entail EU/UK/US competition/antitrust law, cartel offences, corporate investigations, and white collar criminal defence. Saamir holds a BA (George Washington), LLB (Edinburgh Napier), MSc and Dip LP (Edinburgh) degrees and is currently a visiting scholar and tutor at the University of St Andrews.
Andrew Baker, Senior Lecture, Liverpool John Moores University
Andrew is a senior lecturer at Liverpool John Moores University. His research interests are in the regulation of banks and financial crime. A specific focus of his interests is in the links between regulation and market abuse, and whether an alternative to the current regulatory reforms could be found in an enhanced sanctions-based regime. Other research interests include the confiscation of criminally obtained assets and the difficulties posed by law enforcement in denying criminal enterprises the fruits of the illegal activities.

Andrew is a doctoral candidate at UWE Bristol researching the current developments in regulatory reform, with a focus on the complexity of regulatory regimes and what alternative mechanisms are available. Andrew has written articles on corporate social responsibility in banks and on the UK market abuse regime. He is course leader for Bank and Financial Services Regulation and Law Relating to Financial Crime on the LLB and LJMU and course leader for Financial Crime on the LLM.
Paul Keenan, Keenan Regulatory Consulting Limited
A senior financial markets professional with extensive and diverse knowledge, skills and experience gained in both on-shore and off-shore investment environments at board and CEO level. Paul has in-depth knowledge of the complex products, the required systems and controls, and regulatory supervision and enforcement in those investment environments that he built on a career in inter-governmental projects and financing, investment banking, regulation and education over 40 years. He also has broad experience of working at committee level with the finance industry's Trade Associations.
The breadth and depth of this combination of professional experiences has uniquely qualified Paul to contribute at a high level to all aspects of the regulatory risk management function. He has a good reputation for the ability to communicate complex ideas to non-expert groups, and for training and coaching others in the intricacies and requirements of compliance policy, from the trading floor up to Board level. He is a highly regarded speaker on regulatory risk and financial crime (AML) issues at Chartered Institute for Securities & InvestmentChartered Institute for Securities & Investment(CISI), Complinet and academic seminars.
Professor Jackie Harvey, Professor of Financial Management, Newcastle Business School, Northumbria University
Jackie Harvey is Professor of Financial Management and Director of Business Research at Newcastle Business School. Her research is focused in the area of criminal financial management, in particular money laundering. Early outputs considered costs and benefits of regulatory compliance before moving on to evaluate the effectiveness of the Anti-Money Laundering Framework. Jackie has been invited to speak at a number of very high profile academic and practitioner conferences in both the UK and Europe. She is on the Editorial Board for the European Cross-Border Crime Colloquium that brings together researchers from across Europe. Her main teaching interests focus on risk and investment management together with financial market regulation. Prior to becoming an academic, Jackie, whose PhD is in Taxation Policy, spent 10 years working for a major merchant bank, followed by a three year posting as fiscal policy adviser (under the auspices of the British Government) to the Ministry of Finance in Belize.
Dr Colin King, Reader in Law, The Institute of Advanced Legal Studies
Colin King has joined the Institute as Reader in Law from 1 October 2019. Colin previously worked at the School of Law, University of Sussex, where he co-founded the Sussex Crime Research Centre. Prior to joining Sussex in 2015, Dr King taught at the Universities of Manchester and Leeds. He received his LLB in Law and European Studies, as well as his PhD, from the University of Limerick. Colin has recently published two books, The Handbook of Criminal and Terrorism Financing Law (2018) and Negotiated Justice and Corporate Crime: The Legitimacy of Civil Recovery and Deferred Prosecution Agreements (2018). In March 2016, Colin gave oral evidence at the Home Affairs Select Committee Inquiry into the Proceeds of Crime Act. He is a member of the AHRC Peer Review College (2015-), on the editorial board of Lloyds Law Reports: Financial Crime (2015-), and an Academic Fellow at the Honourable Society of the Inner Temple (2014-). His teaching is in the areas of Criminal Law; Criminal Evidence; Transnational Offending; Financial Crime; and Banking Law. His research focuses on civil recovery (NCB forfeiture), particularly in Ireland, the UK, the EU, and with reference to the ECHR. Colin is co-editor of Dirty Assets: Emerging Issues in the Regulation of Criminal and Terrorist Assets (King and Walker, Ashgate, 2014).
Dr Alison Lui, Reader in Corporate and Financial Law at Liverpool John Moores University (LJMU)
Alison is a Reader in Corporate and Financial Law. She is the Associate Dean (Global Engagement) for the Faculty of Business and Law at LJMU. Alison obtained her LLB (European Legal Studies) from the University of Bristol. She spent a year in Germany as part of her undergraduate degree. She then studied a LLM (Corporate and Commercial Law) at the London School of Economics. She obtained her PhD from the University of Liverpool. She qualified as a Solicitor and practised commercial law before joining LJMU. She is a joint module leader for Bank and Financial Services Regulation on the LL.B programme. Alison's research interests are predominantly in financial regulation and corporate governance. She has published articles and book chapters. Her monograph Financial stability and prudential regulation: A comparison between the regulators and central banks of the United Kingdom, the United States, Canada, Australia and Germany was published in 2016 with Routledge. She has also appeared in radio programmes. Alison has won a number of awards to date. In 2010, she was runner-up in the British Federation of Women Graduates Travel Bursary Competition. In 2011, she was awarded a Winston Churchill Fellowship. A year later, she was a joint winner of a Higher Education Authority grant for employability and social media. In 2013, she was awarded an LJMU Early Career Researcher Fellowship. Alison won a Max Planck Society Scholarship in 2015, which enabled her to spend three months at the Max Planck Institute of Comparative and International Private Law, Hamburg to conduct research into financial regulation. Alison is an Academic Fellow of the Honorary Society of the Inner Temple. She is a reviewer of the Journal of Financial Regulation and Compliance.
Dr Steven Cairns, Lecturer in Banking and Corporate Law, University of Leeds
Steven is a specialist in the role of corporate governance in preventing financial crime within multinational financial groups. His doctoral thesis, entitled Changing the Culture of Financial Regulation: A Corporate Governance Approach, analysed the roles and responsibilities of the director (both executive and non-executive) within large corporate groups. His research used the global financial crisis as a lens for wider critique. Dr Cairns' subsequent research has focused on the liability of directors for decision making within the corporate structure. His wider research interests focus on the roles and responsibilities of formal regulators and the board of directors. He currently delivers lectures on banking regulation and financial crime to both undergraduate and postgraduate students.
Dr Lorenzo Pasculli, Associate Head of School at Coventry University
Lorenzo is Assistant Professor of Law at Coventry Law School and Associate of the Centre for Financial and Corporate Integrity at Coventry University. He is the founding Director of the Global Integrity Research Network and Sessional Lecturer in Conflict, Crime and Justice and Law and Professional Ethics for Science and Technology at Imperial College London. Prior to my appointment in Coventry, he was Senior Lecturer in Law at Kingston University London. He has been a visiting researcher at many institutions in the UK and overseas, including Oxford University, Queen's University Belfast, Columbia University, Fordham University, University of Adelaide, Florida International University and Bahcesehir Universitesi Istanbul. Lorenzo's main research interest concern on the prevention of global crimes, such as transnational corruption, corporate crimes, organised crime and terrorism. His first book on the Measures of Prevention of International Terrorism and Criminal Trafficking (2012) was awarded the international prize "Opera Selezionata G. Falcone - P. Borsellino" in 2015.
You may also be interested in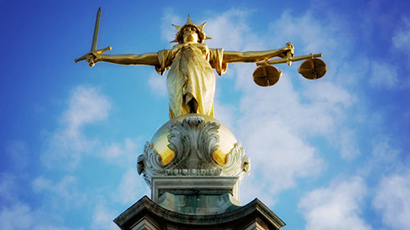 A forum for research activity in the field of financial crime, criminal justice and procedure, serious organised crime and cyber security.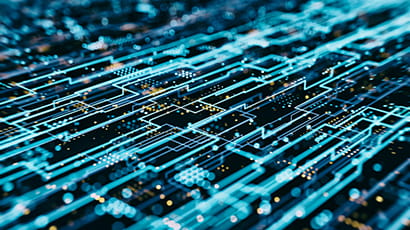 Undertaking fundamental and applied research in computer science.