Collaboration boosts creativity
Dozens of companies, freelancers and cultural organisations have reaped the benefits of collaborative working methods inspired by UWE Bristol, attracting multi-million pound investments in the process.
Professor of Screen Media, Jonathan Dovey, instigated several practice-based projects worth more than £15m. As well as stimulating further interest and investment, these collaborative projects demonstrated that pooling resources, sharing ideas and connecting people is the most sustainable way forward for the creative sector.
Stronger together
Professor Dovey, alongside Associate Professor Simon Moreton, re-examined the notion of value in the creative sector. By highlighting the widespread social and cultural benefits of creativity, they encouraged universities and funding bodies to expand on how value is understood beyond the purely economic sense.
Professor Dovey and Dr Moreton worked closely with Bristol-based cultural cinema, talent development and creative technology agency Watershed. Together they explored practical applications of these ideas with the community at the Pervasive Media Studio, a creative technology lab for creatives and academics run by Watershed and sponsored by UWE Bristol.
Their findings underpinned the REACT (Research and Enterprise in Arts and Creative Technology) project, which provided academia and businesses with a space to work together. This led to the creation of 76 new pieces of software, 86 product prototypes and 262 business, skills and IP services. The project attracted more than £5m in external investment, with one participant securing a further £3.8m to set up a new company that was later bought out by a US tech firm.
Following the success of REACT, the Network for Creative Enterprise (NfCE) project was set up with Watershed, providing individual artists and companies with the means to make a sustainable living by accessing business and mentoring support.
Together, REACT and NfCE supported 175 participants through more than 600 hours of training and coaching. The projects jointly connected 224 businesses with peer-led opportunities for individuals and companies to secure paid work. Several freelancers credited the projects with enabling them to grow their client base.
The region's creative sector as whole benefited from the creation of 40 new companies and 73 jobs, while Watershed grew its own team from two to eight, increasing its capacity to work with international partners in Australia, Ireland, Japan, Kazakhstan, Mexico, Nigeria, South Africa and the USA. By proving the merits of this collaborative model of creative hubs, UWE Bristol further enabled the Watershed to secure £13m of funded projects.
Research by UWE Bristol also enriched the British Council's understanding of creative hubs, leading to new connections, policy and funding work in Ghana, Turkey, Uganda and Ukraine.
The findings also informed the Arts and Humanities Research Council's 2016 Creative Economy strategy, prompting the realisation that creative networks are vital for a sector primarily made up of freelancers and small businesses.
Contribution to the UN 2030 sustainable development goals
UWE Bristol is proud to align our research to the UN sustainable development goals. The above research aligns with the following goals:
Breaking research boundaries
We're tackling the big issues of today and tomorrow head on. This is big, brave thinking for a better future.  It's research done well. Research with the power to transform lives, transform the future.  
Breaking research boundaries
You may also be interested in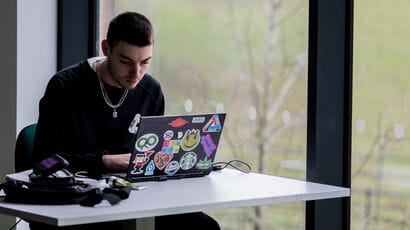 Research in the School of Arts maintains our established reputation, nationally and internationally, across a range of disciplines.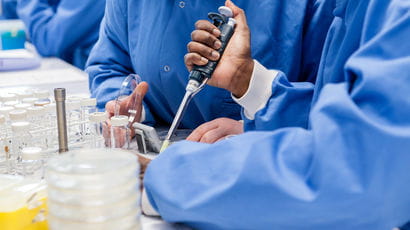 Browse UWE Bristol's portfolio of research areas, expertise, staff and publications.
The Digital Cultures Research Centre (DCRC) is a loose-knit, collaborative and anti-disciplinary network of researchers distributed across UWE Bristol.