UWE Bristol in UK top 20 for graduate employment prospects and number one in South West
See all news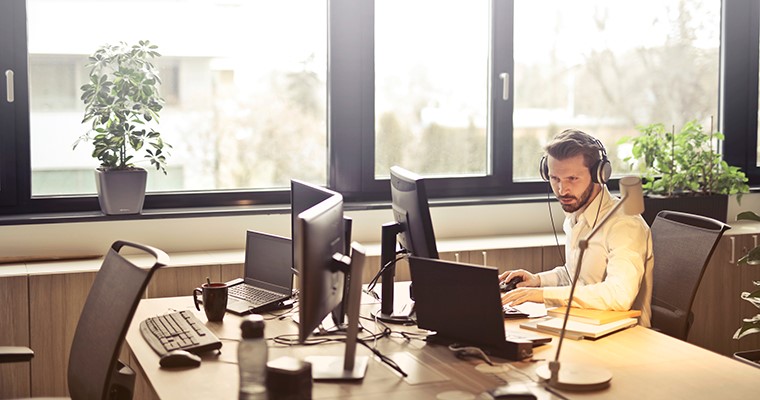 The University of the West of England (UWE Bristol) has been ranked in the top 20 of UK universities for graduate employability according to the new Graduate Outcomes Survey results* released by the Higher Education Statistics Agency (HESA).
The figures reveal that 15 months after graduating, 92% of UWE Bristol graduates are in work or further study compared with the UK average of 89%, placing the University 18th out of 152 UK higher education institutions.
The results also confirm that the University is number one for employment prospects of all universities in the South West and ranked first out of the 11 Higher Education institutions that make up the University Alliance, the group of professional and technical universities that works with industry and the professions to deliver the workforce of today and tomorrow.
Of those in employment, 76% are in highly skilled professional roles compared with the sector average of 73%.
UWE Bristol Vice-Chancellor Steve West said: "I'm extremely pleased to see UWE Bristol in the top 20 of universities in the UK and number one in the University Alliance for its impressive employment records and positive graduate employment prospects. This is a testament to all the hard work we are doing, working with businesses and our partners to prepare resilient graduates for the workplace with core skills and the attributes to adapt to what is a particularly unpredictable future.
"This has enabled UWE Bristol to achieve one of the most impressive employment records in the higher education sector, consistently outperforming in graduate employment year on year against the average for the university sector."
Further highlights from across the University include:
89% of our BAME students are in employment or further study – 2.5% above the UK average
More than 90% of students who declared they had a known disability are in employment or further study – 3% above the sector
90% of male students are in employment or further study – up almost 3% in the sector and 93% of female students – almost 1% above sector
Only 3% of students are currently unemployed, the lowest figure in the University Alliance and lowest in the South West
The Graduate Outcomes Survey is the biggest annual social survey of its kind in the UK that captures the perspectives and current status of graduates. All graduates who completed a higher education course in the UK after August 2017 were asked to take part in the survey 15 months after they finish their studies. In total, 56% of UWE Bristol graduates completed the survey between December 2018 and November 2019.
*Contains HESA Data: Copyright Higher Education Statistics Agency Limited 2020.
The Higher Education Statistics Agency Limited cannot accept responsibility for any inferences or conclusions derived by third parties from its data.