UWE Bristol's Centre for Machine Vision receives funding for augmented reality picking aid
See all news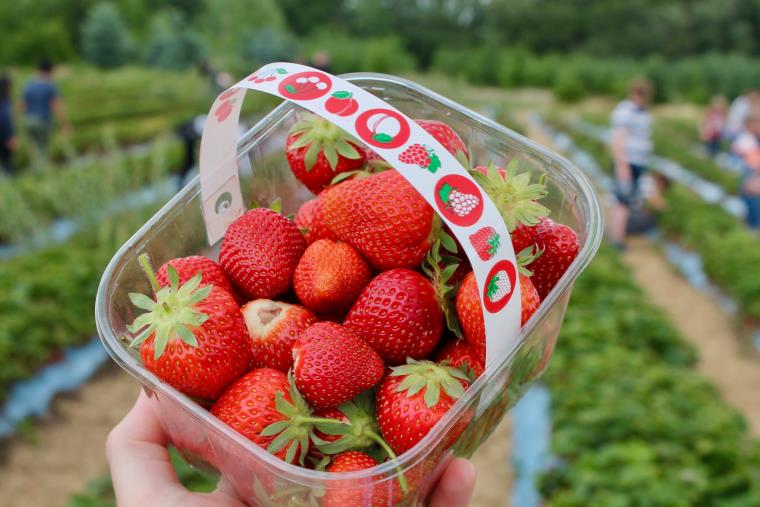 UWE Bristol's Centre for Machine Vision team, and other members of a consortium, has been awarded Innovate UK funding, to develop a low cost, augmented reality picking aid for farm workers.
The aid will display information about berry maturity through the use of machine learning and spectral imaging cameras.
Bo Li, a machine vision specialist in the Centre for Machine Vision, part of Bristol Robotics Laboratory, said: "By developing a low-cost multispectral camera for detecting the real time ripeness of fruit, we can enhance the efficiency of picking, reduce the requirement for pickers to be experienced, and shorten the training time required. This step forward will improve the consistency of fruit quality and customer satisfaction."
In an industry already experiencing difficulties in accessing experienced staff, the impact of Covid-19 is putting additional strains on farms and farm workers. Restrictions on labour movement, new safety measures, and risk mitigation procedures being required, mean that the horticultural and agricultural industries must look to novel solutions to train new workers and meet existing and future labour requirements.
Global demand for high quality and healthy food such as soft fruit is increasing. To meet this demand, farms are looking to technological solutions that enable increasing the quality, yields, and productivity whilst reducing environmental impacts.
The consortium includes AR developers Opposable Games; environment, food and science research organisation NIAB EMR and leading industry grower-owned co-operative, Berry Gardens Growers Limited.
The concept and commercial opportunity was identified by Richard Harnden, Director of Research at Berry Gardens Growers Ltd. He said: "It is very hard for pickers, especially new pickers, to really understand the correct stage of ripeness in the blackberry before picking it. Pick it too early and, although the berry will be black in colour, it won't have accumulated enough sugars and so it will still taste acidic. Pick it too late, and the berry will be too soft to withstand the supply chain and will leak juice in the punnet."
He added: "The proposed picking aid, using novel technology, will deliver a maturity indicator, which will guide new and experienced pickers alike to quickly make the right decision every time."
The Innovate UK funded project will commence in September 2020, with the development of a prototype device building on the experience of the consortium, then moving on to field trials. Members of Berry Garden Growers Ltd will trial the harvesting aid on their farms as the project progresses.