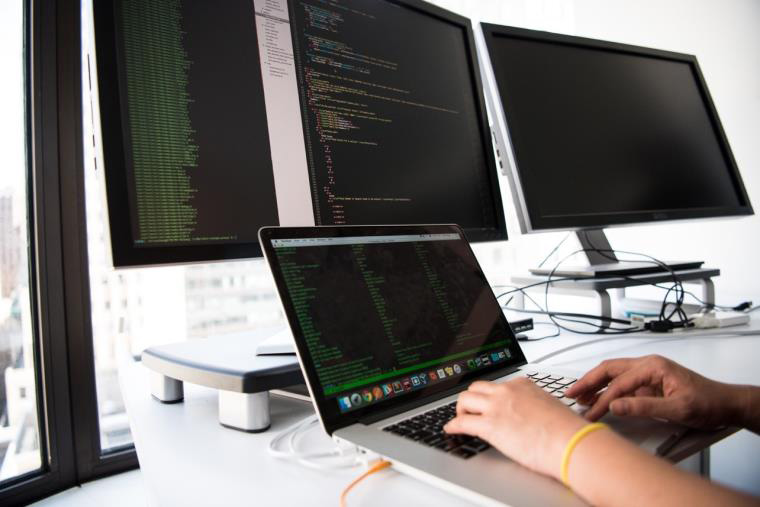 Experts at the University of the West of England (UWE Bristol) are working with a technology company to develop software that is set to drastically reduce the amount of time it takes to identify financial crime. The two-year project, which is co-funded by the UK's Innovation agency, Innovate UK, could help tackle money laundering and financing of criminal activities, as well as potentially lead to more convictions.
UWE Bristol's Professor Nicholas Ryder, an expert in financial crime, Dr Phil Legg, who specialises in cybersecurity, and Henry Hillman (cryptocurrency) are working with the team at Synalogik, an SME based in Tewkesbury that develops systems that automate intelligence-gathering and investigation.
Together they are developing Scout™, a system that can detect suspicious online money transfer activity extremely fast and therefore potentially save hours of laborious police work. The program locates financial activity that could be fraudulent, scores it in terms of risk, and does all this in minutes rather than the hours or even days it could take police analysts to sift through data.
The subsequent effect is creating an environment where investigators or analysts have more capacity to conduct immediate lines of enquiries and are significantly more productive than when operating previous obsolete criminal investigation procedures manually.
Professor Ryder said: "This is an exciting project to be involved in and is ground breaking when it comes to tackling activist financing as it will massively speed things up and will therefore save valuable time in tracking down criminals or activists. It has never been done before in this way and the quicker the intelligence comes through, the better."
He explained that previously it was compulsory for financial institutions to provide data around potentially fraudulent activity to the National Crime Agency (NCA) and this could cause delay in identifying cyber criminals because, in many cases, these were false leads.
"One of the major problems of reporting allegations of financial crime has been that financial institutions have been obligated to report it. That system is flawed because people feel they have to report allegations of money laundering, even when there is no evidence. This has led to too much reporting that's not necessarily accurate," said Professor Ryder.
Scott Coughtrie, who is Head of Strategic Operations at Synalogik, said: "Our innovative software is disruptive because the operational capabilities and applications in the differing investigative sectors in which Scout is deployed provide real time investigation and live analysis opportunities which never existed until very recently."
"The expertise provided by UWE Bristol's Research and Global Crime, Justice and Security Research Group is essential to understanding criminal methodology, processes, operational practices and patterns of behaviour to enable a complete insight into the risk associated with criminal activity and how we predict, identify, prevent and, in the cases of prosecution, evidence all material and actions."
Innovate UK drives productivity and economic growth by supporting businesses to develop and realise the potential of new ideas. Innovate UK is part of UK Research and Innovation. For more information visit the Innovate UK website.