Maria Kane OBE, Chief Executive of North Bristol NHS Trust, appointed Visiting Professor at UWE Bristol
See all news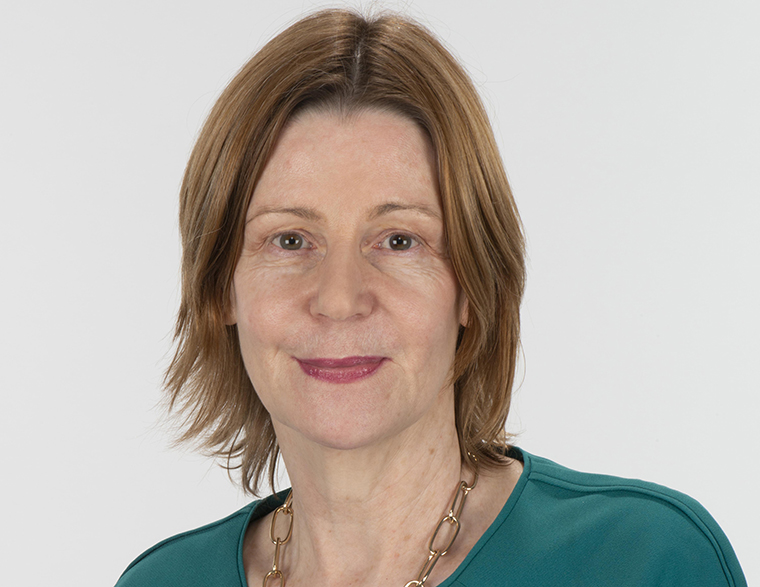 Maria Kane OBE, Chief Executive of North Bristol NHS Trust, has been appointed a Visiting Professor for the College of Health, Science and Society at UWE Bristol.
In her new role Maria will bring her experience and expertise from her 20-year career in healthcare leadership to help grow and develop new professionals at all levels.
She said: "I'm delighted to be able to share my experiences from a career in healthcare leadership with the next generation and support the development of our future health and care professionals.
"I hope my role as Visiting Professor will help to further strengthen North Bristol NHS Trust's partnership with the University of the West of England and create more opportunities for research and innovation for the benefit of our patients."
Professor Marc Griffiths, Pro-Vice Chancellor and Executive Dean for the College of Health, Science and Society, said: "Maria's role as Visiting Professor further supports the long-standing relationship between North Bristol NHS Trust and UWE Bristol.
"She will be delivering leadership sessions along with creating opportunities for new research projects and innovative approaches towards service redesign and evaluation."
Maria joined North Bristol NHS Trust as Chief Executive in April 2021. Prior to her appointment at North Bristol NHS Trust, she held the role of Chief Executive of North Middlesex University Hospital NHS Trust, where she had been in post since December 2017.
Maria previously worked as Chief Executive of Barnet, Enfield and Haringey Mental Health NHS Trust between 2007 and 2017, and as Executive Director at North West London Strategic Health Authority between 2002 and 2006. Maria has held a variety of senior roles in corporate and strategic development for the Royal College of Midwives, Medical Protection Society and the National Council of Voluntary Organisations.
In 2019, Maria was made an OBE for services to healthcare leadership over two decades, particularly in North London. She has previously been a trustee of Open Mind, Umbrella Mental Health, Young Minds, as well as an adviser to the Lullaby Trust and a special adviser to the Care Quality Commission. She was also chair of governors of a primary school for ten years.
In November 2022 Maria was appointed as the substantive Chair of Bristol Health Partners Academic Health Science Centre until 2025.