One to one music lessons
We offer a wide range of one to one music lessons with our talented music tutors.
How to book
If you are already a Centre for Music member:
Choose a music lesson from the list below
Check cost and location information
Purchase your lesson on the UWE online store via the 'Buy now link'
Email CfM at cfm@uwe.ac.uk to get the contact details of your tutor and then arrange a date and time for your lesson directly with them.
If you are not a Centre for Music member:
You will need to become a member before you can purchase a lesson.
One to one music lessons A-Z
You may also be interested in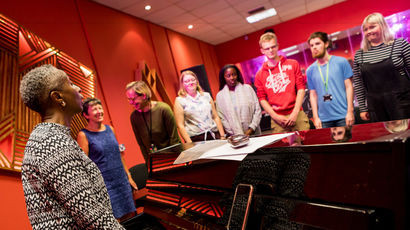 We provide free, or hugely subsidised, four week mini music courses to our members for band instruments, voice, DJing, songwriting and music software.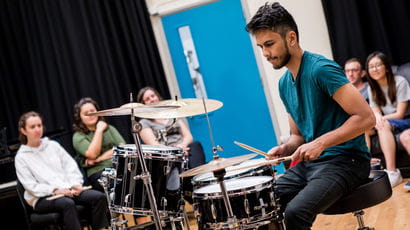 In order to join any of our groups, access to rehearsal rooms, or come to any sessions all you need to do is sign up to become a member of the Centre for Music.