Education and Childhood professional development
Explore our range of courses.
Develop your staff 
Develop your staff with the confidence, knowledge, and skills in the field of education with one of our continuing professional development (CPD) courses.
Our academic staff have a broad range of skills and expertise that will cater for all professional development needs. Their extensive research and experience, passion, and commitment, supports and informs each of our courses. We blend academic expertise with industry knowledge to offer flexible learning solutions for all academic school staff.
Through our industry driven and innovative processes we can offer a wide range of courses, from one-day to year-long credited courses.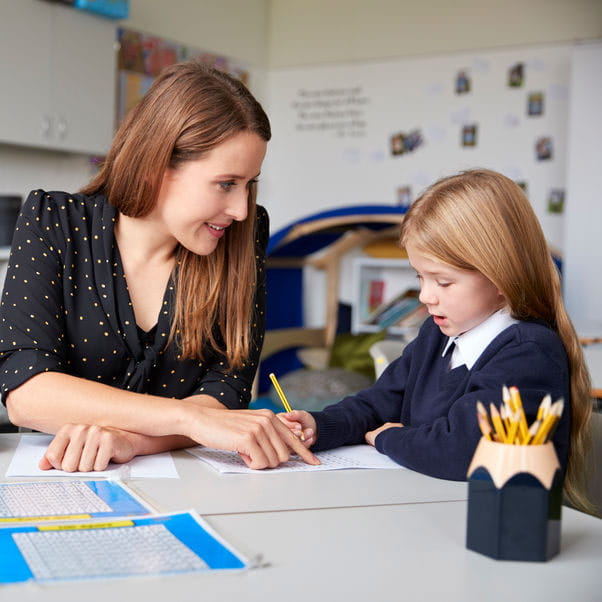 Tailored solutions for schools
We can work in partnership with your school to co-create customised learning solutions to address your specific organisational challenges. We have the flexibility of delivering sessions online, onsite at your school, or onsite here at our state-of-the-art facilities in Frenchay Campus.
OFSTED rating
Our most recent Ofsted inspection published in January 2014 rated UWE Bristol as good across primary and secondary education training. These are some of the key strengths the report picked out:
"Teacher training at UWE Bristol provides a wealth of resources and practical advice, which trainees use imaginatively to engage the interest of their pupils."
"UWE Bristol students' commitment, enthusiasm, and high levels of professionalism, motivates them to become good-quality teachers."
"UWE Bristol is well regarded by head teachers."
Inspire the next generation of educators
"I felt the course empowers professionals to feel that they can evaluate their professional practice. The tutoring was excellent: encouraging, thought provoking, creative and supportive."
Sarah ITE Primary Education
"Pretty much all the lecturers on our course have had experience as a teacher, and so we can use their ideas and genuine enthusiasm to help enrich our own teaching."
Contact us
Contact the Education and Childhood CPD Team and speak with us: