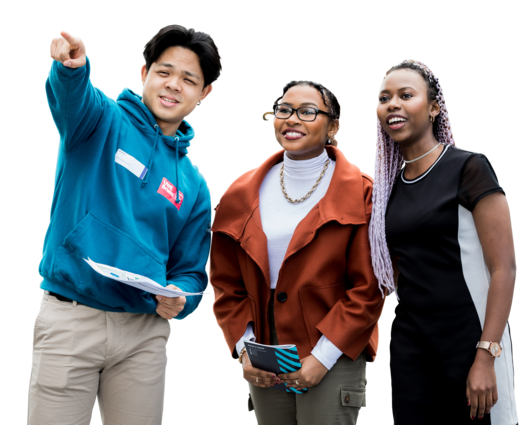 Choose the right Open Day for you
An Open Day is your opportunity to explore our university and get a real feel for what it's like to study here. Everyone's needs are different, so we're hosting some Open Days on campus and some virtually for you to choose from. So whether you want to explore our campuses in person, or it works better for you to do things digitally, we have the perfect day planned for you.
Explore the options below to see what's right for you.
Undergraduate Open Day dates
Virtual
On campus
Saturday 10 June 2023 - available to book from Spring 2023
Postgraduate Open Day dates
On campus
Virtual
Offer Holder Events
Are you holding an offer to study at UWE Bristol? If so, you will be invited to attend an Offer Holder Event soon.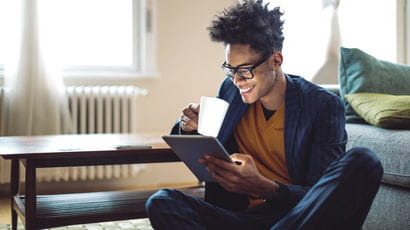 Prefer to do things digitally? You can explore UWE Bristol from the comfort of your own home at our Undergraduate Virtual Open Day.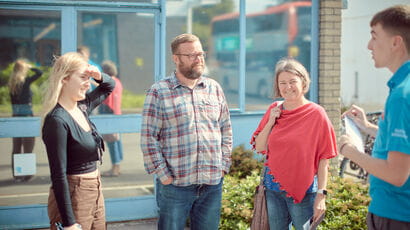 No other event brings our campuses to life quite like an Open Day and we can't wait to show you around.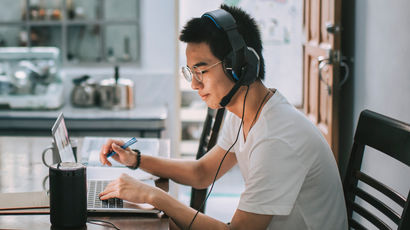 Considering postgraduate studies? Find out about our Postgraduate Virtual Open Day and campus tours.
Campus tours
Join us for a guided or self-guided campus tour and get a feel for student life on campus. Or view our short video tours and explore from the comfort of your own home.
Campus tours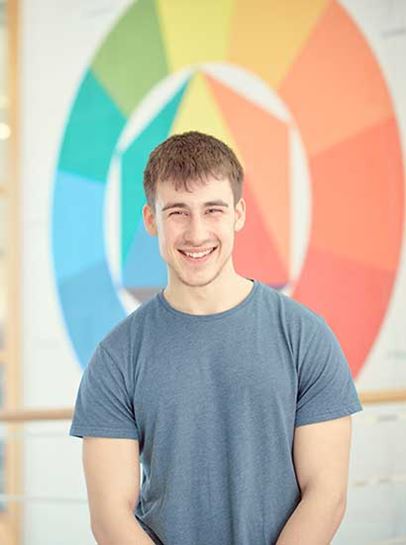 "I attended an Open Day at UWE Bristol and it just felt right."
Eden BSc(Hons) Architecture
Ask a student
If you're thinking about applying to UWE Bristol and have questions about your course, facilities, societies or anything else, you can ask one of our current students.
Ask a student
What happens next
Find out what happens next after you've attended different Open Days and you're ready to make your decision.