Workshops and presentations
Workshops, presentations and talks from UWE Bristol student ambassadors about university life, courses and experience.
Interactive workshops and assembly talks
We offer a range of engaging, informative and impartial workshops and talks for students in Years 12 and 13. These sessions help students learn about post-18 pathways and Higher Education (HE) level options, understand its benefits and how to make a successful application to HE. Available sessions include:
building a skills portfolio
post-18 options
why go to university
choosing HE courses
writing a successful personal statement
maximising your time at university.
For students in Years 10 and 11, we also offer sessions on the following topics:
making choices after Year 11
exploring Higher Education.
For digital versions of these workshops, please see the 'Online resources for students' pages, for Years 10 and 11, Year 12 and for Year 13.
UWE Bristol subject talks
Our UWE Bristol subject specialists can offer talks for students in Year 12 or 13 on degree-level study or a specific subject. Sessions provide valuable insights into what it is like to study a particular subject, as well as useful advice to help students get into these courses in the future. Example subject areas include Art and Design, Geography, Business, Law, Politics, Philosophy, English, Nursing and Midwifery.
Student life talks with UWE Bristol Student Ambassadors
Our UWE Bristol Student Ambassadors offer workshops and talks about student and university life, how to make the most of the Higher Education experience and answer any questions from the audience. These sessions are available for groups of either Key Stage 4 or Year 12/13 students. Student Ambassador workshops and talks must be supervised by a DBS-checked member of school or college staff.
If your students are considering applying to UWE Bristol and have any questions about courses, facilities, societies or anything else, they can chat with one of our friendly and enthusiastic current students via our 'Ask a Student' service.
You may also be interested in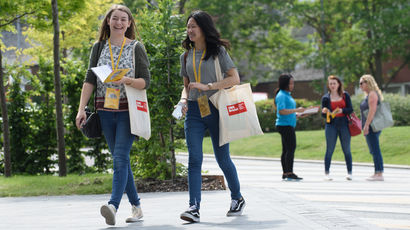 A range of exciting opportunities for your students to visit us on campus and learn more about Higher Education and life at UWE Bristol.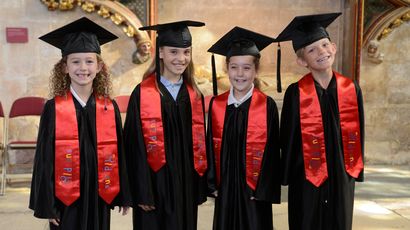 A programme designed to help children aged 5-14 develop new interests and skills through creative and innovative learning activities.