Help to Grow: Management is a 12-week practical management training programme designed to support senior managers of small and medium-sized businesses (SMEs) to boost performance, resilience, and long-term growth.
Facilitated by small business experts from the Bristol Business School at UWE Bristol, Help to Grow: Management offers short, focused sessions to allow you to complete the course alongside running your business. The programme combines online sessions with face-to-face learning, alongside peer support and mentoring.
Help to Grow: Management is 90% subsidised by the Government. Participants pay a £750 fee.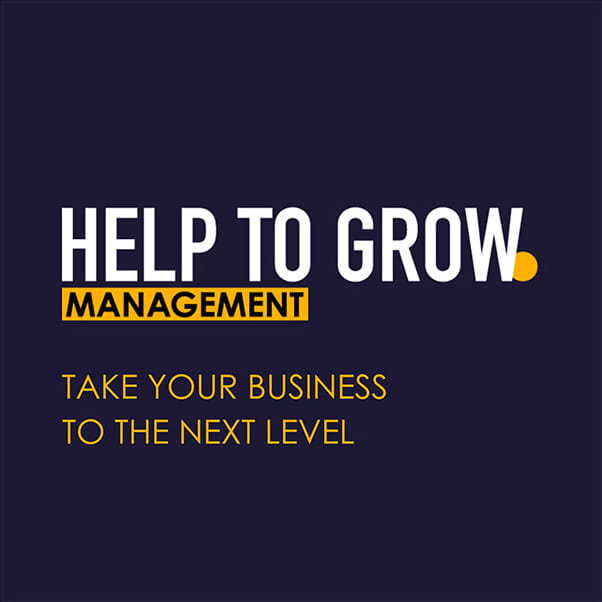 Overview
Practical curriculum
The curriculum features:
eight facilitated sessions, each one lasting two hours and delivered online
four practical, face-to-face case study workshops
ten hours of one-to-one support from a mentor with experience of running a business, providing you with personalised support to develop your own business growth plan
peer networking, including peer group calls that give you the opportunity to share experiences with a small group of other small business leaders
access to the Alumni Programme featuring events with inspirational speakers, business clinics and networking events.
Key areas of leadership featured
Strategy and innovation
Digital transformation
Winning new markets
Vision, mission and values
Developing a marketing strategy
Building a brand
Organisational design
Employee engagement and leading change
High performance workplace
Effective operations
Finance and financial management
Implement growth plans
If you would like further information of the Help to Grow: Management Course, please see the programme brochure (PDF).
Eligibility
Your business must:
be a small or medium-sized enterprise (SME) based in the United Kingdom
be from any business sector, employing between 5 and 249 people
have been operational for at least one year
not be a charity.
You must be a senior decision maker, such as Chief Executive, Finance Director or Operations Director. If your business employs between 10-249 people, please note that you can send up to two participants on the course.
Meet Ross, Managing Director of Bear Industrial Engineering Ltd
Find out how the Help To Grow: Management course has enhanced Ross' understanding and application of business concepts to grow his business.
Meet Mark, Founder of FUNdays Club and FDC Training & Consultancy
Mark completed UWE Bristol's Help to Grow: Management course in June 2022 and shared with us what stood out to him most on the course.
How to take part
UWE Bristol deliver the Help to Grow: Management programme across the South West of England. Our courses are aimed at businesses in the following areas:
Gloucestershire
Swindon and Wiltshire
North Somerset
Somerset
North Devon
the West of England Combined Authority area (Bath and North East Somerset, Bristol and South Gloucestershire).
Registrations are now complete for our current courses. We are currently planning our year three schedule with courses starting in September 2023 throughout the South West. Details will be available soon.
To register your interest in Help to Grow: Management, please visit our enquiry page.
When registration opens for year three of the programme, we will send you further details about the registration process.
You can find out more about the programme on the Small Business Charter website.
You can also contact the Help to Grow team at helptogrow@uwe.ac.uk.
Help To Grow: Management podcast series
Our podcast series highlights the positive effects and contributions that the Help to Grow: Management training course is having on local businesses and how it is helping them on their individual growth journey.
Listen to our podcast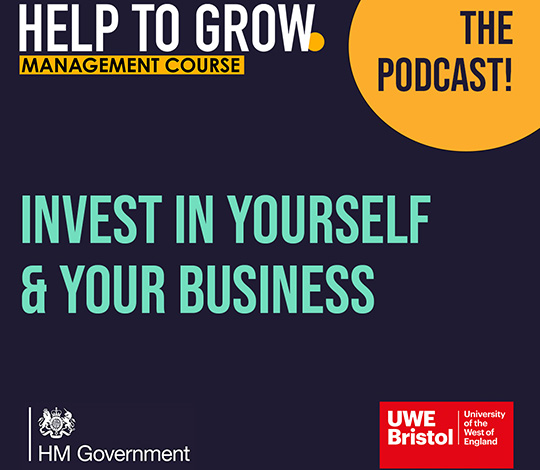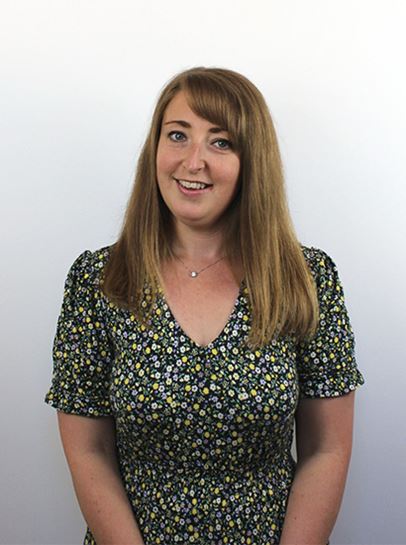 "It was a busy 12 weeks with a fair few late nights, but I came away with incredible new skills, experiences and a solid plan to guide us on our next phase of growth at Systemagic Ltd."
Fiona Major Operations Director at Systemagic Ltd
"The mentoring sessions were a great way to take the entire course material, distil down what I found most relevant to Renewable Exchange and then turn these into actionable changes. It's a great programme and you've got a great chance of getting some real success out of it."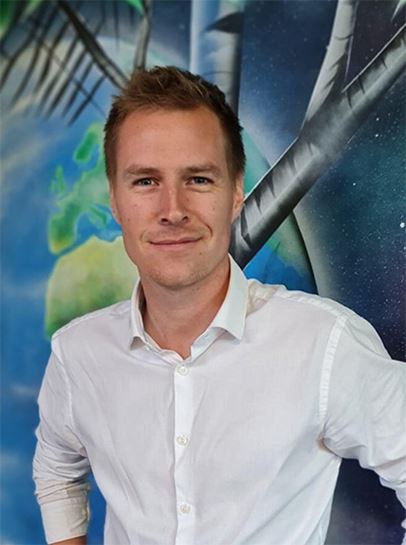 Rob Ogden Founder and CEO of Renewable Exchange