Partnerships in the School of Creative and Cultural Industries
As one of the biggest creative hubs outside London, Bristol is home to a huge variety of cultural and media organisations.
We work with a range of organisations and businesses in the Bristol area, meaning that our students have access to real-world learning situations and exciting work placements.
Partnerships include the Arnolfini, BBC, MShed, Watershed and many more. Find out more below.
Partnerships and collaborations
Arnolfini
Located in Bristol's vibrant harbourside, Arnolfini introduces new and major work by international artists to over 500,000 visitors a year. It is one of Europe's leading centres for the contemporary arts and presents innovative, experimental work in the visual arts, performance, dance, film and music.
Our partnership builds on existing work with the Arnolfini and offers studio spaces above the gallery for our creative courses.
BBC
Bristol is the global centre for natural history filmmaking, and is home to the world renowned BBC Natural History Unit and the biggest factual media hub outside London.
As part of our collaboration with the BBC, we've set up three bespoke Masters programmes - MA Wildlife Film-making, MA Journalism (Audio, Docs and Podcast), and MA Journalism. This postgraduate partnership scheme is unique to UWE Bristol.
Bristol Beacon
Bristol Beacon is Bristol's largest concert hall. First opened in 1867, it's one of the great venues at the heart of the city's cultural life. An exciting mix of events means there's something for everyone: international artists, local choirs, stand-up and student performances. We work with Bristol Beacon to showcase the talent and skills of our students throughout the year.
Find out more about Bristol Beacon
Bristol Music Trust
Bristol Music Trust is an independent charity created to develop Bristol Beacon's artistic programme and promote Bristol's home-grown talent.
Launched in May 2011, the trust manages Bristol Beacon's operations and works in partnership with ambitious organisations that are committed to building on the Bristol music and cultural scene - organisations like us.
Discover more about Bristol Music Trust
Bristol Old Vic
Bristol Old Vic is the UK's longest continuously-running theatre. It's the publicly-funded home of pioneering theatre, inspired by the vibrant city and the history behind its building.
Led by visionary artists, Bristol Old Vic engages with the community around it, nurturing developing artists through a number of outreach and education projects.
We partner with Bristol Old Vic to deliver a number of modules including set design and production, stage management and costume supervision.
Read more about the Bristol Old Vic
Bristol Post
The Bristol Post is a newspaper covering news in the city of Bristol, including stories from the whole of Greater Bristol, Northern Somerset and South Gloucestershire.
Encounters International Short Film Festival
This annual event takes place in September at the Watershed and Arnolfini. The Encounters Festival is the largest of its kind in the UK and the competitive programme showcases over 200 new short films and animations form all over the world. The competition is accompanied by workshops and master classes, training courses, talks, special events, parties and guest speaker programmes.
Knowle West Media Centre
A community-centred resource, the Knowle West Media Centre (KWMC) aims to develop the creative, educational and social potential of people within the surrounding area. It produces high-quality film, design and media work, provides exciting experiences for young people and runs a diverse programme of arts activities. KWMC is committed to social and digital inclusion and works with a wide range of organisations, individuals and artists to produce media content and explore the role of media arts in communities.
MShed
MShed - a museum all about Bristol where visitors can explore the city through time: its places, its people and their stories. The museum is home to displays of 3,000 Bristol artefacts and stories, showing items on transport, people, and the arts. The museum teamed up with our film making students and quizzed the Bristol public on their favourite children's TV shows and characters.
St George's Bristol
St George's Bristol is one of the country's leading concert halls. Its programme is full and vibrant - drawing audiences to over 250 events every year and providing a stage for music of all styles.
St George's is a charity which works hard to introduce quality music to wide audiences.
Learn more about St George's Bristol
The Pervasive Media Studio
The Pervasive Media Studio is a collaboration between Watershed, UWE Bristol and University of Bristol. Home to UWE Bristol's Digital Cultures Research Centre (DCRC) the Pervasive Media Studio hosts events and opportunities for emerging creatives.
Tobacco Factory Theatres
Tobacco Factory Theatres produce and present a jam-packed programme of excellent theatre in unique, intimate spaces, in Bristol and beyond, with exciting opportunities for artists and young people.
Watershed
Watershed is Britain's first media centre and promotes creativity, innovation and inclusion from cultural, commercial and community sectors. It's a facilitator, hub and catalyst within the creative industries, develops new models of practice through learning opportunities for all and is the go-to place for independent film.
You may also be interested in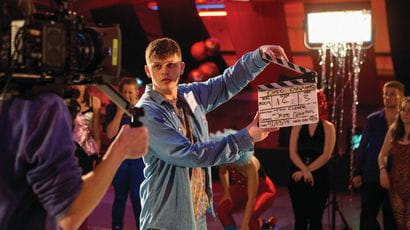 The School of Creative and Cultural Industries is home to an exciting range of courses in the creative arts and humanities. You can be guaranteed a rich experience, with both practice and research-based teaching at our heart and a wide range of industry partners who share their expertise and knowledge of the careers you aspire to.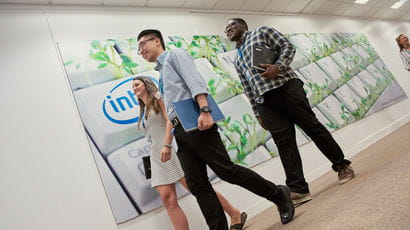 Use UWE Bristol's in depth resources to find graduate jobs, internships, work experience and volunteering opportunities.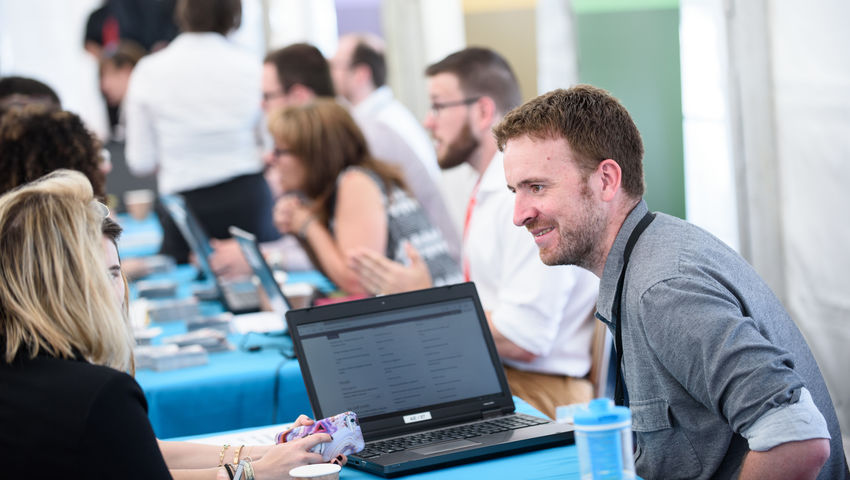 Explore our courses and find out everything you need to know about your chosen course from applying to fees and funding.