What to do when you start your placement
We'll contact you during your sandwich placement to check on progress. Find out about the different kinds of support available during your placement.
Make sure to join our UWE Placements LinkedIn group to connect with other placement students. It's a place to share your pictures, your first day experiences, your commute, your questions and your advice. Please note, you'll need to make a LinkedIn account to view and join the group.
Settling in to your placement
UWE Bristol students give their advice to help you settle in to your placement.
What to expect during your first week
Your placement will start with a welcome and induction on your first day. Remember to bring a pen and pad with you to every meeting, although you won't be expected to remember everything instantly, it will help you to jot down questions or points as they come up.
Typically, your first week will cover:
IT set-up: your computer and email will be set up, usually in time for your arrival. For security reasons, don't write any of your passwords down.
A company overview: You'll understand how your role fits into your team and the company. It's helpful to read your job description through a few times so you get familiar with it.
An introduction to colleagues: You'll meet key colleagues and understand their roles. It's a good opportunity to ask questions and show interest!
An outline of company policies and procedures: This should include health and safety training, and sickness reporting.
Objective setting: You'll set objectives for your placement with your manager which will be reviewed at catch-up meetings
Company training: You'll discuss any training you'll need to help you do your role.
Make a good first impression
Make a good first impression during your placement and you'll be more likely to succeed and get greater responsibility.
Show good office etiquette
get to know your organisation's working culture
always treat your colleagues with respect and tread carefully around tricky subjects like politics and religion
keep your desk tidy
follow the rules and procedures explained in your induction, especially around internet and phone usage, health and safety, and sickness reporting
if you are sick with a contagious virus, don't go into work and risk spreading it.
Own your mistakes
Nobody expects you to be perfect and know everything straight away, but if you make a mistake the best thing you can do is to admit it. Your manager will appreciate your honesty and can offer any additional support you might need. Remember that you'll learn from your mistakes.
Have a positive attitude
Enthusiasm is infectious, so smile and show your enthusiasm. If you're more reserved then that's okay – show an interest in the company and your colleagues. Remember to ask questions and be keen.
Dress appropriately
If you are unsure of the dress code, we recommend contacting your employer beforehand so you feel less anxious on your first day. Every organisation will be different, but see what's acceptable in your organisation and adapt your clothes accordingly.
British working culture for international students
Read these guides to
UK working culture
and the
main differences in customs
from China, India and the United States.
"Companies realise that this is your first time in a real working environment and give you time to settle in. Ask loads of questions and don't be afraid of being wrong."
Charlotte BA(Hons) Business and Law (placement at Glaxosmithkline)
Further tips for success
Manage your time
Be punctual. Nothing undermines a good first impression like being late, so make sure you're organised and meet work deadlines. Keep your colleagues informed if you need extra time or support.
It's also really important you manage your time effectively. Working life is more structured than life at UWE Bristol and you're likely to have more constraints on your time.
You'll be expected to start and leave work at set times. This will vary from organisation to organisation, so find out what is acceptable in your workplace.
Be kind to yourself
In the first few weeks you'll find yourself adjusting to your new working life, but it's natural for this to take some getting used to. Eat well and make sure you get enough sleep to help you build up stamina.
If you have an ongoing health condition or illness you may find your new situation presents new challenges. If this is the case then please get in touch with the Placement Team for support and advice.
Get to know people
Many organisations have social events and clubs where you can get to know your colleagues better. You'll settle in to your placement and feel part of the team much quicker, and it's great for networking too.
You'll instantly click with some colleagues and others may require a bit more effort. This is only natural when you're working with people from a range of backgrounds, ages and cultures. Showing an interest in people is a great way of networking and will make it easier for you to suggest any ideas or improvements you have.
Keep in touch
Check your UWE Bristol email account regularly so you don't miss key information such as registration, academic matters and important updates from the Placement Team.
Please keep your contact details and term-time address up to date on MYUWE.
Please email the Placements Team at placements@uwe.ac.uk if there are any changes to your placement details, including your manager's name and contact details, start and end date of your placement or any information you feel we need to know. We'll need this so we can check in with you and your manager when you're on placement.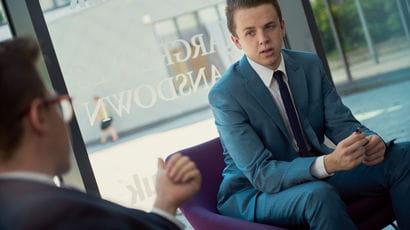 There's plenty of help available while you're on placement. You'll be jointly supported by the Placement Team and your academic team and wider support is also available.
During your placement you will be expected to complete coursework related to your workplace experience.