Internships for international students
Open to all eligible international students currently residing in the UK.
About the schemes
Working alongside your studies for a total of 148 hours will help you develop valuable real-world experience and build your confidence, plus you will be paid the Real Living Wage of £12 per hour.
Our international internship scheme is an exciting opportunity for you to choose a paid internship from a range of employment sectors and gain valuable work experience.
An internship is great for expanding your skill set, improving your network and helping you to consider the type of work that may be right for you in the future.
148-hour part-time internship scheme
Our 148-hour part-time internships allow you to work up to 12 hours per week for approximately 12 weeks alongside your studies and other commitments. Please ensure you are working the correct hours according to your visa requirements.
These internships suit project work that can be delivered flexibly and remotely so you can work at weekends and whenever suits you and the business. We encourage you to discuss your timetable and commitments with your employer and create a working agreement between you.
You will have weekly meetings and check-ins with your employer and they will act as your mentor.
Who can take part?
The 148-hour internship scheme is open to:
International students currently studying a Bachelors, Masters or PhD course.
Not eligible for this scheme:
Other considerations
You cannot do an internship with a company that you have worked for previously.
You can take part in one internship per academic year.
Working hours and wages
The scheme is for a total of 148 hours. We recommend that you work up to 12–13 hours per week for a total of approximately 12 weeks. This work may take place remotely and you can work at the weekend. Please refer to Working during your studies for information.
You will earn the Real Living Wage of £12 per hour totalling £1,776 for the duration of the internship, and will be paid by the company through their payroll.
You will be entitled to 16.25 hours of paid leave inclusive of Bank Holidays.
During vacation periods (for example Christmas or Easter) you should agree working arrangements with your employer. You may wish to work during the vacation or take some of your paid leave or agree to take a short period of unpaid leave.
Benefits of an internship
Doing an internship alongside your studies has many benefits:
The opportunity to work full or part-time in a sector of your choice for up to 148 hours and earn a wage
Valuable, high-quality work experience that shows initiative to prospective employers
Develop different ways of working; gain insight and knowledge about the workplace and your industry sector
Gain a competitive advantage in the job market
Build up a network of useful contacts whilst increasing your confidence
Apply knowledge gained during your studies
Broaden your career options by experiencing work in a sector not directly related to your degree
Applying for an internship
You can find internship opportunities on InfoHub or by arranging your own internship.
If you take part in this scheme, you are responsible for ensuring that you are not in breach of any conditions attached to your visa. See working during your studies for more information.
InfoHub vacancies
Log in to InfoHub to view internship opportunities.
Select the Vacancies menu option and choose UWE Internships in the 'vacancy type' drop down.
From the list of search results, look for opportunities with 'UWE Bristol Internships 2023–2024' in the job titles.
Vacancies are added by organisations, so keep checking back for the latest opportunities.
Arrange your own internship
One of the best ways to get an internship is to find your own opportunity at an organisation that interests you. You can do this by approaching organisations speculatively or using your existing contacts and networks.
Don't restrict your search to businesses who seem directly related to your degree subject – consider all industry sectors. Your internship should be project-based, should add value to your CV and should include an element of training and/or mentoring.
Once you have found an internship, ask your employer to email the Internships team at uweinternships@uwe.ac.uk to formalise the arrangement.
Speculative applications
You can view further information about making speculative applications on UWE Career Centre (login required).
We have prepared a statement that you may want to use in your speculative application.
"My university, the University of the West of England (UWE Bristol), is currently offering a part-time, term-time undergraduate Internship Scheme, which offers a 100% subsidy of £1,776 to companies/organisations that employ an undergraduate student for a period of 148 hours over 12 weeks (12-13 hours per week). Interns must be paid a minimum of £12 per hour via PAYE and the subsidy can be claimed back from UWE Bristol when the internship finishes.
Further details about the scheme are available on the UWE Bristol website. If you have any questions, please contact the Internships team directly at uweinternships@uwe.ac.uk."
CV advice
We offer a wide range of resources to support with CVs and applications, including our CV Cycle resource. If you would like feedback on your CV, use our CV360 tool.
During your internship
During your internship you are employed by the company not UWE Bristol. Your employer will recruit you on the same basis as they would any other member of staff and you will be paid directly by them through PAYE on a weekly or monthly basis.
We will provide the employer with access to an agreement that needs to be electronically signed by you, your employer and UWE Bristol. We recommend that your internship employer provides you with a separate agreement to cover any company policies not included in the UWE Bristol internship agreement.
You will be required to complete a short pre-internship questionnaire and a feedback form at the end of the internship.
You will accrue 16.25 hours of paid leave during your 148-hour internship. Your holiday entitlement, working hours and sickness absence must be arranged according to your employer's policies and procedures.
Frequently asked questions (FAQs)
What sort of work will I be doing?
Your internship will give you an opportunity to build and demonstrate skills, knowledge and confidence in a professional area of work. This does not need to be directly related to your degree subject.
Examples of the work you could be doing include:
assisting with researching home country markets
liaising with key suppliers, clients and customers in a specific overseas market
developing international contacts
providing cultural advice
customer service and administration for international customers
supporting marketing and social media campaigns
translation and interpreting services.
How do I choose an employer?
Don't restrict your search to jobs or companies that are directly related to your degree subject – you could miss out on some amazing opportunities. Researching organisations will give you a better insight into the experience and transferrable skills you could gain from working for them.
If a job or a company sounds interesting to you, think about how you can demonstrate the skills and attributes the employer is looking for. You will have developed transferable skills during your course, such as communication skills, working to deadlines and research skills.
For many of our internships enthusiasm, motivation and a desire to try out a new area of work will go a long way to getting you noticed.
What is included in the internship agreement?
We'll provide the employer with an agreement that needs to be signed electronically by all three parties: the employer, you (the intern), and UWE Bristol.
You'll need to confirm the required details and your eligibility to work.
We recommend that your internship employer provides you with a separate agreement to cover any company policies not included in the UWE Bristol internship agreement. Working hours and/or sickness absence must be arranged following the organisation's policies and procedures. We also recommend keeping a shared online record of the hours you have worked during the internship.
You will not be employed by the University. Your employer will recruit you on the same basis as they would any other member of staff. You'll be paid directly by your employer through Pay As You Earn (PAYE) on a weekly or monthly basis.
You may also be interested in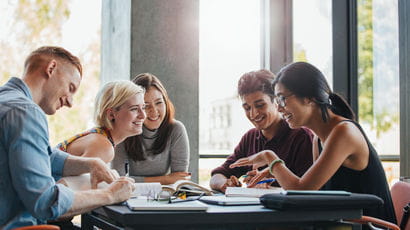 There are many opportunities to gain career experience while studying at UWE Bristol, and we will support you in your search for work in the UK or abroad after you graduate.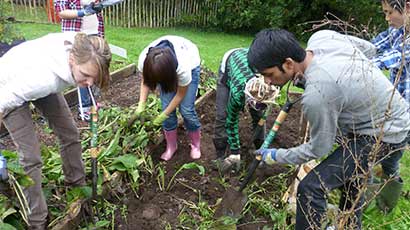 Find out all about volunteering for staff and students at UWE Bristol.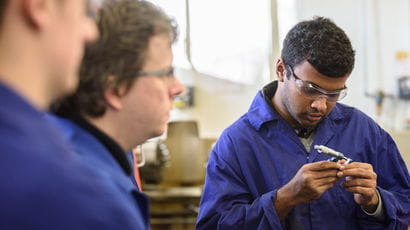 Lasting anything from a few days to a whole year, you'll get first-hand experience in your chosen industry by doing a placement.